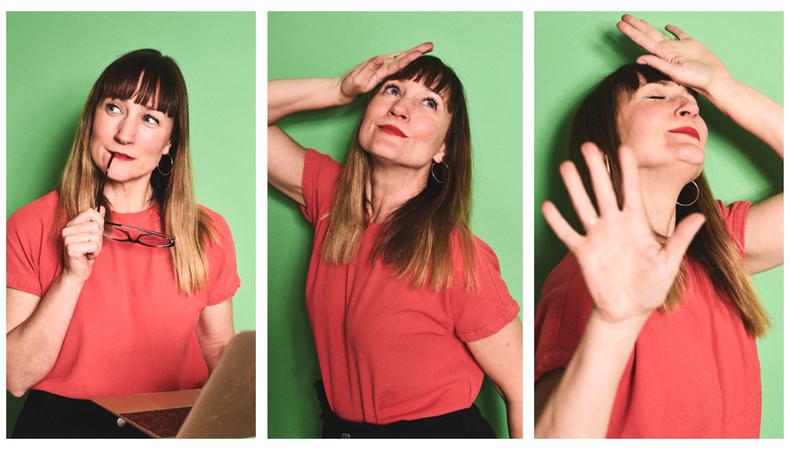 Back to the Front is a series where actor Naomi Wattis test-drives an array of different acting and performance courses to help you ready yourself for a return to the acting frontline. This week, she samples the five-day online "Self-Tape Class" taught by veteran casting director Manuel Puro.
As someone who struggles to take a decent photo, one of the scariest things about coming back to the acting industry is the thought of having to self-tape. A few years back, all we had to think about was learning the lines and wearing a clean top. Now, the challenges of casting are much more technical.
What is the mission this week?
Step forward casting director Manuel Puro. With over 20 years in the business, Puro has cast feature films including Moon and Aardman's Shaun the Sheep as well as television, computer games, and commercials. He also runs the Self-Tape Class – a five-day, part-time online group course covering the technical aspects of self-taping and how to handle common casting scenarios, alongside the more in-depth 21-Day Self-Tape Challenge.
What is the deal?
The Self-Tape Class costs £49 and runs from Saturday to Thursday, with an online live Q&A with Puro on Friday. Each day we were emailed a new filming challenge – along with technical tips – for a specific audition piece to be uploaded by the following evening.
We began with simple set-ups and moved to more complex scenarios involving interactions with multiple characters. There was plenty to learn about eye line, lighting, and framing (it turns out, it's all about seeing your eyes). Puro doesn't like your chin to drop out of frame – bad news for me as it's my worst feature – but he doesn't mind if a tiny bit of your head pops out occasionally.
The course was packed with insider knowledge and useful insights, like helping you identify the best take (always submit the best performance over perfect lines), or getting your tape off early, as a busy director might assign a role before the last ones have come in. Did you know that in pre-production, financiers and execs are sometimes forwarded your self-tapes? Helpful to know, as they may lack the ability to see beyond the technical flaws of your tape and into the heart of your performance. So, it's really worth getting up to speed with the technicalities ahead of time to maximise on a good opportunity and improve your odds.
What do you learn?
Thanks to Puro, I can now film, frame, edit, dub, crop, and even add a title card to my self-tape. I know what size to compress my files to (HD 720, thank you very much). I even know what a bit rate is. And not just in theory – the pressure of having to put it all into practice over five days brought it to life and gave me the confidence to do it all again. I now have a folder of self-tapes compressed to the right size in iMovie. I know what technical words mean. Like compression. And iMovie.
Every morning, Puro would give personal feedback and guidance, and we were invited to discuss each other's work. In the past, I assumed that everyone else submitting themselves for a job was Sigourney Weaver. Or at least, taped like her. But now I realise that everyone has good days and bad days. The huge variety of interpretations that can be assigned to any given role means that selection is by no means a reflection on your talents. Just make a choice and commit to it.
What's the verdict?
At the heart of this course is a fantastic acting workout. I have actually made character choices and thought about voice, backstory, and body language to be performed for a real audience. It was also a great opportunity to see things from the other side of the casting table. Watching 15 other people send in versions of the same writing quickly showed us what worked and what didn't. Puro receives daily messages from happy graduates who have just landed a job thanks to his course. And if that's not the best present for an actor coming back into the business then I don't know what is.
For further details of Manuel Puro's work and courses, visit his website.