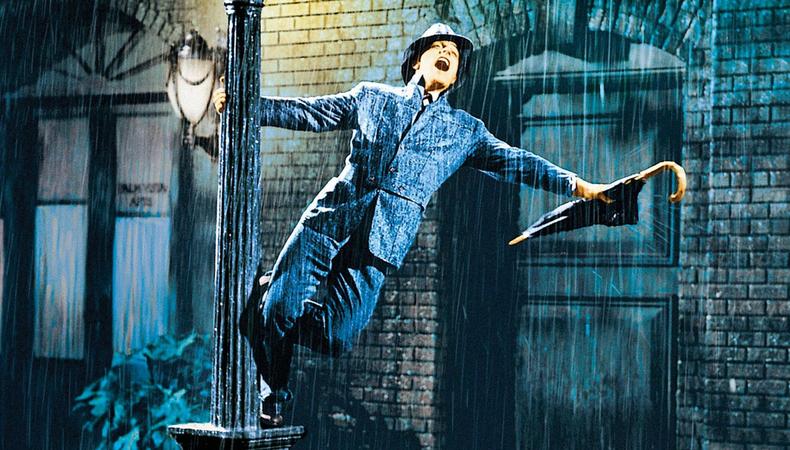 We can't deny it any longer – autumn is here, and so it's time to wrap up and get to grips with everything the season has to offer. That means toe-tapping musicals, inspiring directors, and sharing just a little too much with the group…you'll see!
Gotta sing, gotta dance? Get your jazz hands at the ready
Over at the British Film Institute (BFI), they're determined not to let the arrival of dark nights get us down by launching a huge all-singing, all-dancing Film Musicals season. Big-screen showings of classics like On The Town, Rock Follies, and Singin' in the Rain are accompanied by events such as a Q&A with Patricia Ward Kelly – Gene Kelly's widow – and assorted live dance performances. (From £6)
Hear a legend of the theatre
Routinely described as "our greatest living director," theatrical legend Peter Brook will be at the National Theatre on 22 October to talk about his career and various creative inspirations. He'll be talking specifically about the use of music in his productions, a subject he's just written a book about. (£9)
READ: What is the National Theatre?
What a Horror!
Across town this October is the London Horror Festival, which bills itself as the UK's largest festival of live horror performance. For those of you with strong dispositions, we can offer you shows such as Serial Killer Cabaret, The Evil in You, and the brilliantly named He's Behind You: The Slasher Panto for your delectation and – perhaps – enjoyment. (Assorted Prices)
Cringe on the theatrical fringe
Making an appearance on 26 October at the brilliantly quirky Leicester Square Theatre is Mortified Live: London. Imagine a safe space where grown adults share their most embarrassing, mortifying childhood artefacts like diaries, pop lyrics, plays, and poems. Enjoy laughing at your younger self and at others' cringe-worthy artistic moments with the comfort of alcohol. Brilliant. (From £16.25)
Spooky spectaculars
For some, October 31 may be Brexit Day but for most of us it's another kind of horror show, Halloween. London can offer revellers plenty of options, ranging from a Day of the Dead at Doktoberfest to Halloween On Ice at Skylight, Wapping. For those of you not wanting to avoid Brexit, there's an End of the World Brexit Party complete with Boris lookalike at a leading City bar. (Assorted Prices)
More for UK actors? Check out the magazine.