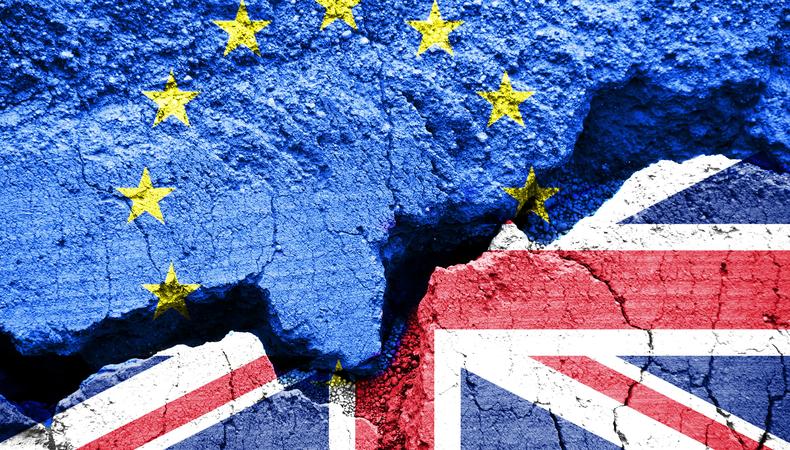 Developments in the business of acting are not always front-of-mind for time-pressed creatives, yet can have a major impact on how their careers develop. That's why we've created The Business, a series to help UK actors and performers stay updated on the key stories that will affect the nuts and bolts of their professional lives.
EU continuing to fund UK film industry despite Brexit chaos
Amid the uncertainty and chaos of Brexit, European Union funding for the British film industry has not slowed. Despite being due to exit on 31 October, the EU's Creative Europe programme is continuing to award UK companies substantial amounts of cash for projects, with last week seeing three British operators given a total of €1.8 million. Screen reported: "There has been no sign of EU hostility to these companies as UK applications continue to enjoy a strong approval rate."
In the same week as Boris Johnson lost his first vote as Prime Minister and his government seemed perilously close to collapsing, the mood from Brussels towards the British screen industry seems to be business as usual. Agnieszka Moody of Creative Europe Desk UK said the continued funding was "heartening" and that the EU's commitment to UK film "underlines why participation in Creative Europe continues to be an industry priority." The current round ends in 2020 for all EU member countries and, even after Brexit, the BFI is campaigning for the UK to remain associated with Creative Europe. Read more here.
READ: What to See at the 2019 London Film Festival
Edinburgh Fringe breaks record with 3 million tickets sold
This year's Edinburgh Festival Fringe bore a month of criticism from within the industry to become the highest-selling festival yet, with over three million tickets sold. Up 7.6% on the previous year, this is the seventh year in a row the festival has bettered its figures. Of the tickets sold, the Fringe Society revealed that 56% came from Edinburgh residents and that a total of 250,000 people watched the 3,800 shows presented across August. Read more here.
READ: What Is the Edinburgh Festival + Why Does It Matter?
Musicians' Union battles busking ban
The Musicians' Union (MU) is fighting busking restrictions in some of London's busiest spots after Kensington and Chelsea announced tougher regulations on street performers. The borough, which is home to major tourist attractions such as Portobello Road and the Natural History Museum, is using Public Space Protection Orders (PSPOs) to restrict and in some cases ban buskers altogether.
The new rules see buskers risking a fine if performances last more than 45 minutes, and restrict them from playing in the same location again in one day. In areas where busking reportedly has the "highest detrimental impact," musical instruments, dramatic performances, and singing are now banned, with buskers breaking the rules subject to a fine. The MU said it "completely opposes" the borough's use of PSPOs to regulate busking and has partnered with campaign group Keep Streets Live to battle the decision. Read more here.
UK is a 'Trojan horse' for US films
Offering an alternative narrative to our lead story, the UK has become a "Trojan horse" for the US screen industry, according to leading producers Simon Perry and Philippe Bober, who strongly criticised the British screen industry at a film festival last week. Speaking alongside Bober, veteran UK producer Simon Perry argued the British film industry "Brexited" from Europe around 20 years ago and stopped financing or co-producing European projects, with "destructive" results. He argued Britain was reliant on films financed from the US, with Bober agreeing that the fortunes of emerging British filmmakers in the UK suffered as a result of the industry becoming a backdoor from American companies. Read more here.
Theatre company set up acting 'gym'
Theatre company Flux is launching an acting "gym" in London, offering performers a place to regularly "practice their craft," attend workshops and classes as well as prepare for auditions. Run by the new-writing theatre company, The Flux Gym costs £20 per month for unlimited access to workshops alongside a writing group, yoga, voice classes, and audition practice sessions. It will also host the company's Emerge sessions, where actors work with an emerging writer and director to stage a new piece of writing each month.
The founders say the idea of an acting gym came from the need for accessible and affordable workshops as well as a lack of opportunities for actors to "perform, collaborate, and practise their craft." Based in Canning Town, east London, the Flux Gym is open for members now. Read more here.
READ: London's New Theatre Boom: What You Need to Know
New rates a 'pay cut' for actors
Performers working in many subsidised theatres will see their weekly pay rise by just 2% over the next three years, a figure just below the current rate of inflation. After tough negotiations between Equity and UK Theatre, the body representing many subsidised theatres, performers' weekly minimum pay will increase from £450 to £459.05 over the three years, leaving some concerned that, after deductions, actors could be earning around the minimum wage of £8.21 an hour.
Described as a "bad deal for jobbing actors everywhere," the deal comes in a tough climate and amid reports that Equity's previous rates left theatres "struggling to meet the unprecedented rises." The union's Hilary Hadley said: "This meant that union negotiators had a series of prolonged and difficult negotiations to extract every last sliver of a percentage increase on the basic terms".
Despite what The Stage called a "disappointing" increase on minimum rates, Equity has secured a 40-hour working week for performers from 2020, improvements to touring and subsistence allowances, and a 14.2% increase to Sunday performance rates over three years. As with Equity's West End agreement, producers and managers now must consider requests for flexible working "carefully and sympathetically."
READ: What Is Equity + Why Should You Care?
Government spending review sees 4.1% boost
The Department for Digital, Culture, Media and Sport (DCMS) has received a 4.1% increase to its budget, after the Government announced a push for participation in arts and sports. The overall budget for the DCMS will increase from £1.5 billion in 2019-20 to £1.6 billion 2020-21 and see an extra £500 million of funding for Arts Council England and Sport England "to drive participation in cultural and sporting activities."
For more from Backstage UK, check out the magazine.