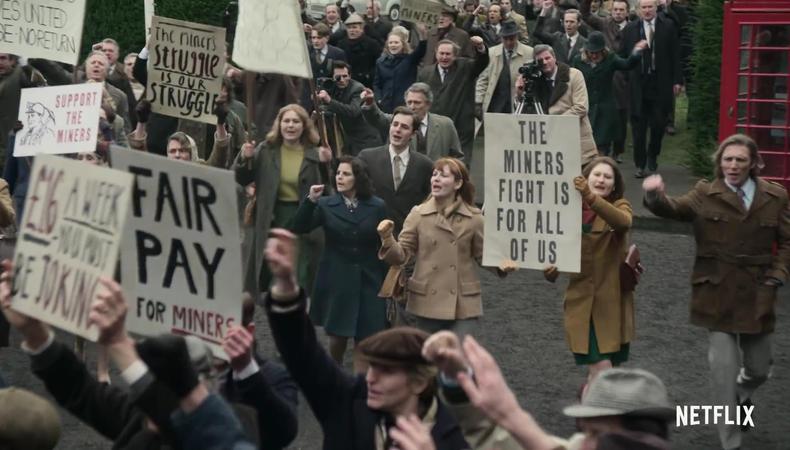 Repped asks agents to get real about the performance industry, what they want from prospective clients, and more. Who knows – you might find your future agent right here.
Carla Knight is casting coordinator at Casting Collective, one of the UK's largest and most respected agencies for supporting artists (also known as extras and background artists). She sat down with Backstage to dig into the detail of what it takes to be a great supporting artist.
How do you describe your books?
Big and varied. We are proud of the fact we have the UK's largest selection of SAs on the books and are recognised as one of the best background casting agencies in the industry. Not only do we provide the people in the background of shots, but our skilled commercial booking team cast walk-on talent and featured artists for commercials, idents, photoshoots, videos, and corporate films.
READ: Supporting Artists Need to Know These 6 UK Agencies
How do you find new talent?
People generally come to us! Apart from that, we have an urgent castings page on our website and post castings on our social media outlets when we're looking for a particular sort of talent.
Are you currently looking for any particular types of clients?
We are! Casting Collective is always looking for a variety of people and anyone who registers with us is automatically considered for urgent castings.
What do you look for in clients?
Flexibility, organisation, reliability and professionalism.
How would you recommend someone go about joining your books?
It's easy to apply to be a register online for our books. You'll just need to submit photos, add your measurements and let us know about any performance and extra experience you may have.
What tips do you have for SAs going to their first job?
Firstly, never be late! Set off in good time and take your journey into account, leaving plenty of extra time for rush hour traffic or train delays and cancellations. Do not expect to do anything else on a day when you are booked, as filming days can be long and run over their scheduled wrap time. That's the nature of the business. You should always keep an eye and an ear out for your Crowd Assistant Director (AD) and make sure you listen to all instructions given to you by the AD. Never ignore the AD! And, if you do have questions and can't find them, ask a member of the crew.
READ: Everything You Need to Know About Working as a Supporting Artist
What would stop you from signing a client?
If someone is only free evenings and weekends, or has a full-time job. It just does not work for this kind of role as you need to have generally good availability. We also do not sign artists under the age of 16, as you must have a valid National Insurance number and be legally able to work in the UK.
What is the No. 1 mistake people make when trying to join an SA agency?
Putting in their measurements incorrectly. This is so important to get right as measurements can be make-or-break with certain jobs. Also, uploading old photos! Select photos that are a true representation of yourself and that have been taken within the last six months. If you change your hairstyle, colour or your general appearance a lot, ensure that all of your profile photos match.
READ: The UK Actor's Headshots Guide
How has the business changed since you started?
Casting Collective has been around for more than 20 years, so we've adapted in many ways but our main change has been the development and use of our Paperless Payments and OKCrowd payment and signature systems. These have changed the way the industry manages SA payments and made them way more efficient. It's also saving the planet one salary voucher at a time!
What recent job/ client performance are you proudest of?
Our extras and walk-ons have featured in film, TV, commercial, photographic, corporate, pop promos, promotions, new media, and voice-overs for more than 20 years. So, it's impossible to choose just one! Check out our credits. And although we can't talk about any future projects, keep your eyes peeled for our SAs in James Bond: No Time to Die, Tenet and Fast & Furious 9!
More for UK actors? Check out the magazine.