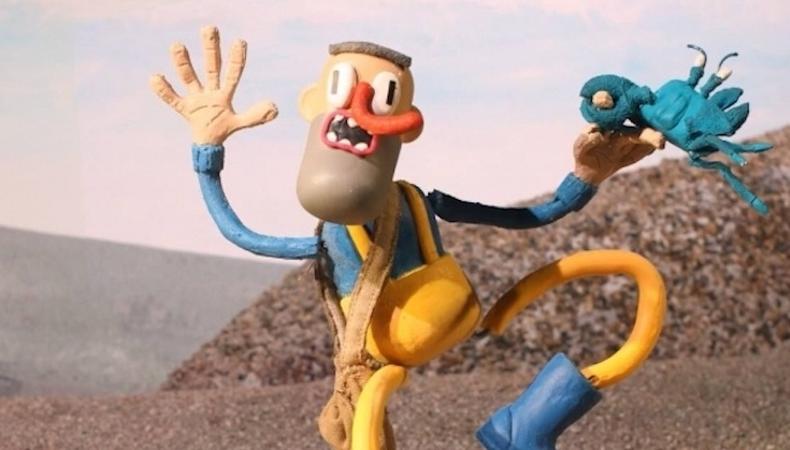 When it was first established back in 2005, the Encounters Film Festival celebrated the oft-overlooked medium of short film. Since then, it has grown into an internationally acclaimed event that now serves as an official gateway to the world's most prestigious awards; BAFTAs, European Film Awards, and a qualifying festival for the Academy Awards.
Rich Warren, the festival's director took some time out of his schedule (ahead of the upcoming 23rd festival!) to discuss why short film is just as magical as features, the importance of a global cinematic community, and why the UK is a particularly excellent breeding ground for creativity.
Tell us a little about what Encounters is.
Encounters is a short film and animation festival, as well as an annual meeting place for new, emerging and established filmmakers and industry professionals.
Apart from the prestigious awards the festival is linked with (Academy Awards, BAFTAs, European Film Academy), everything we do at Encounters is designed to nurture, develop, and inspire the audiences in attendance. A vast proportion of the audience are filmmakers at various stages in their careers who utilise the festival as a training ground or a sounding board for their next project. That being said, [we cater to] non-filmmakers too with accessible programmes (comedy, horror, kids) for those not sure where to start.
Why was Encounters started?
Encounters was set up to celebrate the medium that is short form film by a group of enthusiastic young film makers in Bristol. Since the first Encounters, the festival has grown from a celebration of cinema to an international competition showcasing the very best new and emerging talent working with moving image. It has now become one of the must-see events in the European film calendar and as such attracts guests to Bristol from all over the world.
Why do you feel it's important to promote animation and shorts?
Short film is where it all begins. Cinema began with short film and since then, short film has been the home for every innovation and new development since. Perhaps, more importantly, it is also the home for new talent. It's where people cut their teeth, learn their craft and develop their voice; because of that, it is the most exciting format within the entire industry.
What's one thing you wish people knew about shorts?
I wish people knew the unfiltered joy of short film. Often these shorts are made by new talent with no interference from outside sources. As a result, you get something influenced but very different from the mainstream. If you like the occasional trip off the beaten track I can guarantee that you will love short film.
Any hallmarks of British short film?
The British are internationally notorious for our sense of humour and that is echoed within short film. Each year at the festival, we hold a series of screenings called the Late Lounge where we screen the weird and wacky you can only get away with in short film. [The] programme is dominated by British shorts that often go on to screen at other festivals around the world sharing our quirky point of view internationally.
Check out casting calls for short films in Backstage!
What should an international creator know about the world of British short film?
It's an incredibly supportive network. Unlike their feature counterparts, the short film scene in the UK is not about climbing the ladder—at least not for the majority. Instead, the short film community actively shares notes with a view to progress the art before the individual.
What advice would you give someone who is just starting out in short films?
Tap into a network—or build one yourself—of people who will provide constructive criticism of your work. Too often people will tell you what you want to hear and not what you need to hear. A good network or community of filmmakers will not only say what doesn't work but also share how they overcame similar problems.
What do you look for in festival submissions?
This is the question we are asked the most and it's the most difficult to answer as it often varies. The first thing we consider is storytelling; this is at the heart of any good film and the essence of all filmmaking talent. We would gladly watch a reworking of "Cinderella" for the 500th time if it engages us.
Once the storytelling has been considered, the next question is relevancy. What does this film say about filmmaking now? Does it adhere to any themes or production trends that are currently in the zeitgeist? How important is it for an audience, both industry and general public, to see this film?
If it hits both these criteria it's in with a good shout to get in the programme.