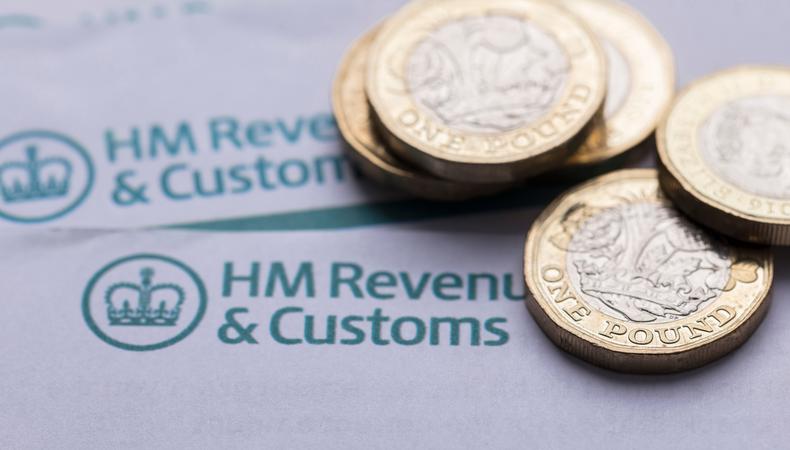 Developments in the business of acting are not always front-of-mind for time-pressed creatives, yet can have a major impact on how their careers develop. That's why we've created The Business, a series to help UK actors and performers stay updated on the key stories that will affect the nuts and bolts of their professional lives. This week, Equity warns HMRC its new guidance for actors is a disaster, Line of Duty actor Vicky McClure calls for better working-class representation in the arts, Broadway star Donna McKechnie launches musical theatre scholarships in Scotland, and more news from the UK acting industry.
Equity leader warns HMRC's new guidance for actors is a 'disaster'
The dispute between HMRC and Equity has moved up a gear after the union's general secretary accused the tax body of a "ruthless grab for revenue" and warned it was "on the verge of being out of control." The two organisations have been locked in a war of words since actor Robert Glenister lost a test case against HMRC earlier this year, but tensions have now increased as new guidance from HMRC could mean performers are categorised as employees, a move Equity describes as a "disaster" for actors.
Ahead of HMRC releasing the guidance, Equity general secretary Christine Payne accused the government's tax collecting body of creating a "complete bodge and a disaster" by changing the rules for actors. She reported that Equity and others had been working to agree new tax guidance with HMRC and that an agreement was close to being signed off last year. However, the union received a final draft in April with major changes that, if issued, would see performers and creatives having to be employed on a Pay As You Earn tax basis. Payne used her speech at the annual representative conference to commit to fighting HMRC, arguing that "the creative sector accounts for one in 11 jobs in the UK" and this "success story [is] being demolished by HMRC."
Vicky McClure calls for better working-class representation in the arts
Line of Duty actor Vicky McClure is among the top industry names backing a new Equity-led network addressing the lack of working-class people in the entertainment industry. Figures from across the industry are backing Equity's Class Network which will allow actors and creatives the space to raise concerns, organise, and campaign. McClure hopes the group will bring to light the setbacks suffered by artists from a working-class background and work towards an industry with "a fair chance for everyone."
Acclaimed actor Julie Hesmondhalgh also pledged support, arguing that although "there is rightly much discussion at the moment around better representation across the industry," the sector needed to "recognise that working-class artists across all groups are so massively under-represented." Hesmondhalgh warned that without better representation "we will be denying a huge swathe of our population the chance to tell their stories through art and culture." Read more here.
READ: How Are Working-Class Actors Faring?
Broadway icon launches musical theatre scholarships in Scotland
Broadway star Donna McKechnie has announced a new scholarship fund in her name to support emerging musical theatre talent at the Royal Conservatoire of Scotland (RCS). The Tony award-winning actor and singer, best known for originating the role of Cassie in A Chorus Line, is launching the scholarships to "nurture the full potential of exceptional applicants" across performance, production, and musical directing degrees at RCS. She said that lack of finances "shouldn't derail" young artists who "have the talent, passion, and drive to succeed in this glorious, tough, and life-affirming world of musical theatre." Scholarships will part-cover fees and/or maintenance for applicants and will be based on auditions and need. Read more here.
History made at Cannes but Netflix still absent
The first black female director to have a film in competition at Cannes has told reporters she was "moved" but also "a little sad" at having that honour in 2019. French-Senegalese director Mati Diop made history last week with her film Atlantics but said: "It's always a reminder that so much work needs to be done still."
Meanwhile, Netflix remains absent from the festival as the debate continues over whether the streaming service should be allowed to submit films to Cannes. Some figures at the festival are keen to preserve the experience of cinema and look to box office hits like the Avengers and Star Wars franchises as the future, while others are willing to admit viewing habits change. Read more here.
READ: Growing Opportunities as Netflix Ramps up UK Production
Michael Grandage partners with deaf-led theatre for bursaries
The charity of acclaimed director Michael Grandage has partnered with deaf-led theatre company Deafinitely to support new D/deaf talent. MGC Futures, the charitable arm of the Michael Grandage Company, announced £4,500 in new bursaries for creatives on attachment to Deafinitely as well as a partnership with English Touring Theatre. Alongside MGC Futures' bursaries for new talent, the three new attachments with Deafinitely will cover directing, stage management, and costume design. Read more here.
BECTU president celebrates work of union
New BECTU president Philippa Childs gave her first speech to members last week, celebrating the work of the union and laying out the challenges to come. The union's first female president said she was "struck" by a TUC report that found 68% of LGBT workers had experienced harassment at work but said: "We know that change will only come because of trade unions, like BECTU, addressing those issues in the workplace."
Actors told to call out castings paying in 'exposure'
Performers are being encouraged to call out unpaid jobs on social media as Equity vows to continue efforts to address unpaid or expenses only roles advertised on social media. A motion at the union's annual representative conference saw secretary of Dorset General Branch Chris Gallarus argue that exploitative jobs paid in "exposure" are "constantly" on social media and slipping by maintained casting platforms. Read more here.
For more from Backstage UK, check out the magazine.