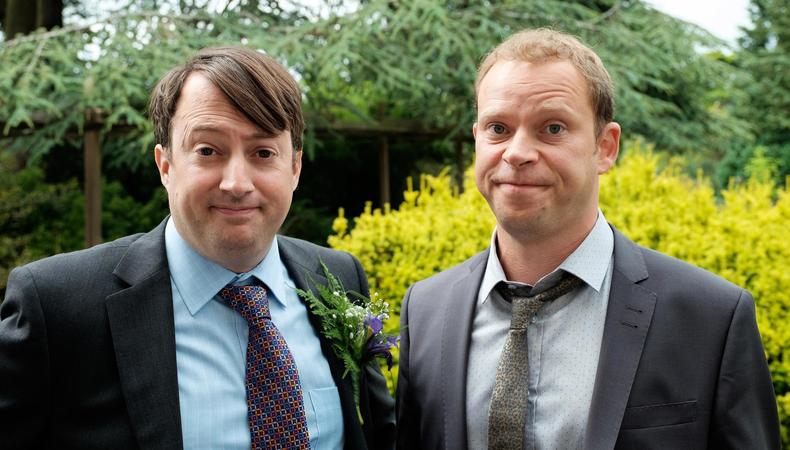 Greenlit means a project is officially a go, so all you have to do is follow these leads to stay up to date. You never know where you'll find an opportunity to land an audition!
Back
A second series of the dark comedy starring David Mitchell as Stephen, a forty-something who returns home after his father dies only to be confronted by his estranged foster brother, played by Robert Webb. The Channel 4 series returns for six more episodes, filmed in Gloucestershire this autumn. Shooting begins 14 October for six weeks and casting director Tracey Gillham is attached.
READ: What Is Channel 4 + Why Is It Different?
Infinite
Starring Mark Wahlberg, Infinite is based on D. Eric Maikranz's self-published novel The Reincarnationist Papers and follows a troubled young man who finds himself drawn to a secret society of people who can recall their past lives. Directed by Antoine Fuqua and adapted for the screen by Ian Shorr and John Lee Hancock, casting director Priscilla John is now confirmed as onboard. Shooting starts in early September in London.
Invisible
Invisible is an odd-couple police drama set in Bath and starring Jason Watkins (The Crown) as a shy, modest superintendent and Tala Gouveia (Cold Feet) as an ambitious DCI, thrown together in an unlikely but effective partnership. The two feature-length instalments shoot on location in Bath from August for three months and casting director Susie Parriss is attached.
More recent greenlit UK projects: