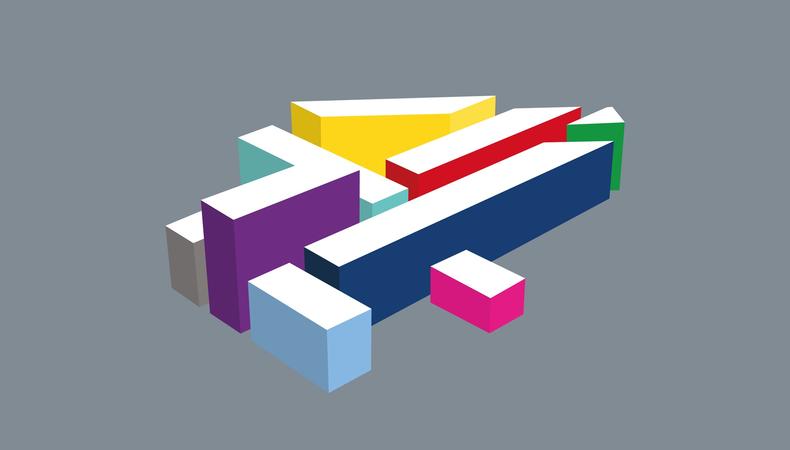 Welcome to Decoded, a series that deciphers different corners of the UK performance landscape. This week, Backstage examines Channel 4, a broadcast channel that has carved out a distinctive identity and become a successful incubator for both television and film talent. We look at why that is and how you can get involved.
Don't Say: "They ruined Bake Off with all those ads."

Do Say: "Innovation and alternative programming is in Channel 4's DNA!"
What is Channel 4?
Channel 4 (C4) is a British public service broadcaster funded primarily by advertising. Established by the government back in 1982 when there were only three TV channels in the UK, C4 has a "statutory remit" to make high-quality, innovative and "alternative content that challenges the status quo."
Unlike the BBC, ITV or Sky, Channel 4 doesn't make any programmes in-house. Instead, it commissions them from the UK's many TV production companies. Notable shows that have debuted on C4 include Big Brother, Shameless, Queer As Folk, Peep Show and Spaced. More recently, it's also become the home to the Great British Bake Off, snatching it away from the BBC, and it also co-produced the Michael Jackson Leaving Neverland documentary.
Any profit made by the broadcaster goes back into its programme-making and enables it to support content that might not otherwise make money, like its news and current affairs output.
Looking for your next TV role? Check out our UK castings
Why should I care?
While Channel 4 doesn't produce content, it does commission it, and it is legally obliged to back new, innovative, and alternative content. Its website declares: "Channel 4's role is first and foremost to challenge and take risks" – that means taking on the mainstream and hiring new talent like you!
Talent like Dev Patel, Kaya Scodelario, Olivia Colman, and Graham Norton all began their careers on programmes made for Channel 4. Plus, the channel has plenty of regular drama including Hollyoaks, which is made by Lime Pictures; and other exciting new series that rely on new acting talent – so keep an eye out for casting calls.
C4 also has Film4, its highly successful film division that backs British and international talent. Directors Danny Boyle, Steve McQueen and Yorgos Lanthimos have all benefitted from Film4 backing. Bravely supporting innovative, new filmmakers has often resulted in award ceremony glory – since 2019, the mini-studio had won 35 Oscars.
How do I get involved?
As always, the first top tip is to keep watching on Backstage for casting calls. Remember, C4 commission lots of drama, and dramas need actors.
Channel 4 also runs plenty of schemes focusing on new talent. If you're a new writer or aspiring director, you could join schemes like 4Screenwriting or 4Stories. Find out more here.
If you want to talk to someone directly then you could be brave and try the channel's Head of Drama, Caroline Hollick – her contact details can be found on their website.
What else do I need to know?
Channel 4 is moving its national HQ out of London to Leeds in Yorkshire. The move will also include the establishment of a new TV studio and the channel's news bureau. Crucially, it's hoped the move will boost TV companies in the northeast and help develop new diverse talent outside London in much the same way MediaCityUK has done for Salford.
More in our Decoded series: