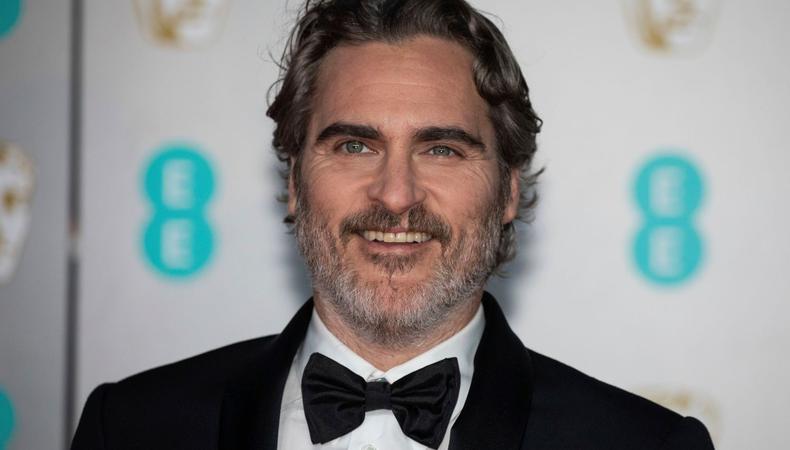 Greenlit means a project is officially a go, so all you have to do is follow these leads to stay up to date. You never know where you'll find an opportunity to land an audition!
"Disappointment Blvd."
Ari Aster is aiming for a third success at A24. The studio is set to finance and produce his latest film, "Disappointment Blvd.," which will reportedly star Joaquin Phoenix. Aster will write and direct the new film, and while the plot is being kept under wraps, the film is being described as "an intimate, decades-spanning portrait of one of the most successful entrepreneurs of all time." A production start date is yet to be announced, but it is likely that Phoenix will shoot this before his other upcoming project, Ridley Scott's "Kitbag." A24 previously financed both Aster's "Hereditary" and "Midsommar." His casting director on both films was Jessica Kelly—he could return to the collaboration with this new feature.
"The First Lady"
Two new stars are moving into the White House. Judy Greer is set to replace Pamela Adlon in the upcoming Showtime anthology series "The First Lady." Greer will take over the role of Nancy Howe, Gerald Ford's trusted confidante and social secretary, after Adlon had to withdrawal due to a scheduling conflict. Additionally, Aaron Eckhart has joined the cast as Ford. Season 1 of the series created by Aaron Cooley will focus on Eleanor Roosevelt, Betty Ford (played by the previously announced Michelle Pfeiffer), and Michelle Obama (Viola Davis). Sarah Finn, Jina Jay, and Krista Husar are the series' casting team.
"Paddington 3"
A sequel so good it prompted another installment. According to Variety and representatives from Studiocanal, a third addition to the beloved "Paddington" franchise is in development. There are no details to share yet about the new movie, but Studiocanal will reteam with David Heyman's Heyday Films. Paul King, writer-director of the other two films, will be involved in the project but not as the director. Nina Gold has been the casting director on both previous films.
"The Running Man"
First reported by Deadline, Edgar Wright is set to bring more Stephen King to life on the screen. The director will helm a new adaptation of King's futuristic novel "The Running Man." First published under the pseudonym Richard Bachman, the 1982 dystopian thriller has been King's top choice of his works for a remake. According to Deadline, this won't be an exact remake of the 1987 Arnold Schwarzenegger-led film, though. Wright will co-write the story with Michael Bacall for a more faithful adaptation of the novel. No casting or production timeline has been announced.
"Are You There, God? It's Me, Margaret"
A beloved coming-of-age book has finally fought its way to the big screen. Rachel McAdams and Abby Ryder Fortson have been cast in "Are You There God? It's Me, Margaret," an adaptation of the Judy Blume book. Fortson will play the titular Margaret Simon, a sixth-grade girl who is going through puberty and searches the universe for any answers she can find, and McAdams will play Margaret's mother, Barbara. Blume has long been opposed to screen adaptations of her work, but "Are You There God?" comes with the author's blessing. Kelly Fremon Craig will write and direct the movie for Lionsgate. Craig's only other directorial feature was 2017's "The Edge of Seventeen." Melissa Kostenbauder is casting. Production is slated to begin in April.
"The School of Good and Evil"
More casting has been announced for Paul Feig's upcoming Netflix movie "The School of Good and Evil." Joining Sophia Anne Caruso and Sofia Wylie will be the knockout duo of Charlize Theron and Kerry Washington. Feig made the announcement this past Friday on Twitter, writing, "I know what school I'm applying to! So thrilled to welcome Charlize Theron and Kerry Washington to the School for Good and Evil! Everyone, prepare to get schooled!" Based on the young adult fantasy novel by Soman Chainani, the story follows best friends Sophie (Caruso) and Agatha (Wylie) as they are kidnapped to the titular School for Good and Evil. Filming is currently in progress at Belfast Harbour Studios in Northern Ireland. Fiona Weir is the casting director.
Looking for remote work? Backstage has got you covered! Click here for auditions you can do from home!