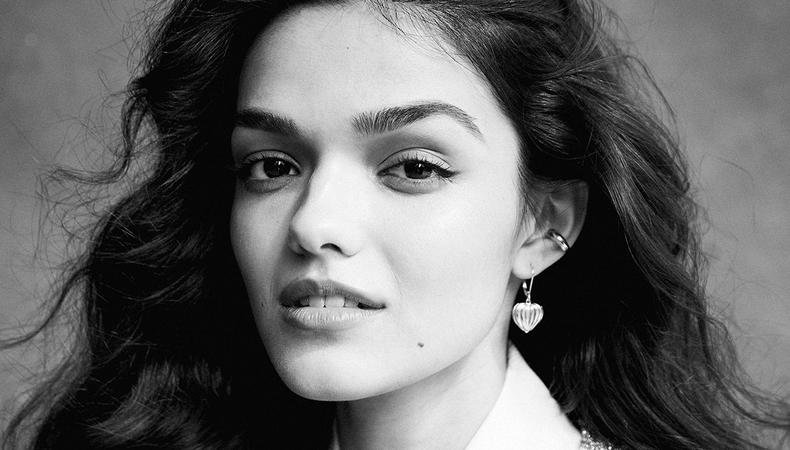 Greenlit means a project is officially a go, so all you have to do is follow these leads to stay up to date. You never know where you'll find an opportunity to land an audition!
"Snow White"
Star of the upcoming Steven Spielberg "West Side Story" remake and "Shazam! Fury of the Gods" Rachel Zegler will continue her ascent to superstardom as the fairest of them all: Snow White. The actor-singer will play the titular Disney princess in an upcoming live-action remake of the classic fairytale, which has been in development since 2016. After the casting was announced, Zegler tweeted, "I HAVE MANIFESTED MY ENTIRE LIFE I THINK I THINK" and also shared pics of her meeting the princess at one of the Disney theme parks. Marc Webb ("500 Days of Summer," "The Amazing Spider-Man") will direct with Marc Platt producing and Benj Pasek and Justin Paul ("La La Land," "The Greatest Showman," "Dear Evan Hansen") set to write new music for the film. Production on the film is expected to begin sometime in 2022.
"The Crown"
"The Crown" is adding to its all-star fifth season by tapping its new prime minister. Jonny Lee Miller will play John Major in the Netflix royal drama, following in the footsteps of Gillian Anderson's Margaret Thatcher of Season 4. As we've previously reported, the cast has gotten a full refresh for the upcoming season with Imelda Staunton playing Queen Elizabeth, Lesley Manville playing Princess Margaret, Jonathan Pryce playing Prince Philip, and Elizabeth Debicki playing Princess Diana. Season 5 will include Princess Diana's bombshell BBC Panorama interview, among other major stories from the monarchy in the 1990s. Season 5 is set to begin filming next month in the U.K. The series casting director is Nina Gold—find out what she is looking for in the audition room here at Backstage!
"Butcher's Crossing"
Another addition to the Nicolas Cage genre: the actor is set to star in an adaptation of the John Williams' novel "Butcher's Crossing," directed by Gabe Polsky. The 1960 transcendentalist novel explores man's relationship with the world— specifically, through the lens of buffalo hunter Miller, who takes on a young Harvard dropout seeking his destiny out West. Polsky is adapting the novel alongside Liam Satre-Meloy. Shooting will begin in the U.S. in October.
"Under the Banner of Heaven"
Reported first by Variety, Andrew Garfield and Daisy Edgar-Jones will star in the FX on Hulu limited series "Under the Banner of Heaven." Coming from the desk of Oscar winner Dustin Lance Black ("Milk") and based on the Jon Krakauer novel of the same name, the series follows a devout detective whose faith is tested as he investigates a brutal murder that is seemingly connected to an esteemed Utah family's spiral into Mormon fundamentalism and their distrust in the government. Black will serve as an executive producer alongside Brian Grazer, Ron Howard, Samie Kim Falvey, Anna Culp, Jason Bateman, and Michael Costigan. David Mackenzie will direct and executive produce, as well.
"West Philly, Baby"
"Fear The Walking Dead" star Colman Domingo will see one of his plays adapted for AMC Studios and ALLBLK. "Dot" will become "West Philly, Baby" for the screen, as reported earlier this week. The drama series will follow "the journey of a Philadelphia family forced to grapple with their matriarch's declining memory amidst uncovering long-held family secrets that shake the foundation of their home." Says Domingo, "'West Philly, Baby' is straight from my heart. It is a love letter to Black families and communities. It is about our collective memory and our hope for where we are going in the future. It holds many generations, genders, sexualities, races, and beliefs. It holds plenty of dark humor which is the key to everyone's survival in my world. I am thrilled to be able to bridge the gap between AMC Studios and ALLBLK as we seek to collaborate across platforms to create a more diverse, equitable, and inclusive entertainment industry." Domingo will write, direct, and executive produce from his Edith Productions banner and his first-look deal with AMC Studios. Production of "West Philly, Baby" will begin in early 2022 on the first season of six, half-hour episodes.
Looking for remote work? Backstage has got you covered! Click here for auditions you can do from home!