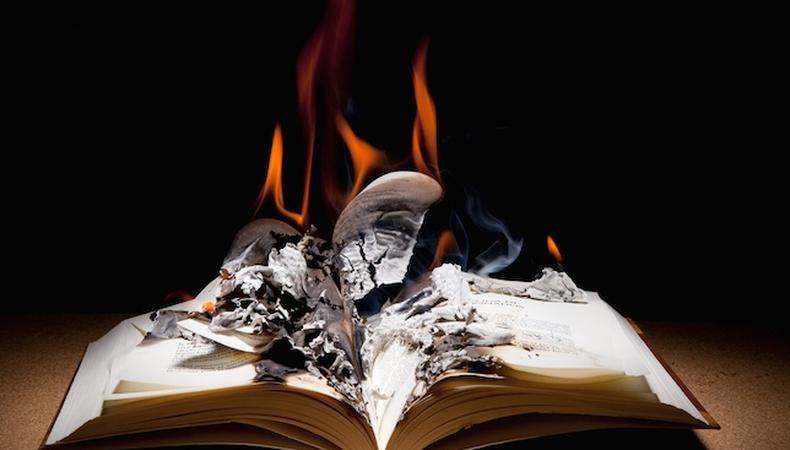 Stay in the loop on industry and casting news with our write-up on who's been slated for recent film and television roles!
"Fahrenheit 451"
"Fahrenheit 451" is about to hit HBO. The iconic Ray Bradbury novel about dystopian control and McCarthy-era censorship has long been held as one of Bradbury's best works, with the awards to prove it, and HBO is taking it to the small screen with a made-for-TV movie. The book's title explains one of the story's main themes, with 451 degrees Fahrenheit being the temperature at which books will burn. The story centers on a firefighter whose job is to start fires instead of extinguishing them by burning the possessions of those found to have books. When he overhears his freethinking teenage neighbor, he begins to consider what his job is costing humanity. Suicide, robot dogs, and emotionless humans all plague the rooted-in-real-life science fiction novel. Aibel/Bergstein Casting has already attached two actors to the lead positions: Michael B. Jordan and Michael Shannon will play Montag and Beatty, respectively. Additional casting on the film is expected prior to the start of production in early July. Toronto will host the project during filming.
"Misfits"
If you grew up in England in the last decade, then this next reboot is sure to ring a bell. "Misfits," the popular and often racy sci-fi drama from the U.K., is crossing the pond for a transatlantic revival. Freeform, the former ABC Family, has picked up the pilot after seeing it through a stint in production purgatory for the last couple of years. The American version is looking to keep close to the source material, but given the tighter grip of television standards and practices in the U.S., expect to see a more sanitized version of the original show, which often featured explicit content. The pilot will focus on a group of young adults who, after being exposed to an unknown chemical, find they have developed superpowers. The project, produced by "The O.C." alum Josh Schwartz, is currently casting with ABC's Marci Phillips. Production is looking to start shooting in early June. A production location has yet to be named.
"Teen Spirit"
Elle Fanning is about to let her voice ring out in her new project, "Teen Spirit." The young actor, who is said to have been recently attached to the coming-of-age film, will play a shy Eastern European teen looking for excitement and stardom in an international singing competition. While Fanning is currently the only actor attached, additional casting is underway with Alyssa Weisberg. Filming is anticipated to start in mid-July with unspecified locations in the U.K. set to host the production. Max Minghella, who also wrote the film, will direct the project.
For the latest news, check out backstage.com/resources to find thousands of production listings, casting directors, acting classes, agents, and more!
Want to find out who's casting? What projects are happening? What's coming up? Call Sheet's Industry Buzz will help you stay in the know.