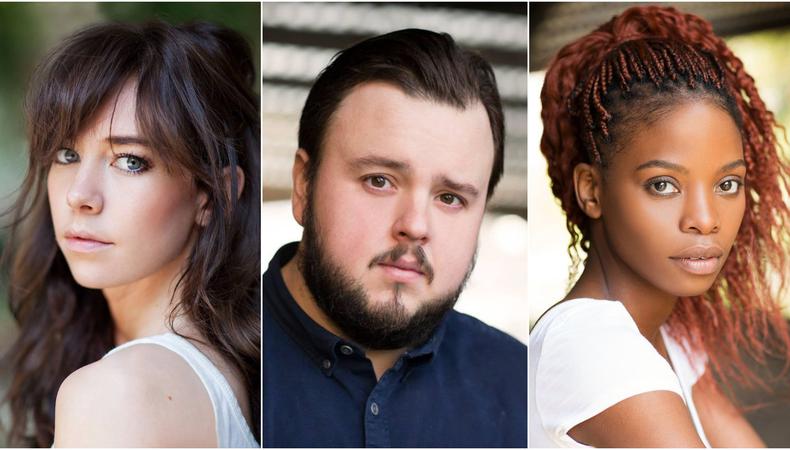 Ori Jones is an actor who began her photographic career by accident, stepping in for her boyfriend who'd promised to take a friend's headshots but was unexpectedly called away. She even had to learn how to switch the camera on, yet the headshots landed the friend a major TV role and Jones's artistic skills were soon in high demand. She's now taken headshots for notable names like Vanessa Kirby (The Crown) and John Bradley (Game of Thrones) and has been voted one of Backstage users' top photographers. She sat down with us to talk about what makes a great headshot, how actors should prepare, and why it's important to always charge your shaver pre-shoot…
Describe your client list.
I've had so many different clients over the last eight years, from theatre actors to film and TV and everything in between. My youngest client was 4 years old and the oldest 86 years young!
What do you think makes a great headshot?
A good headshot should be a true representation of how you look, but should also reveal something about you. I love photos that showcase your energy as well as your inner life. Sometimes, those can be conflicting, and that's when it gets really fun and interesting. For example, you might look strong and confident, but there's a hint of vulnerability in your eyes.
READ: 10 London Headshot Photographers You Should Know
How should actors prepare for their first headshot shoot?
Come prepared with what you're going to wear and what to do with your hair and makeup – and practice before, if you can. Be willing to be flexible and go with your photographer's suggestions. Remember that you booked them because you loved their work! Most importantly, stay positive and try to embrace how you look and your casting type.
How do you set the right mood for a headshot shoot?
I try to get to know each and every one of my clients and understand how I can best capture who they are. The only way to do that is by being truly present with each person, and hopefully have an interesting chat at the same time.
READ: The UK Actor's Headshots Guide
What do you enjoy about being a headshot photographer?
I've always found people fascinating and wanted to know everything about them. With portraits and headshots, you get to know your subject and capture their authentic self. It takes you out of your own head and thoughts and forces you to focus on someone else, which I love. It's a very challenging and creative process and I've been very lucky to make a living doing it.
Do you have any funny headshot-related stories you can share with us?
I once photographed a lovely guy who decided to shave halfway through the shoot using an electric shaver. After shaving half his face, the battery died and because we were 20 minutes away from any shops we shot the rest of the session at a side-angle!
More for UK actors? Check out the magazine.