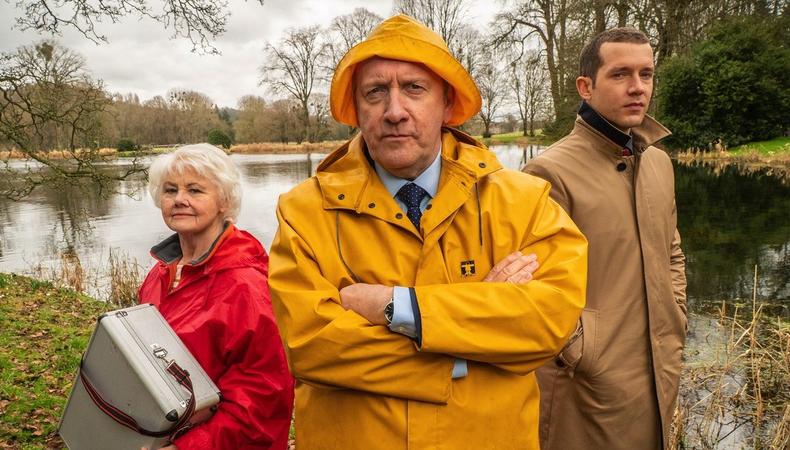 Want to get cast on Midsomer Murders? We can't say we blame you. The show is a global ratings hit with a cult following, currently on its 22nd season. Actors like Olivia Colman, Stephen Moyer, and Henry Cavill have all worked on it at various stages of their careers and the show's casting team seem to have a real eye for talent old and new.
There's plenty of work available as most actors don't hang around for long due to Midsomer's high murder rate (fictional). So if you fancy a stint on one of British TV's most pretty but deadly detective shows, read on…
Midsomer Murders first aired in 1997 and has established itself as a mainstay of ITV drama both in the UK and globally. Based originally on the books by Caroline Graham, each two-hour episode is a self-contained, classic whodunnit. Now in its 22nd season, the show has found a winning formula and stuck with it. Each episode follows Detective Chief Inspector Barnaby and his younger side-kick as they solve various weird and wonderful murders in the ever-so-scenic county of Midsomer.
The show's cast is currently led by Neil Dudgeon, who took over the lead role of DCI Barnaby ten years ago from original star John Nettles. Dudgeon plays John Barnaby, the murder solving cousin of DCI Tom Barnaby (Nettles) who retired from duty back in 2011. It's thought both lead characters had to be called Barnaby because in some countries the show is known as Inspector Barnaby.
Guest stars come and go but the list of Midsomer murderers and Midsomer victims is pretty impressive. Orlando Bloom, Sam Heughan, Claire Bloom, Mark Bonnar, Dame Harriet Walter, Hugh Bonneville, Sian Clifford, Tom Ellis, Toby Jones and Hannah Waddingham have all done their time in one way or another in TV's most picturesque but deadly county.
As well as the scripts and ratings, it's likely actors are also attracted by the promise of potentially being bumped off in a classically outrageous Midsomer manner. Famously Martine McCutcheon, for example, was crushed to death by a huge wheel of cheese. Tim McInnerny was decapitated while on a ghost train, Henry Cavill was bitten by an angry fox, and Orlando Bloom came to a very nasty end involving a pitchfork.
Neil Dudgeon told ITV that he really enjoys this aspect of the show. "Some of the deaths have been marvellous, Murray Melvin falling to his death having seen a headless horseman is something that doesn't happen around our house every day. Martine McCutcheon killed by cheese of course, the guy who was covered in truffle oil and then eaten alive by a wild boar was very inventive. The marvellous episode I love was all about the UFOs and then we actually showed one crashing in the woods. I thought we had lost the plot but the writing was so brilliant and it all made sense and Alison Steadman was in that episode. It's the people; the crew, the cast, the murderers and some of the more lavish, thoughtful deaths are the highlights that stand out to me."
The show's executive producer, Michele Buck told the Guardian she thinks the show's secret is that the British public is "obsessed with murder. But these are scary times and everything is scary. Midsomer Murders does murder in an entertaining way. The reasons for the crimes, the acting, the characters and the methods of the deaths are larger than life. You can watch it, enjoy it and feel safe; you don't really think you're going to go out of your front door and someone is going to murder you and turn you into a human candle."
Midsomer is made by Bentley Productions for ITV and is sold to over 225 countries around the world. The show's release schedule has been sporadic recently due to Covid and other issues but season 22 aired in the UK in early 2021 and fans hope season 23 will be filming shortly.
Midsomer Murders is set in the fictional county of Midsomer but is filmed in around Thame and Wallingford in Oxfordshire and other locations in Buckinghamshire. Fan Joan Street has launched a location guide to where the show's different murders were shot which you can easily lose yourself in if you're so inclined! Beware though; the county of Midsomer may look pretty but there have been more than 395 murders in those chocolate box locales, so keep your eyes peeled.
Casting Director Louise Cross has been involved with the show for 16 seasons, casting 101 episodes so far! If murder mysteries are your thing then Louise is a great CD to know as she's also cast thrillers such as The Pembrokeshire Murders, Stella and Queens of Mystery.
Louise Cross' details are on Backstage but she also has her own website that is worth checking out. She lists her telephone number and an email address but, as ever, prepare before approaching her, and always remember politeness is one of your greatest assets as an actor. People like to work with nice people, so be one!
She mentions that she likes the audition process to be 'enjoyable and productive for everyone'. She describes herself as a 'stickler for detail' who prides herself on 'strong ties/relationships with leading theatrical agencies in the UK'. Unsurprisingly for a leading Casting Director she goes to a lot of theatre and watches a lot of TV looking for new faces, and is committed to "expanding the pool of actors from which she casts", which is good news for all aspiring Midsomer actors.
As with most major TV shows, casting for most roles on Midsomer Murders – series regular, recurring, guest star, co-star, contract – is done via agents. Yours should have the insider info on Midsomer's casting process and if they don't, it's such a big show maybe it's time to have a rethink about whether you're with the right team?
If you don't have an agent, don't despair, read of our guide on how to get one. Good advice is to keep your eyes and ears open about casting opps and do some research. That means watching the show, scanning Backstage's Casting pages, ask actor friends if they have any info and most importantly get yourself audition ready.
Get your CV word perfect, make sure your headshots are really selling Brand You and spend some time reading up on our handy guides to self-taping, showreels and other crucial tasks. Midsomer doesn't appear to be casting right now – but it would be a real shock if the show wasn't renewed, so get ready! Meantime why not check out other projects casting right now.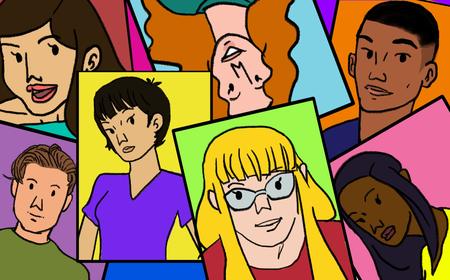 The UK Actor's Headshots Guide
So you're ready for your big moment with Louise Cross in the audition room, now it's time to get some advice from actors who've gone before. Current Barnaby sidekick Nick Hendrix revealed to Broadway World what he's learnt on the show, "For me, it's that practice makes perfect. The more you do anything, the more relaxed you become with it. The biggest thing with acting that they bang on about at drama school is relaxation. You do all these various classes and techniques to try and be relaxed on stage. And that counts as much for screen stuff, because there's so much going on. There are so many things for you to be aware of or worried about, that the actual acting can get lost in the middle. But if you can be on set as much as possible, I think that really helps to relax you.
"I'm on set five days a week, for seven months. That experience means I don't think about any of the distractions or worries: the camera, the lighting, all that kind of stuff. I can just step on and do the scene. That's the way people get the best performance out of actors, when they're engaged in the scene and everything else that happens around them is not their responsibility, that you've got an amazing team taking care of that."
Hot young actor Jacob Fortune-Lloyd, who played Gideon Tooms in season 22 episode The Stitcher's Society, told Spotlight about his acting advice when starting out: "Whether it's going great immediately or not, don't panic. Constantly question what it is you want to do—you might not get the choice, you might just do what comes your way… It can feel like a very powerless industry when you're waiting for the phone to ring, and it isn't your agent. I think it's important to still go out and make your own work. As a graduate, it really is a long game."
He also suggests for a showcase or an audition to really know your words. His top tip is "Saying it a lot. Around the house, while you're doing something else, walking around, so that it becomes second nature… So, it was doing it out loud, practicing it in my house. I'm really unstructured when I prepare, I do it when I feel like it. I don't really go to rehearsal rooms… it's just a question of having it on my mind a lot and going over and over it again, trying different stuff. "
Annette Badland, who plays Midsomer pathologist Dr Fleur Perkins told The Old Rep Theatre her top tip for actors is staying resilient: "Live life. I think you've got to keep your life going, you've got to remain inquisitive it's the hope that's hard to keep going, because you're constantly knocked back all the time, I'm offered stuff but then I audition for things and they say you were one of two and it's the other person."
Talking about his audition experiences, Tobias Menzies (season 3 episode Judgement Day) agrees. "That's the truth about early on. It's 90 percent humiliation, isn't it? Just going in and kind of crashing and burning and also doing things that you look back and go, Why on earth was I being seen for that? I was just so wrong. I remember auditioning for Moulin Rouge!, the part that Ewan McGregor played. I was so young, I was literally just out of college. But they were just doing that sort of mass casting, just ring up everyone and put them on tape. And I had to sing and dance and it was just ridiculous. What was I doing in that room? Terrible! I tried so hard, it was so terrible!"
Orlando Bloom (season 3 episode Judgement Day) told Backstage about how he prepares for auditions: "It depends on the project. In creating a character, I think a lot about the emotional through music and the physical through weight in my body and different parts of my body—and animals, as well. We had this exercise in drama school where we had to go to the zoo and study animals. My teacher forced me to be a lizard. I kind of wanted to be like a silverback or a tiger or something sexy, but I had to be a lizard, and that created a stillness, poise, and kind of agility that was really interesting. So I've often thought of that stuff when I'm thinking about preparing for a role."
So be a lizard and good luck!