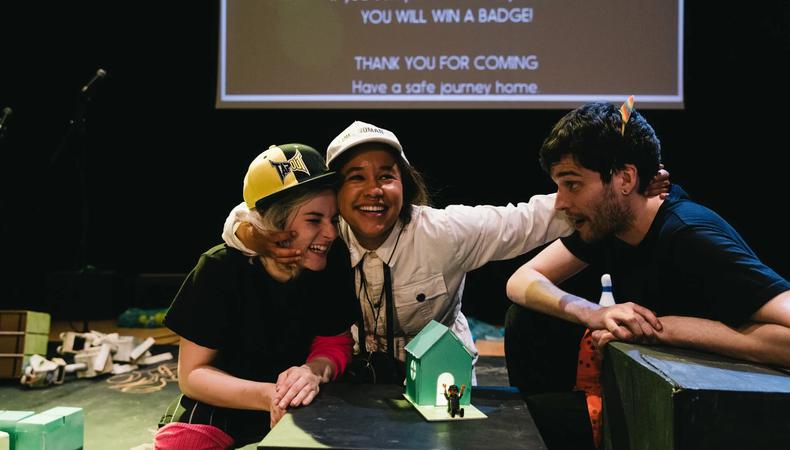 These screen, stage, and voice projects need talent in the UK right now, so sharpen your self-taping and audition skills and get busy.
Interactive theatre project in Manchester
Award-winning interactive gaming theatre company Hidden Track are seeking actors to take part in research and development for a new show, The Price of Everything. The team are seeking performers with experience in interactive work, storytelling, and live game design. Actors should be people who thrive while devising, playing with audiences, and adapting to changing circumstances. Performers can be of any gender, age, and background; the company is actively seeking applications from performers of colour, people who identify as LGBTQ+, those living with disabilities, and people from working-class backgrounds. Roles are paid £500 per week, and the project runs from late November to April 2022. Check out the casting notice for more info and to apply now.
New comedy musical
A comedy musical set in 2040 and featuring a TV retrospective of the year 2020 is casting in London. Promising a mixture of satire and spoof, the team are seeking six performers of any gender, age 18+, to take on multiple roles, including an aging Boris Johnson and a female news anchor. The project will rehearse from late November and opens in January for two initial performances. Roles are paid a small fee. Head to the casting notice for more details and to apply now.
Play reading needs an American in London
A team putting on a rehearsed reading at the Etcetera Theatre in Camden on 12 December are seeking a performer with a real American accent to read stage directions for the new play Mary and Mama. The role is paid £100 and involves one Zoom rehearsal and the reading. Head to the casting notice for more details and to apply now.
Themed bar casting performing staff
Interactive bar Mr Fogg's Tavern is casting for enthusiastic and theatrical people of any gender, aged 18+, to join their bar team. You'll need to be outgoing, including embracing the idea of jumping on top of the bar to sing or chatting in character to customers. The team have flexible shifts available which pay £11 to £13 per hour, depending on experience. Head to the casting notice for more info and to apply now.