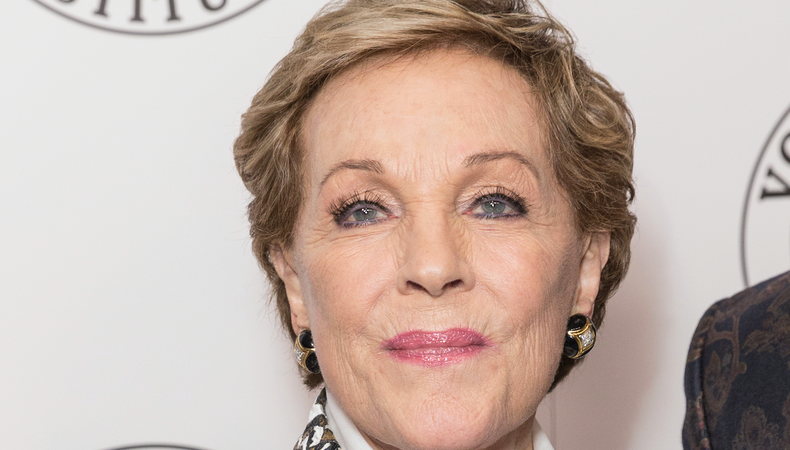 Greenlit means a project is officially a go, so all you have to do is follow these leads to stay up to date. You never know where you'll find an opportunity to land an audition!
Bridgerton (working title)
Given the working title of Bridgerton, Netflix is gearing up to bring Julia Quinn's Bridgerton series of historical romance novels to the screen and will begin shooting in the UK from later this year. Bridgerton stars the one and only Julie Andrews as Lady Whistledown, an anonymous gossip columnist in 1800s London. Following the twists and turns of high society, the series follows the powerful Bridgerton family over a story lasting eight novels and is adapted by Shonda Rhimes, the creator of Grey's Anatomy. The first series begins filming this autumn and casting director Kelly Valentine Hendry is attached and casting now.
READ: How to Get Involved in Netflix in the UK
Ghost Quartet
The team behind 2015's pop-up production of Sweeney Todd in a south London pie shop are reuniting to open the newly restored Boulevard Theatre in Soho with the world premiere of Ghost Quartet. Dave Malloy's song cycle turned musical is to be directed by Bill Buckhurst, and will become the first production in the state-of-the-art venue, running from October 24. Returning alongside Buckhurst is musical director Benjamin Cox, designer Simon Kenny and movement director Georgina Lamb, making up the team which took Sweeney Todd from a pop-up pie shop to the West End and Broadway. Casting is by Will Burton.
READ: The Who's Who of British Theatre's New Wave
The Pale Horse
Following the mystery of how a list of names comes to be found in a dead woman's shoe, the BBC adaptation of The Pale Horse is to become the latest Agatha Christie story remade for screens. With a script by BAFTA-nominated writer Sarah Phelps and direction from Leonora Lonsdale, the story sees one of the people named on the list drawn into the mystery and embroiled in a seemingly supernatural conspiracy. Written against the backdrop of the Cold War, this two-part story of superstition and paranoia begins filming from July 29, with casting director Karen Lindsay-Stewart attached.
For more from Backstage UK, check out the magazine.