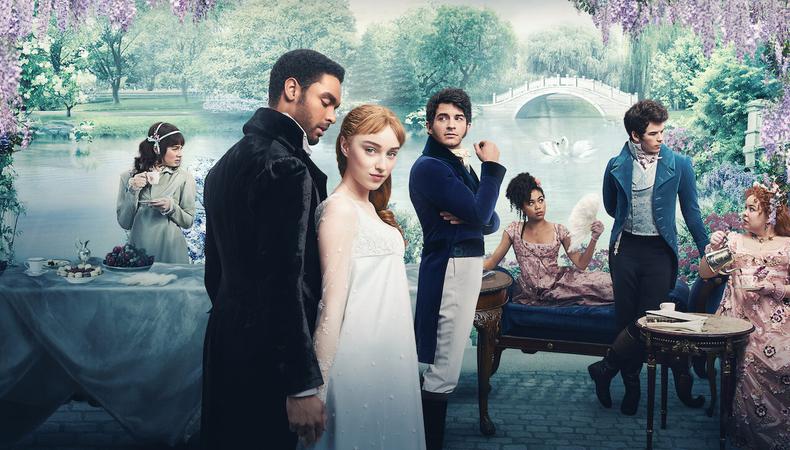 Welcome to Decoded, a series that deciphers different corners of the UK performance landscape. This week, Backstage breaks down Netflix, the streaming goliath that has revolutionised television. We look at why that is and how you can get involved.
Don't Say: "My internet's not working."
Do Say: "Netflix is a creative powerhouse – they are changing the landscape!"
What is Netflix?
Netflix is an online streaming service and a production powerhouse. What began as a company that sent DVDs through the post is now a business worth billions that has changed the media landscape and left traditional content providers quaking in their wake. The streaming giant has 200 million paid subscribers in over 190 countries; it's booming internationally and has the ambition to grow even larger.
So, what's their secret? First up, Netflix streams films and TV straight into homes. It's cheaper than the cinema and puts the viewer in control of when and what they watch. TV and film content providers have seen streaming upstarts eat into their market share, and they're rightly worried by the increasing dominance.
Looking for your next TV role? Check out our UK castings
In addition to distribution, Netflix also spends huge sums on production, investing in top-flight talent and making high-quality shows like The Crown, The Queen's Gambit, Black Mirror, and Stranger Things. Over 83 million people watched their recent raunchy megahit Bridgerton which was made in the UK, with UK talent on both sides of the camera.
So far, Netflix has won over 100 Emmys for its original programming, and in 2019 it won four Oscars including best director for Alfonso Cuarón and his black-and-white foreign-language film Roma. The streamer continues to invest in top-flight filmmakers, Noah Baumbach has signed up with them, Martin Scorsese is a regular collaborator and Judd Apatow has also recently announced he's joining this elite club. In short, audiences like Netflix content and how they get to watch it – and, crucially, they're willing to pay for it.
Why should I care?
After months of searching, Netflix finally struck a deal to set up a permanent production hub at Shepperton Studios, home of classic films such as Mary Poppins and Blade Runner. It's part of their commitment to shoot and produce more of its content here in the UK. The plans are great news for actors and the figures are vast: Netflix spends more than $1bn (£730m) on UK-made content and that figure looks like it will only get bigger in coming years. This year alone, the streamer announced that 500 TV titles were in the works and a record 71 films would premiere this year. About a third of all Netflix's productions in Europe are made in the UK, and the British content budget is second only to the US.
In short, that's a lot of productions being made and a lot of people, like you, being hired. Netflix's millions of global subscribers translate into a lot of cash, and that's money that the streamer is investing in high quality, ambitious content with creativity at its heart. Alex Sapot, the streamer's commissioner for the UK, underlines this: "We recognise the vast pool of talent here [in the UK] so we would love to be in business with those storytellers."
Indeed, Netflix is where a lot of talent is off to these days, and it's not just about money – although it obviously helps. Top TV production names like Shonda Rhimes and Ryan Murphy have moved to the streamer and seem genuinely excited about the chance to make content in an environment free of the constraints imposed by traditional, ad-driven TV networks. On the film side, big award-contenders like Ava DuVernay, Cuarón, the Coen brothers, and Martin Scorsese have also decided to flirt with the 'flix. In short, Netflix has put its huge amount of money where its mouth is, investing in fresh, original voices – and if that sounds like you then that's why you should care.
How do I get involved?
With Netflix ramping up UK spending, and with productions from The Crown to Sex Education already made here, opportunities to get involved will only grow. Netflix don't handle their own casting directly as they tend to either finance or buy content from external production companies, so the key is to look up which casting directors are working on which shows or films, and Backstage's Greenlit series can help keep you updated. Casting directors will often work on repeat series, so if you'd noted that Lauren Evans cast Sex Education for Netflix then you may have thought she'd be a good place to send your reel for the next series!
What else do I need to know?
Steven Spielberg is not a fan. Following the Oscar success of Roma in 2019, the man who brought us ET and Indiana Jones is now gunning to take the online streamer out of the awards conversation until a plan around mandatory theatrical releases is put in place. He wants Netflix excluded from Academy consideration in the future as he regards their output as TV movies, which should be up for Emmys, not Oscars. Despite a robust reply from the streamer, the Hollywood establishment is clearly worried about Netflix and the existential threat it poses to their business. However, there are also signs that some members of the Hollywood elite are enjoying the freedom and the money that the big streamer's dollars afford.
Netflix has obviously created such an enticing business model that others want in on the action: Amazon and Apple are already attempting to take a bigger piece of the streaming pie as are more traditional media players like the BBC, Disney, and WarnerMedia, who have all launched their own streaming services. Part of their strategy relies on taking their pre-existing titles like the Star Wars series and Friends off Netflix – hoping droid nerds and Chandler Bing-loving viewers will follow them, but they're also showing signs that they'll follow the Flix' example and pump millions into the production of original content – which can only be good news for actors and creators. It's a streaming bun fight out there and only the content-rich (and cash-rich) will survive.
More in our Decoded series: