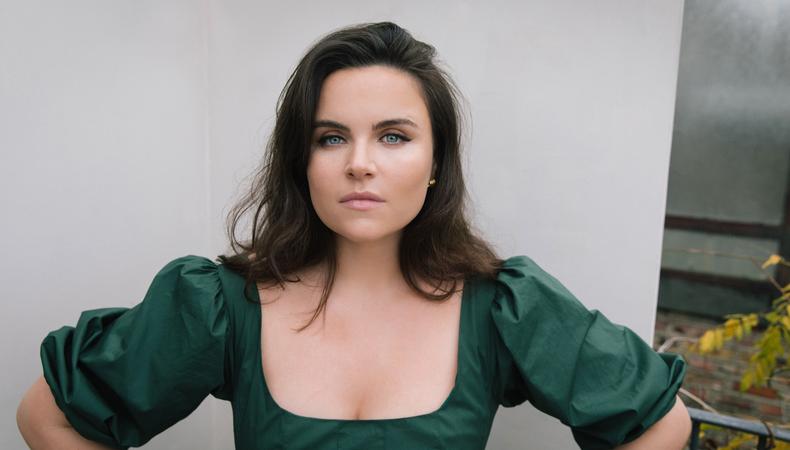 The following Career Dispatch is by actor-writer Emer Kenny, who adapted and stars in new ITV detective drama Karen Pirie.
When I was a teenager, someone I looked up to said to me: "actresses have to make it by the age of 23, or they never will. Male actors have longer." I remember gripping the phone, a chill spreading through my body, mentally doing the maths of how long I had left before I was metaphorically dead to a whole industry. Six years. Six years until it would all be over.
There's a lot to unpack here. The sexism of it all, of course – we'll get to that. The definition of what 'making it' means – wildly different to everyone. But let's start with the time limit, the deadlines we impose on ourselves and others in order to get things done.
Deadlines can be important – they're what our industry runs on. If you don't deliver a script before the camera rolls, you're not going to have a scene to shoot. If you don't send your self-tape in, you're probably not getting the role. If you have no deadlines, or don't care to meet them, the world of creative self-employment can be a procrastinatory sludge of alarm clock snoozes, forgotten to-do lists and daytime TV (rest in perfect peace Neighbours).
But 'life deadlines' are more complicated. They can be what gets you out of bed and spurs you on to work harder and faster, or they can be self-torture devices, making you feel paralysed by the fear of failure, or even actual failure, when you don't live up to your own expectations. 'Making it by 23' was in the back of my brain for years, a tool I'd use to beat myself up whenever the dark tyrant inside me felt I needed it.
Then the six years was up. Happy birthday, me. I had done some stuff – acting and writing, some of it good, some of it alright, some of it terrible (but a good story for the memoirs – at least that's what I tell myself). I didn't think I'd 'made it' because what is 'making it'? To some it's simply surviving in an industry that so often chews people up and spits them out, traumatised (but with great memoirs!). To others it's being super-mega-famous and maybe winning an Oscar. I was VERY MUCH closer to the first option. But it was okay. I hadn't turned into a wizened old pumpkin at midnight. I was still me. I was twenty-three.
"There are so many inspiring examples of people producing their first and/or best work a bit later in life"
I started keeping a mental list, and I still remember most of it, because it heartened me during through the years that followed. Sharon Horgan didn't write and star in Pulling until she was 36. Kristen Wiig was 33 when she first appeared on Saturday Night Live after a string of odd jobs through her 20s. Viola Davis shot her first film at 31, and was 43 when Doubt made her a star. And the men? Ricky Gervais didn't make The Office until he was 40. Bryan Cranston got Malcolm in the Middle at 44 and Morgan Freeman was in his 50s when he had his Hollywood breakthrough. So, yes, male actors arguably do get a bit more time to make their mark (something we need to equalise) but there are so many inspiring examples of people producing their first work and/or their best work a bit later in life.
I got my first lead role – in The Curse on Channel 4 – a comedy-heist from the creators of Murder In Successville and People Just Do Nothing – at the age of 31. I couldn't have played a crime-masterminding café-owner and mother of twins at 19, just like Steve Carrell couldn't have been the Forty Year Old Virgin at 20. I'd like to tell my younger self to ignore the youth-fetishising of our industry. Make goals, but don't hurt yourself. Stop listening to anyone putting a time limit on you. Unless it's a script deadline, a self-tape, or the tax man, in which case – probably better get that done.