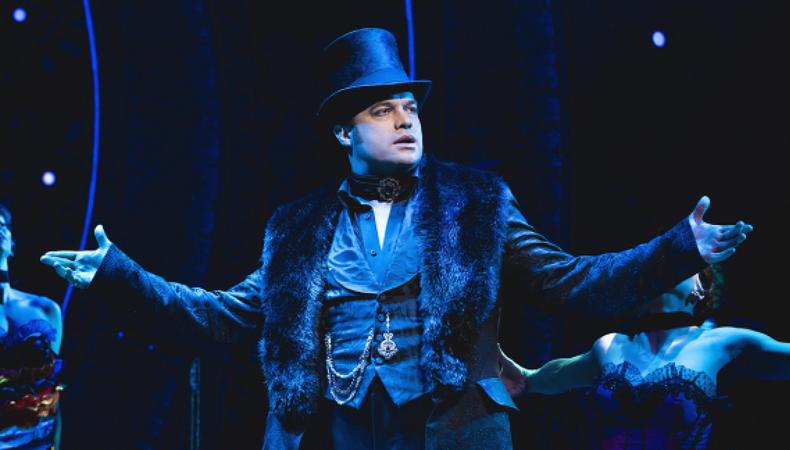 The following Career Dispatch essay is written by Simon Bailey, who is currently playing The Duke in the West End production of Moulin Rouge. His previous credits include Jersey Boys, Les Miserables and Phantom of the Opera.
I didn't go to drama school. A friend of a friend at National Youth Theatre heard me singing in the shower and suggested I contact his agent. I went for a meeting, and landed my first musical touring gig within a week.
I've always learned on the job, and I've never regretted not going to drama school. (It helped that I found my genre early on. Musical theatre was always what I wanted to do, from the very beginning.)
I got my first West End job in Romeo and Juliet the Musical at the Piccadilly Theatre. It's lovely to be back at the same venue doing Moulin Rouge; I feel like I've come full circle. These are some of the lessons I've picked up between then and now.
Be selective.
Over my two decades as an actor, staying in this career is the biggest challenge. My approach has always been to target specific shows and roles I'm passionate about, rather than throwing stuff at the wall and seeing what sticks. I think it also helps in the audition room: If they can see your interest in the project. Doing your homework will always help casting directors remember you. You need to show you want it more than the other guy, and you do that by putting the work in. Once you're assured with the material, everything takes care of itself.
Let it go.
The second you finish the audition, and the door shuts, there is nothing more you can do. I know how often actors tend to look back over these things, but ultimately, if you know you've done your best, that's really all that matters. The rest is out of your hands.
Prioritise self-care.
I've definitely learned the importance of taking care of myself. In order to do eight shows a week, you need to know what your maximum capacity is. I used to be able to go for a drink or two after the show, but now I'm home every night. I also do a lot of fitness training. I take a lot of professional pride in making sure you're performing at your best every time, not just for yourself but for the audience and your castmates.
Never forget, it's a huge honour just to be on that stage. And that's why you want to make sure you can stay there as long as you can.
Moulin Rouge continues at the Piccadilly Theatre