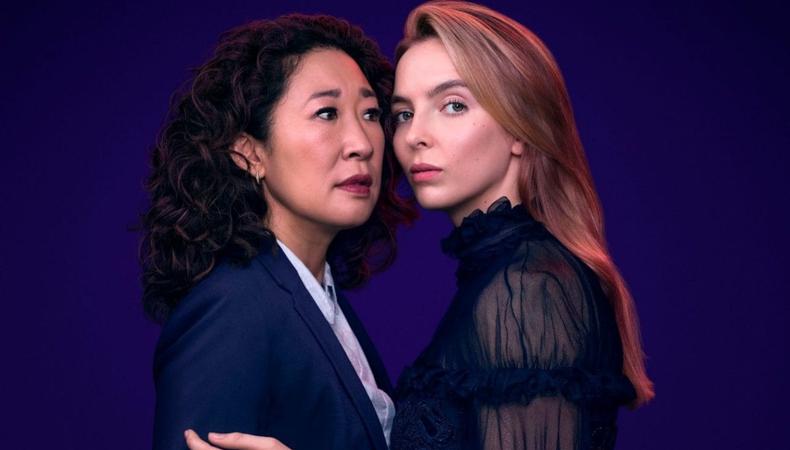 Greenlit means a project is officially a go, so all you have to do is follow these leads to stay up to date. You never know where you'll find an opportunity to land an audition!
Killing Eve 3
The hotly-anticipated third instalment of spy dramedy Killing Eve is due to start production this summer, filming on location in London and across Europe. Developed by Phoebe Waller-Bridge, the next series continues the story of Sandra Oh's desk-bound intelligence agent as she pursues Jodie Comer's charming and unpredictable assassin Villanelle. Backstage can now confirm that casting directors Suzanne Crowley and Gilly Poole are onboard and casting now.
READ: The Interior Life of Sandra Oh
Blithe Spirit
The remake of classic Noel Coward comedy Blithe Spirit is gearing up to production this summer. Judi Dench, Dan Stevens, and Isla Fisher are to star in the story of a crime novelist haunted by the ghost of his first wife. Directed by Edward Hall, casting director Alex Johnson (Swimming with Men) is attached and casting now.
Guilt
BBC Scotland's jet-black comedy about a pair of brothers who kill an old man in a hit and run and poorly cover their tracks is to begin shooting this summer. Starring Sian Brooke, Bill Paterson, Mark Bonnar, Emun Elliot and Jamie Sives, the productions begins filming on location in Scotland soon. Casting director Caroline Stewart is attached.
Benediction
Terence Davies' next feature, charting the story of the poet and soldier Siegfried Sassoon, is entering pre-production. Little is known of the biopic but it's likely to chart the story of Sassoon's bravery on the Western Front and friendship with fellow poet Wilfred Owen. Casting director Lucy Rands is attached and casting now.
For more from Backstage UK, check out the magazine.