Not many actors would turn to an appetizer of bone marrow to illustrate their acting process, but not many actors are Sandra Oh.
Sandra Oh Takes Acting Inspiration From Beyoncé—Do You?
Speaking on the importance of playing to a script's subtext, Oh scoops the soft marrow out of the bone sawed straight down the middle on the table between us. If she were the protagonist in a screenplay of her life, she muses, the way she's eating the appetizer right here and now would be dictated by her character and the explicit written word. But in conjunction with that script, Oh the actor is making sense of the action in another way entirely. What does a spoonful of marrow make her character think of? Is it nostalgic or new? Is this her first time trying the dish, or is it a favorite go-to? Aside from nourishment, what's the story between her and the food before her?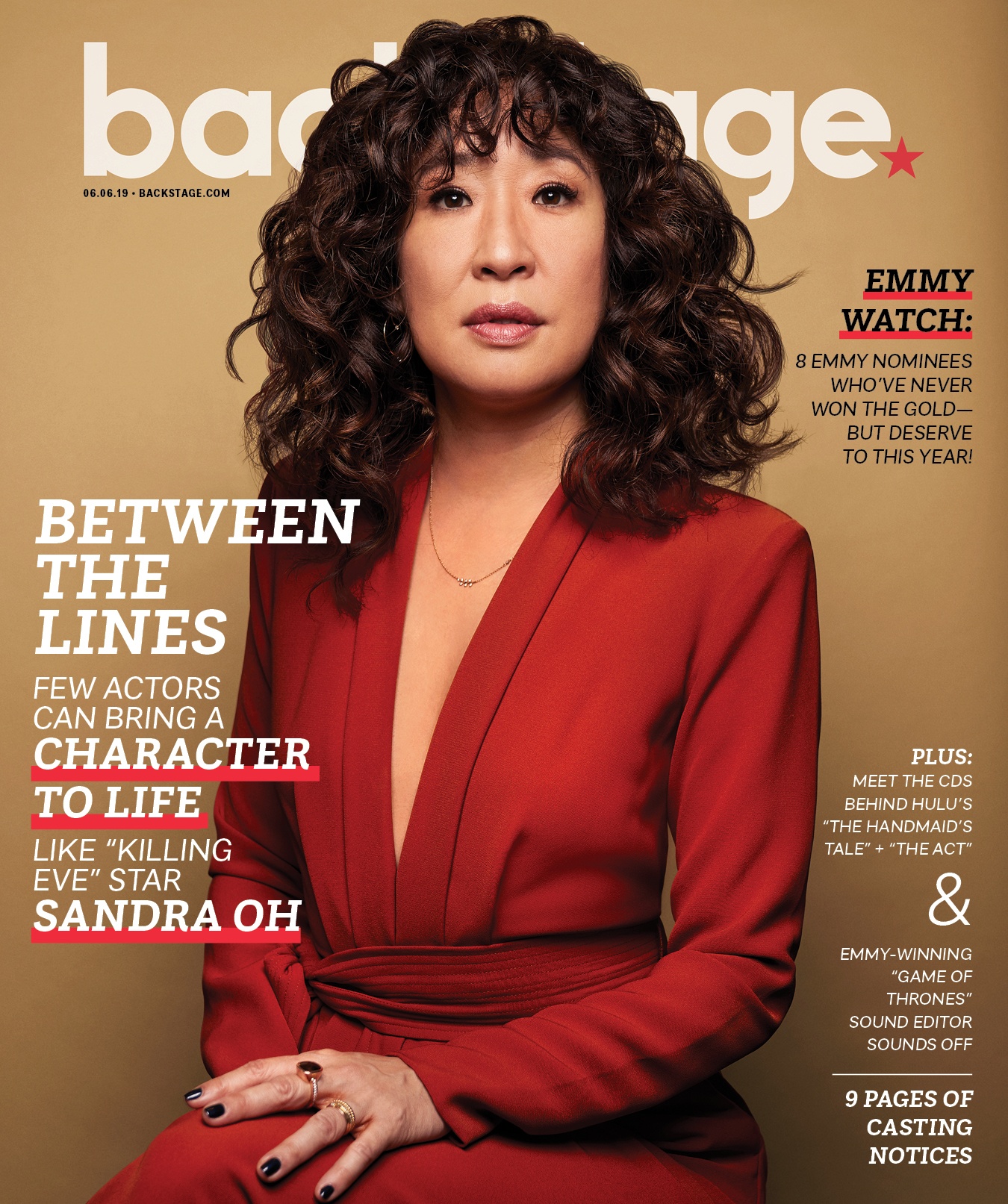 It's not always required, Oh clarifies, but to play an action to its full potential, an actor sometimes has to go further than what's on the page. "You have to do the work to stay completely truthful with the character," she says. "When you're like, I don't believe why I'm doing this, you lift it from the reality. For me, you put it into [something like] myth."
On her latest project, the BBC America spy thriller "Killing Eve," that context happened around Season 2, Episode 7, wherein Eve Polastri (Oh), an MI5-turned-MI6 agent, has to save Villanelle (Jodie Comer), the female assassin whom she's been in mutual fear of and infatuation with. Eve's natural intention beguiled Oh, so she mined the story for subtext.
"I had a hard time making sense of the actual material, the actual words, the actual action," Oh remembers over lunch in downtown Manhattan. "I couldn't figure that out—tracing action and intention. I was really struggling." So she put a tragic, age-old spin on it: What if she had no say in playing savior? What if she was fated to save Villanelle, even if it put her well-being on the line? "I was like, How about this: You're Oedipus and we need to save her…. It just becomes a much richer room to enter."
Whether pulling from pages of a script or Greek mythology, Oh's understanding of storytelling at its most essential level is part of what makes her such a fascinating actor to watch. It's also likely what got her recognized by the Television Academy at last year's Emmy Awards; her sixth nomination made her the first Asian performer to be nominated in the best actress in a drama category. She later won the SAG Award and the Golden Globe (a ceremony she also co-hosted with Andy Samberg in January) in the same category, and she's now vying for a second Emmy nom for "Killing Eve" Season 2.
Oh is the first to admit that figuring out one's individual formula for success is a lifelong process. But despite the uphill battle, she seems to have largely figured it out.
The actor's breezy, offhand comedy and spot-on timing married with her attention to detail—the way Eve holds her handbag (not the same as how Oh would hold it, mind you), how she knots her brow in thought, how she uses her voice—show that Oh puts in the work.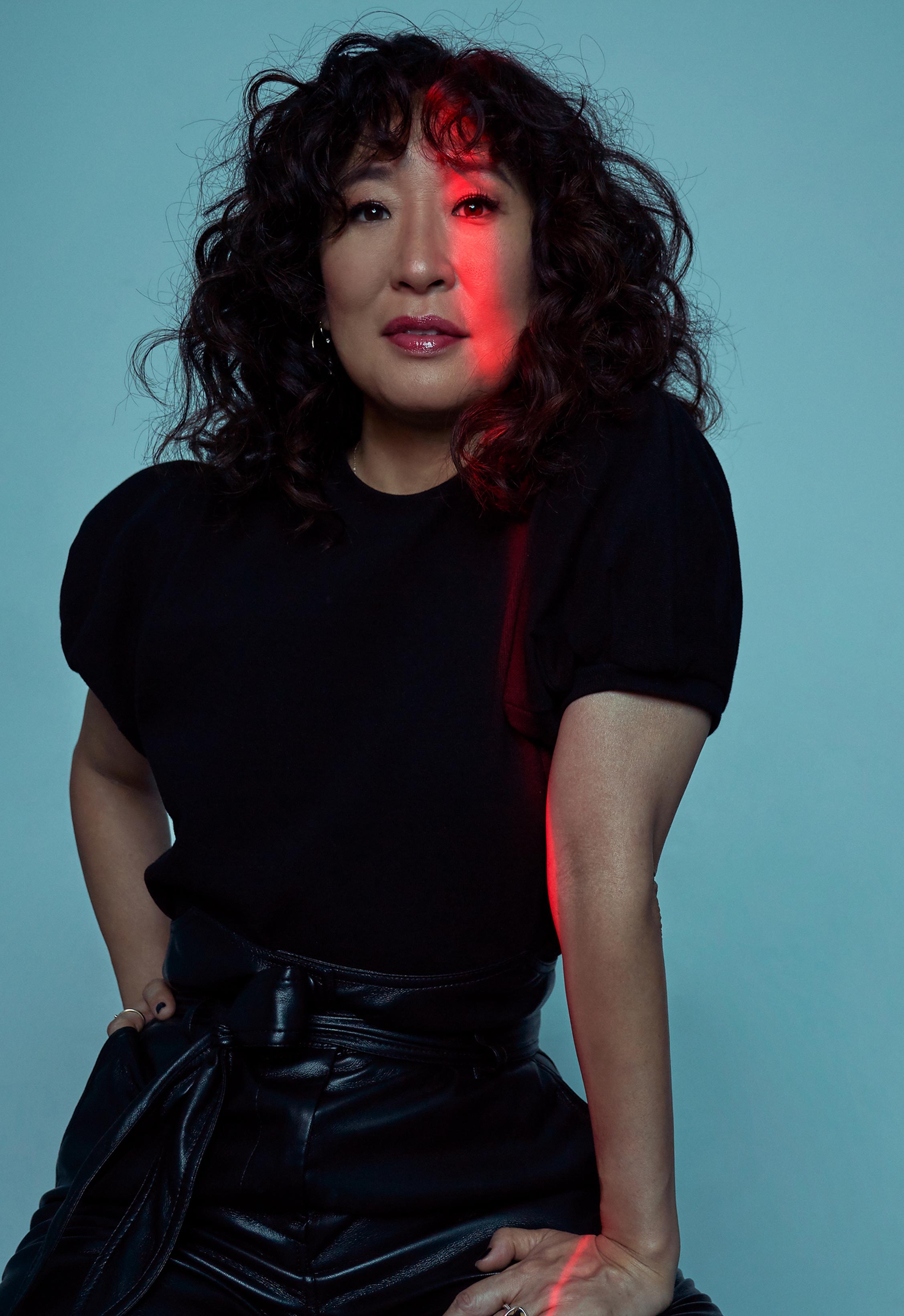 Speaking on how exactly she does it, she admits is "a little dangerous" and better done over a glass of wine than in a setting where words become "codified" on paper, but ultimately, it's a deep dive she's up for, even if cautiously. "It's just naming those things that are unnameable," she explains. "You don't want anything—even in your own mind—to start solidifying." There's a mystery to good acting that should remain, Oh agrees, but curiosity about the process is valid, especially from fellow actors—hence her willingness to discuss it.
She studied at the National Theatre School of Canada (likely why she approaches characters from the outside in), after what she calls a "failed dance career." Having trained primarily in the Stanislavsky method, it wasn't until she landed a small-screen gig that she was exposed to Strasberg in a Los Angeles acting class. After asking herself, "What the hell is this television business?" and making her way to Hollywood, Oh's technique became a combination of classes and consistent coaching. (She Skypes her coach weekly to discuss upcoming material.)
READ: The Definitive Guide to the Stanislavsky Acting Technique
"When [you] go to school, you're learning all these techniques…. All that shit is about relaxing you and getting you into your body." But that's just the first step of schooling. The next is what Oh calls "the deeper part of the interior." Once those nuances and depths are engaged, a more developed embodiment of character is built and even the seemingly mundane becomes a piece of the puzzle. "If this is going on," she says, gesturing to herself, "the way that you're going to hold your coffee cup, for example, is just automatically going to be different."
She has put this character-building to the test as a reliably scene-stealing supporter since her first TV role on "Denim Blues" in 1989. She went on to have supporting roles in "Under the Tuscan Sun," "The Princess Diaries," "Sideways," and on the seven-season run of HBO's "Arli$$." Then, of course, came "Grey's Anatomy." Her best-known role as Dr. Cristina Yang on creator Shonda Rhimes' mega-successful medical drama lasted 10 seasons and earned her five Emmy nominations. One only need to watch her on "Grey's" to understand why Oh's reputation precedes her. Stretching from her classic "my person" line to milking comedic moments around a fishing trip, for instance, her performance is masterful.
Oh recalls getting to a point with scene partners, like her onscreen husband Kevin McKidd, where she was able to "control" their performance. "On my coverage, I wouldn't want to cry as much because you need to hold all that in," she explains. "[But] if he sees me crying, that will elicit more emotion in him." So she would deliver the emotional stakes for his coverage and keep the tears at bay for hers. "We would be able to modulate what we decided to give because we knew each other so well. You need a generous partner." When asked why she gives more when she's off-camera, Oh is frank: "You realize that when you do that, you get it back a thousandfold. It depends on the person, but that's the whole point of acting!"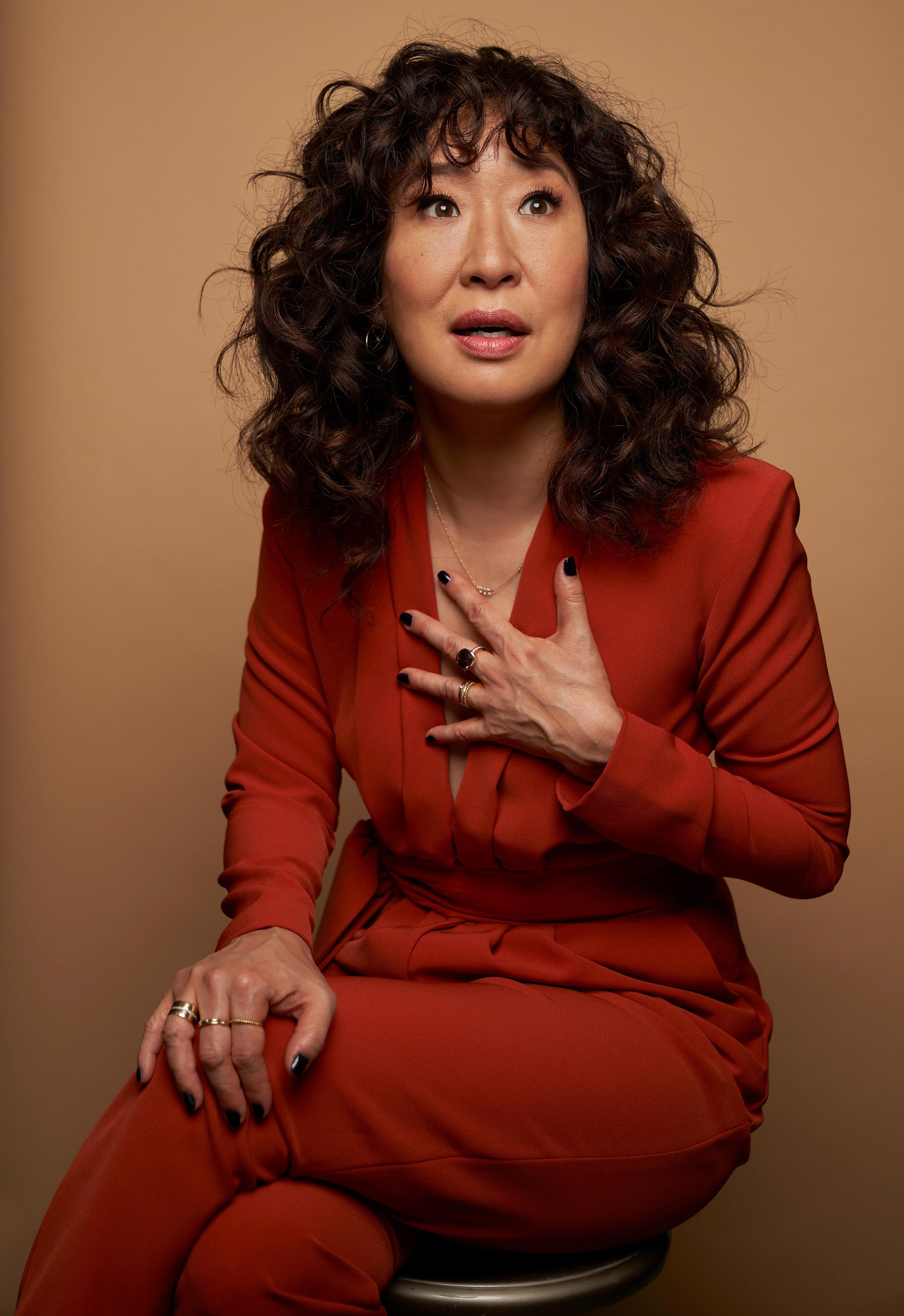 That ability to dial her performance on a dime was put to use on "Killing Eve," where the show's hairpin tone switches from dark comedy to spy thriller, keeping its actors on their toes (and is part of the reason why it's so fun to watch). In a single episode, Eve can go from stabbing Villanelle in the stomach to crying about it in an airport bar and then eliciting laughs when she's mistaken for a recovering junkie. She has a beautifully realistic relationship with her husband (Owen McDonnell) and gets to showcase her boldness going toe-to-toe with headstrong characters like her boss (Fiona Shaw).
Based on Luke Jennings' "Codename Villanelle" novella series and from creator Phoebe Waller-Bridge (of "Fleabag" fame), Season 1 of "Killing Eve" saw Eve trying to feebly preserve the mundanity of her life while going deeper into the world of contract killing. But under newly promoted showrunners Emerald Fennell and Sally Woodward Gentle, Season 2 goes full "Fatal Attraction" as both Eve and Villanelle stop fighting their compulsions. To deliver it all, Oh is of two minds: following instinct and nurturing collaboration. While she admits she was often asked to go against her gut for certain scenes to accommodate that tonal shift—she was directed into a comedic moment during a life-and-death gunfight scene, for example—she's more able to trust in the process when she's built a relationship with her directors and her writers. She says that relationship is even more important on TV than it is in film because the former medium is "a living, breathing thing."
"When a writer is in the midst of the formation, you're able to ask them questions that link you to the character," she says. "It's important to have a relationship that's physical, eye-to-eye, because I do believe that something starts happening with everyone."
Conversations about plot, for example, are useful, but what Oh finds most beneficial is getting to know your collaborators personally. She recalls going for a walk with the upcoming "Killing Eve" Season 3 writer and showrunner Suzanne Heathcote for a cookie and a chat. "We didn't talk about anything besides 'How are you?,' because then I feel I can get a sense of who that person is creatively. What's interesting to you? Let's say you have a difficult dynamic with your mother; I mean, who the fuck doesn't? It's about gathering and pulling out your material to see how I can enter it with my material." It's a luxury, she admits, but one she's not willing to sacrifice—nor should she be expected to at this point in her career. Part of her brilliance goes back to knowing what she needs in order to deliver.
"To really do your job well, you have to understand your own mind, your own body, to chill yourself out," Oh says. "You can be off-put by a sound, or [if] it's cold outside, or [your scene partner] won't look at you—there are millions of things you have to stay grounded and open for.... It takes its own chaotic life form and you just have to roll with it."
This story originally appeared in the June 6 issue of Backstage Magazine. Subscribe here!
Want more from the best in the biz? Check out our full Cover Story archives here!
Photographed by Chad Griffith on April 22 in NYC.