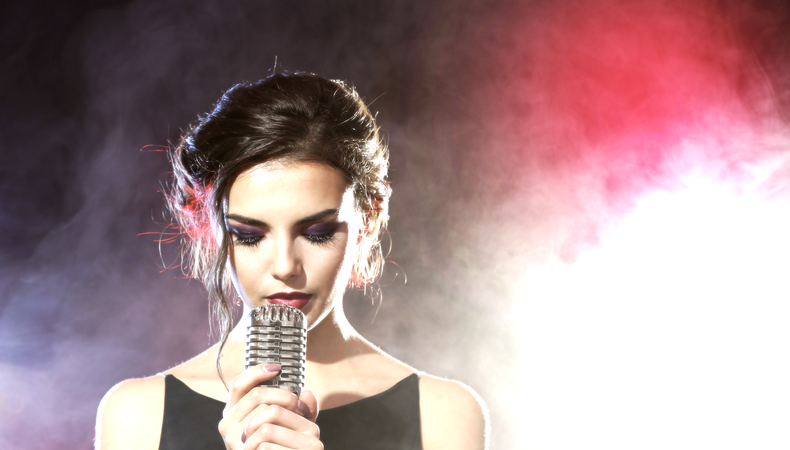 Repped asks agents to get real about the performance industry, what they want from prospective clients, and more. Who knows – you might find your future agent right here.
This week, Backstage talks to Matthew Roberts of London musical theatre talent agency Roberts & Day Management. He reveals what his agency looks for in potential clients, how to prepare for a meeting with them, and the one attribute that is certain to stop them signing you...
Describe your talent roster.
We are a small agency with a real focus on personally managing our clients. We work closely with each client so they can be pushed, motivated, and encouraged in every area of the performing arts they wish to specialise in. We believe every achievement – no matter how big or small – is worth shouting about, and we find it leads to a close and positive client/agent relationship.
How do you find new talent?
People email us daily seeking representation and we try our best to get back to everyone. We also get regularly invited to shows, showcases, and various workshops and panel days with drama schools and colleges around the UK and also – when we are lucky – abroad!
Are you currently looking for any particular types of clients?
We have an open-book policy, so we're always on the search for new or experienced talent. At the moment, we are pushing for some really strong triple-threat musical theatre boys.
What do you look for in a showreel?
I love to see personality. Talent is, of course, important, and technique even more so. Show me you can do the technique, be it within dance, singing, or acting. My biggest thing is acting through song: I have to see it – take me on a journey, show me a character. That's what grabs my attention.
What do you look for in prospective clients?
Humility is super-important to me. No one likes someone with a huge ego – you can be the biggest star in the world but you don't have to lose that sense of humbleness. I also love someone who really knows what they want. You want to be in the West End? Great. Do you have a plan to get there? Great, let's get that plan in action for you! Also, be open to suggestions. You can be the most experienced performer in the world but being open to change and a new direction is always important.
How can someone go about getting a meeting with you?
Email me, invite me to your show. Make sure, if you are emailing, you include a headshot, CV, Backstage or Spotlight links, and showreels. Make it as easy as possible for me to get all the information I need.
What should actors have prepared for their first meeting with an agency?
Questions. Ask about the agency, what clients are auditioning for, not what clients have booked! What people have booked is a poor reflection on an agency as we can't be in the room when you are auditioning. Ask what auditions they're getting, what casting directors they have been in chats with. You want to know your agent will get you in the door so you can do your job, which is to perform and audition. The most memorable meetings are people who know their stuff, who care, and want to be there.
What would stop you from signing a client?
I hate arrogance, hate it. Don't bring it to a meeting with me – everyone we take on has to have a good relationship with myself or Scott, my co-agent. If that isn't there then it won't work out.
What is the No. 1 mistake actors make when trying to get an agent?
The realisation you don't need an agent is a big thing. It is better to sign with an agent who is going to work well for you and your career, but if that isn't there, or that agent hasn't appeared yet, don't sign – you can self-represent and work wonders for yourself.
How has the business changed since you started?
It's changed a lot! Firstly, everything is via email or phone now. Black and white headshots have gone out the window, casting directors have changed, agents have changed, the industry is constantly changing, and it's mostly for the good. Equality is a huge change and one I firmly champion!
What recent client performance are you proudest of?
There are too many to name, but here are a few: one of my girls Hannah Victoria recently finished in Madagascar, the Musical with Selladoor as lead Gloria. She is a star. She didn't train at a drama school, but has worked and worked and worked; she knows what she wants and she went out and got it. To one of my first clients Camilla Bates, who booked the international tour of Mamma Mia! – The Musical. The day we got the news I think we both cried. It took two years to get but I have never been so happy. And finally, to Gabriella Fortuna, who has played the lead twice now with Secret Cinema. Your talent amazes me – you are a true leading lady.
Has the agency got any big plans you're able to announce?
We recently went on a big rebrand at the start of the year, we are looking to do our first agency auditions towards the middle of the year, COVID-19-depending! The agency seems to keep growing and growing; having my wonderful co-agent Scott has been a joy, and watching him grow into an amazing agent has been a huge support and lifeline to me. It's a strange thing to look back over four years of hard work. From the bottom of my heart to everyone who has taught me so much and who continues to help me and this agency, thank you.