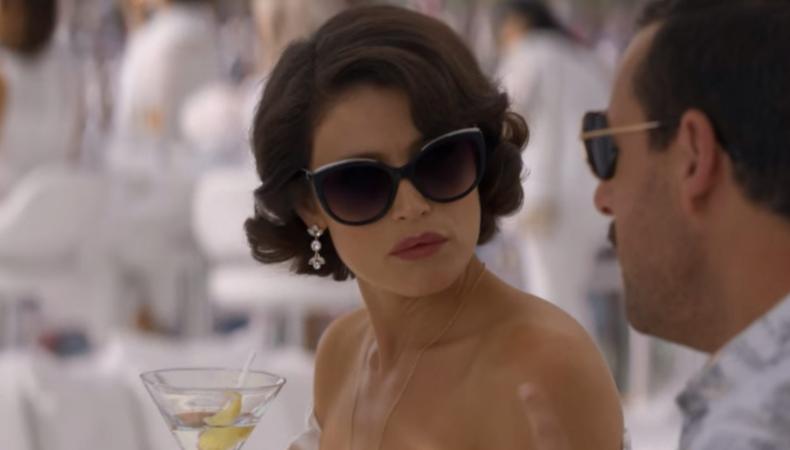 Greenlit means a project is officially a go, so all you have to do is follow these leads to stay up to date. You never know where you'll find an opportunity to land an audition!
Black Narcissus
Powell and Pressburger's glorious technicolour 1947 film Black Narcissus gets a BBC period drama update, with a three-part series shooting next month. Based on Rumer Godden's novel about jealousy and tension within a convent in the Himalayas, Gemma Arterton takes the lead role of Sister Clodagh, a new recruit to missionary work in early 20th century Nepal. Alessandro Nivola (Chimerica) takes on the role of Mr Dean, a land agent who Sister Clodagh begins to fall for. Also starring Diana Rigg and Jim Broadbent, the film shoots on location in Nepal and at Pinewood Studios from 7 October. Casting director Nina Gold is attached.
Father Brown 9
Period detective drama Father Brown begins shooting for a ninth series in 2020 just as series eight hits screens on BBC One. Featuring Mark Williams as the eponymous crime-solving priest, the series is loosely based on the short stories of G.K. Chesterton and co-stars Sorcha Cusack and Nancy Carroll. Regular casting directors who are likely to return for series nine include Julia Crampsie, John Cannon, and Liz Stoll.
Shakespeare & Hathaway: Private Investigators 4
Back in the 21 century comes a new instalment of Shakespeare & Hathaway – and before the daytime drama returns to screens for a third series, a fourth is in pre-production ahead of filming next year. Following a pair of private investigators in Warwickshire and starring Mark Benton and Jo Joyner, the series for BBC One begins filming on location from April 2020 for three months. Casting directors Julia Crampsie and John Cannon are likely to be attached and casting now.
RELATED:
For more from Backstage UK, check out the magazine.