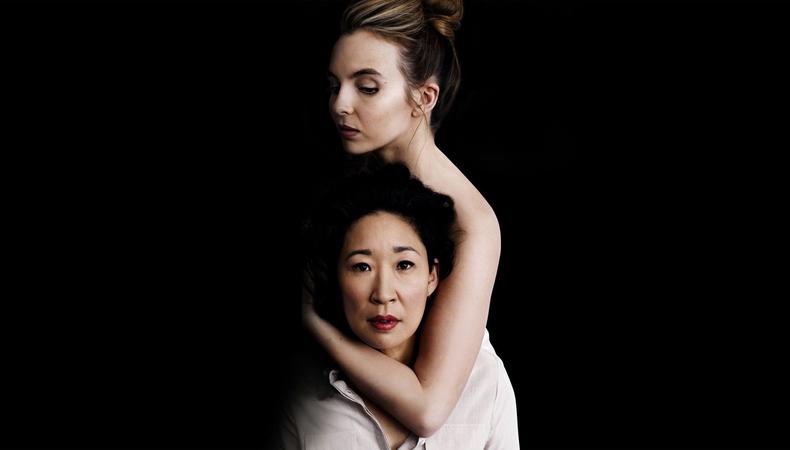 Welcome to Decoded, a series that deciphers different corners of the UK performance landscape. This week, Backstage examines a huge British cultural institution: the BBC. It's been around since 1922 and still going strong. We look at why that is and how you can get involved.
Don't Say: "Outdated Auntie Beeb should be pensioned off and let the digital whippersnappers Netflix and Amazon take over."
Do Say: "The BBC is a cultural powerhouse offering a huge and progressive force for good in the world. David Attenborough is worth the licence fee alone!"
What is it?
The British Broadcasting Corporation – otherwise known as the BBC, Auntie or the Beeb – is the UK's largest public service broadcaster, its biggest media employer and arguably its most important cultural organisation. With a mission to "inform, educate and entertain," its output covers television, film and online content ­– and over half of UK radio market share. Critics argue it's too big, too liberal and too patrician – hence the Auntie nickname.
If you've ever watched an episode of Doctor Who, Killing Eve, or listened to David Attenborough's hushed natural history tones then you've experienced the BBC in some way. If you're a Brit you'll have paid for it too, as the BBC's funding comes directly from the British public via the Licence Fee. And while the current Conservative government is threatening to turn the BBC into a subscription-only service, nothing is likely to happen until 2027 when it's up for review. So for now, if you have a TV in the UK you're legally obliged to cough up, so tough luck if you're not a fan of time travel, thrillers or monkeys.
Looking for your next TV role? Check out our UK castings
Why should I care?
The BBC is huge, employing over 20,000 people in the UK alone. That's a whole lot of productions that need actors, creatives and behind-the-scenes staff. In theory, its guaranteed income stream via the licence fee also means in a time of austerity and cuts, the BBC can Keep Calm and Carry On.
The Beeb's whole USP is to provide services the wider, more commercial market would not. That means taking chances on new work and nurturing new talent, which is excellent news if you're just starting out. Actors like Daniel Radcliffe, Felicity Jones and Daniel Kaluuya all got early breaks via the BBC ­– and they seemed to have done OK.
The BBC also supports the arts in other ways, like broadcasting theatre and key cultural events. Many of the creative opportunities in the UK come directly or indirectly from the BBC. Plus, it's good to remember that the BBC is a global brand with a track record of high quality, prestigious productions – so getting it on your CV looks good…
How do I get involved?
First stop should be the BBC website: there are tips for actors, writers and production staff at the beginning of their careers. The BBC Academy is a brilliant online resource that helps you deep-dive into what a career in TV might mean. Soundstart is BBC Radio Drama's acting initiative which runs workshops, CD auditions and various awards for new acting talent and is definitely worth checking out.
The BBC Writers Room is a great place to keep up to date with in-house opportunities of all kinds (and where the writers go, the actors follow…) Plus, BBC Three, the online network aimed at young people, is actively seeking out creative talent.
Also, consider this: those 20,000 BBC employees all have email addresses. A well-pitched email to the right person might not be a totally ridiculous idea – politeness runs deep in the Beeb's DNA. Remember: the BBC is a big beast of a broadcaster and constantly needs new talent – so get involved.
And if I want to get cast?
As we've established, the BBC is big so most British casting directors will have contacts in the Beeb. Casting Guild members Julia Crampsie, John Cannon and Derek Barnes are part of BBC Drama's in house casting team who are always after new talent for shows like Holby City and other long-running shows. Another CDG member Jo Buckingham has BBC comedy experience so might be a good first call if you're feeling funny.
What else do I need to know?
The BBC's audience is getting older. A new generation isn't tuning in the way they used to, turning instead to their well-funded global rivals like Netflix, Apple and Amazon. The 99-year-old corporation is trying to adapt to the new on-demand, streamed media landscape ­with initiatives like Britbox – but whether it'll succeed remains to be seen. And while the broadcaster has a knack of creating content that receives an 80% approval rating at home and shows like Line of Duty and Killing Eve that syndicate around the world, the current government seems determined to cut back the huge offering and the huge cultural weight the BBC currently enjoys, and to force it to compete in the subscription market. That said, the BBC is a vast well of screen and writing talent, and its position as an industry behemoth is unlikely to change any time soon.
More in our Decoded series: