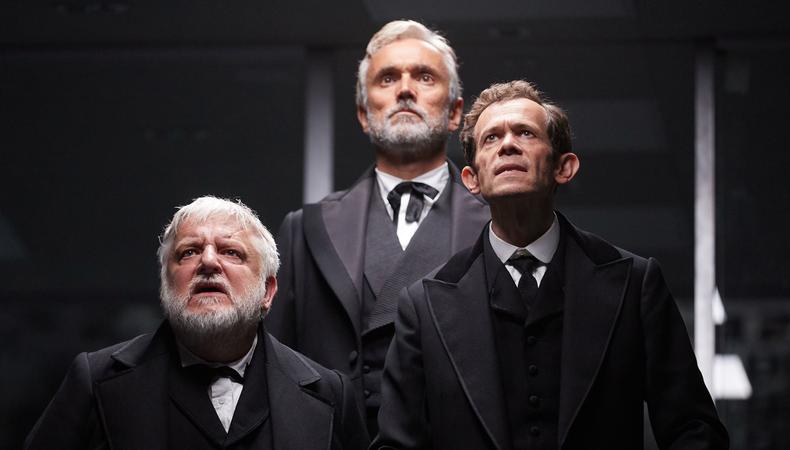 Summer is here people and that means feeling fabulous in the S-U-N… or as near as we get to the S-U-N in the UK. We have an events line-up to excite and inspire even the most grumpy of Londoners. So get out there and mingle!
Get inspired
Feted on both sides of the Atlantic, the National Theatre's production of The Lehman Trilogy traces the origins of one of America's most infamous financial institutions. Directed by Sam Mendes, the play stars Simon Russell Beale, Adam Godley, and Ben Miles, and on 7 June these three acting powerhouses will be at the Piccadilly Theatre to talk about the play and the challenge of taking on multiple roles. (£7)
READ: What is the National Theatre, and How Can I Get Involved?
Get in early and book now
Okay, so this is your first warning! On 21 June we'll be at the beautiful Royal Institution just off Piccadilly to take part in the brilliant BECTU Freelancers Fair. Workshops, career guidance, and networking galore – what more could you want! And did we mention that Backstage will be there in living, breathing, human form? (£13.31)
Get technical
This event might be filed under "a bit niche" but we're going with it. The 2019 ABTT Theatre Show on 5–6 June delves into the world behind the stage – we're talking stage managers, special FX, acoustics, lighting, plus future theatrical trends. If your interest in the stage stretches not only to performance but also to the nuts and bolts of how theatre actually happens, this may be for you! (Free)
Indulge in some textual healing
Taking over Camden's iconic Roundhouse for 19 days is the Last Word Festival. As a performer you'll know the importance of being comfortable with the text, so why not get up close and personal with the festival's varied offering of everything from poetry, podcasts, soundclashes, supper clubs, music, circus, and cabaret. It's all here waiting for you. (Assorted Prices)
READ: The Rise of Slam Poetry + How it Sharpens Improv
Two wheels, no clothes!
It's that time of the year again – time to free yourself from the tyranny of clothing, grab a bike and pedal! The annual World Naked Bike Ride hits London on 8 June, hoping to focus minds on pro-bike issues. Participants are reminded full nudity is optional but most cyclists go the full hog in this unfettered, unclothed celebration of the human body! Toot Toot! (Free)
from Backstage UK, check out the magazine.