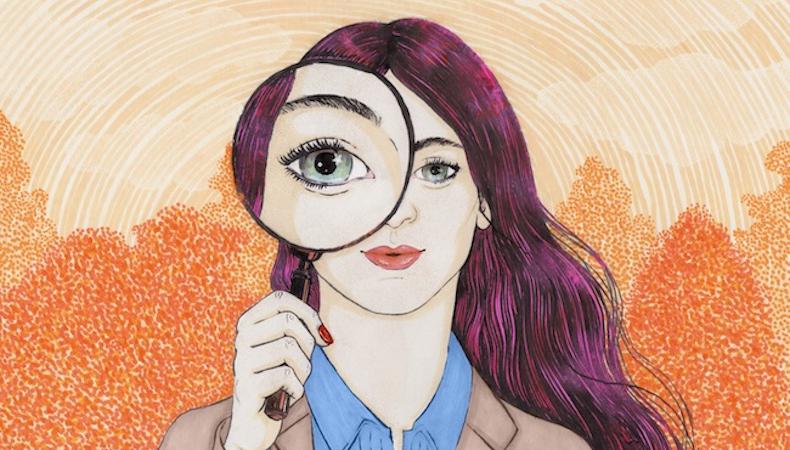 When "Natasha, Pierre and the Great Comet of 1812" hit the Great White Way, audiences immediately noticed three things about its ensemble: It was one of the most diverse on Broadway; many performers were singing, dancing, and playing an instrument; and every role required an almost superhuman amount of energy. It was an Artios Award–nominated effort from casting team Benton Whitley and Duncan Stewart, and it's indicative of what they're doing in theater with their casting company, Stewart/Whitley, today.
Where do you look for talent?
Duncan Stewart: We want to go the extra mile, turn over every rock, and find every talent that lies in all those places you wouldn't ordinarily look. We take that approach to every show we do, so you'll find us at places like those in the East Village where people act and sing their heart out and get coins tossed at them.

Benton Whitley: Our office is only a little more than six years old, so we don't have decades' worth of files. We're building our files and we're making new relationships. We need to cultivate our network and continue to bring new players to projects because we're always out looking for talent.
What is a common mistake actors make in your audition room?
DS: I want someone who surprises me. Make a choice, whether it's right or wrong, and have a point of view. If you're trying to guess what we're wanting, it's game over. BW: For me, the definition of talent is executing skills with confidence. I see incredibly talented people come in the room [who] lack confidence, which makes any audition unappealing. Confidence is magnetic and captivating. Figure out what it is that you have to offer and why you're sharing it.
How do you change your approach when casting different projects?
BW: For something like "Great Comet," there were so many types of skill sets in that show. It was a fun show to cast because everybody wasn't doing the same thing. We hired people with unique, vivid talents for all different reasons. When you reset an old story or revive a musical, there needs to be a reason to tell it and shed new light on it by bringing different types of genders, races, nationalities, and skills to it to make it much more universal. When we cast the "Pippin" revival, we went with gender-bending and found acrobats and performers off the beaten path, so it wasn't just restaging the original show.

DS: We've [also] been casting "Chicago" for 10 years, and we've wanted every nationality and race represented. We're not interested in telling dusty old stories that belong to yesteryear. We want to tell new stories that are current and have our casting reflect that across the board.
What don't actors realize about what you do?
DS: They think it's glamorous, but really it's a lot of diplomacy. We love it—but it's not glamorous. People also think we're gatekeepers, and I guess in a way we are, but more often I think CDs encourage talent and facilitate it; we don't hinder or suppress it. We get people into the room and we want to create an environment where people can do their best work.

BW: We're more [like] social workers and firefighters. People think I crush actors' dreams all day, but that's actually the opposite of what we're doing. We need there to be more viable options at the table and more successful and talented people to exist. Our job is just trying to get as many of the options to rise to the top as possible every day.
What was it like casting 24 actors making their Broadway debuts in 'Great Comet'?
BW: It was a little bit intentional. It feels really good to bring new players to the table. Often we see that the same people are being reused, and there are a lot more talented performers than there are roles, obviously. Rachel Chavkin and Dave Malloy both made their Broadway debuts as director and composer (respectively) as well with "Great Comet." It was the spirit of the show, so it just made sense and it was a joy.
DS: I think there is a reason there were so many debuts. It wasn't your standard Broadway performer who you'd seen time and time again, as great as they may be. It was new types, new looks, and new points of view.
What made you trust a Broadway rookie with the lead role of Natasha?
BW: I think not having a Broadway résumé worked to her advantage for the role of Natasha. Ultimately, the character is the definition of a musical theater ingénue, so having a girl who just feels so seasoned, set in her ways, and comfortable in every step and every move and thought wouldn't have the same freshness and innocence. An actress that brings themselves to the role and doesn't have tons of experience, but has natural charisma and hope in her, actually, is the role of Natasha and is so much more authentic. Denée Benton, who was just a year out of college and didn't have any in-town credits, came into the room and brought herself to the role, and that just seemed so much more the appropriate fit than hiring someone who's done a big role like ["Wicked"'s] Glinda. I always say we like to hire people, not actors. People are vulnerable and fresh and spontaneous and real. She came to the room and was Denée, a person. She wasn't trying to be Natasha, this ingénue from a 17th-century novel. She came in and said, unapologetically, this is me singing and saying these words. That is captivating. That's someone you can't take your eyes off of.
READ: Broadway's Denée Benton on Finding Your Keys to Success
How is casting for a project in the U.S. different from the U.K. and other international locales?
DS: Broadway is an international brand. It doesn't belong to just the U.S. Wherever I go, whether it's Australia, Canada, or the U.K., you see young performers who want a taste of Broadway. Because America does it so well and musical theater is an American art form, you see variances of all of it. You see a British version or an Australian version or a Canadian version. They want a taste of the real deal, the authentic. Sometimes you may see a lot of diamonds in the rough who just need to get a taste of American musical theater and work in the States. The passion and zeal are the same, but the way they go about it or their training might be slightly different.
What are some upcoming projects you're currently casting?
BW: We have "Hadestown," which opened in Canada first, written by Anais Mitchell. At New York Theatre Workshop, where it originally played, it was in a super small black box in the round, and now she has revised it to work on a proscenium stage and added in an ensemble for the first time, which didn't exist Off-Broadway. The idea is that it will come back to New York eventually in this new incarnation. We're doing "Other World," a new musical that celebrates disabilities and diversity. We have a relationship with the Los Angeles Philharmonic and we did Bernstein's "Mass," an almost completely classical piece at the Walt Disney Concert Hall. We have "As you Like It" and "Twelfth Night." We had a slew of Off-Broadway this year, too: "Stuffed," the Lisa Lampanelli play, and "A Clockwork Orange," the all-male play from London. We also have "August Rush," a musical we have been developing with John Doyle with actors playing musicians.
DS: We use the word diversity a lot, but it's not only about race. We do everything from Royal Caribbean and shows in Europe to Broadway, the Hollywood Bowl, the L.A. Philharmonic, and Carnegie Hall. We love diversity in projects. If it's interesting to us and we want to do it, we'll take it, no matter where it's located. No matter how big-budget or small-budget it is. If we're passionate about it, we will do it.
BW: It makes our lives not boring, and, honestly, that's the most important thing.
Check out Backstage's musicals audition listings!