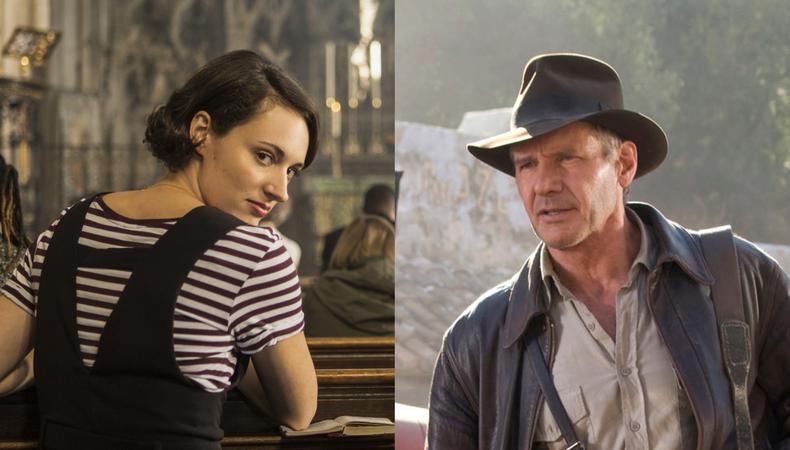 UK actors, crew, and creators – here's the lowdown on what's filming big and small across the country. Stay in the loop and be sure to check back every week for projects currently in production in the UK with Backstage's What's Filming reporting.
Indiana Jones 5
Indiana Jones is back and the American action-adventure hero has been getting his passport stamped across the UK with filming for the franchise's fifth instalment well underway.
Most recently, the film has been shooting in Glasgow City Centre and on Trongate's Parnie Street, according to Glasgow Live and The Scotsman, which both had photos of the very Americanised makeover. Additionally, the North Wales Chronicle shared set shots of an elaborate chase scene with Ford and Boyd Holbrook's body doubles on horseback. Co-star Phoebe Waller-Bridge was also spotted on set in after the film moved to Glasgow, styled in 1960s costuming.
Indiana Jones 5 will see Ford return to the titular role for the first time in over a decade, but fans are going to have to wait a little longer for his set photos and even a trailer. The actor sustained a shoulder injury on set during a fight scene back at the end of June and director James Mangold decided to continue filming without him while he underwent treatment. Filming for the as-of-now-untitled fifth instalment of the hit film series has been underway since early June and will be the first in the franchise since 2008's Indiana Jones And The Kingdom of the Crystal Skull. The film was actually announced all the way back in 2009 with various failed states of development until it finally got off the ground with Mangold's hiring in 2020.
Looking for your next film role? Check out our UK castings
In addition to Ford, Waller-Bridge, and Holbrook, the film stars the recently announced Antonio Banderas, Mads Mikkelsen, Thomas Kretschmann, Shaunette Renee Wilson, and Toby Jones. Indiana Jones 5 is set to bow on July 29, 2022, with filming expected through at least September as Ford recovers for three months from his injury. Nina Gold is the casting director.