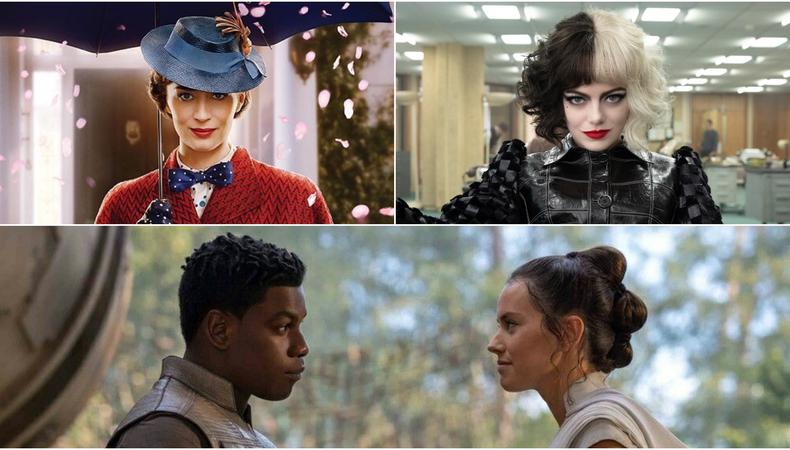 Want to audition for some of the biggest, most successful films and TV shows in the world? It's time to audition for Disney, the world's largest film powerhouse with a box office take nearly four times its closest rivals.
Huge franchises and brands like Marvel, Star Wars, 20th Century Fox, and Searchlight Pictures are all part of the Disney mega production family. If you're an actor or a filmmaker – especially in the UK, where Disney is investing heavily – it's time to sit up and take notice of the goliath that Mickey Mouse has become.
Disney makes its own shows and films as well as working with external production companies, so if you're after a role on a Disney shoot, you'll need to scout out what they're making at the moment and the casting directors (CDs) they're working with. Another angle is to research what actors who've auditioned for Disney say about their experience – how did they get cast, how did they prepare, and what is their top advice for getting cast?
Looking for your next TV role? Check out our UK castings
Being prepared is crucial because the UK is becoming one of Disney's most important global production hubs, and that means plenty of opportunities coming your way. In 2019, Disney signed a far-reaching 10-year deal with London's Pinewood Studios, leasing at least 20 stages and taking over most of their production capacity. Recently films such as Star Wars: The Rise of Skywalker, Maleficent: Mistress of Evil, and Mary Poppins Returns have all been shot at Pinewood, and Disney's UK slate is only going to get bigger.
The answer to that question might best be answered by saying what Disney does not make. The company is enormous, taking in film, TV, and many production companies that don't obviously seem to be part of Uncle Walt's empire. With the launch of their streamer, Disney +, the company is also making new television shows and saying yes to new commissions that might not seem very Disney-ish, but very much are.
As well as the big names such as Star Wars (yes – Lucas is a Disney company) and Marvel (yes, them too), Disney also invests in smaller, more independent fare through its Searchlight Pictures arm, among others. Armando Iannucci's period drama The Personal History of David Copperfield was a Disney/Searchlight co-production with Film 4. So, it's not all mice, stormtroopers, and superheroes.
Recently, Disney announced a new slate of UK originals for Disney +, and the line-up was impressive. BAFTA award-winning writer Sally Wainwright, along with BAFTA-winning producers Sally Woodward Gentle (Killing Eve, Sid Gentle Films), Faith Penhale (production company Lookout Point), and Stephen Garrett (production company Character 7) are among the talent whose series will be launched on Disney+.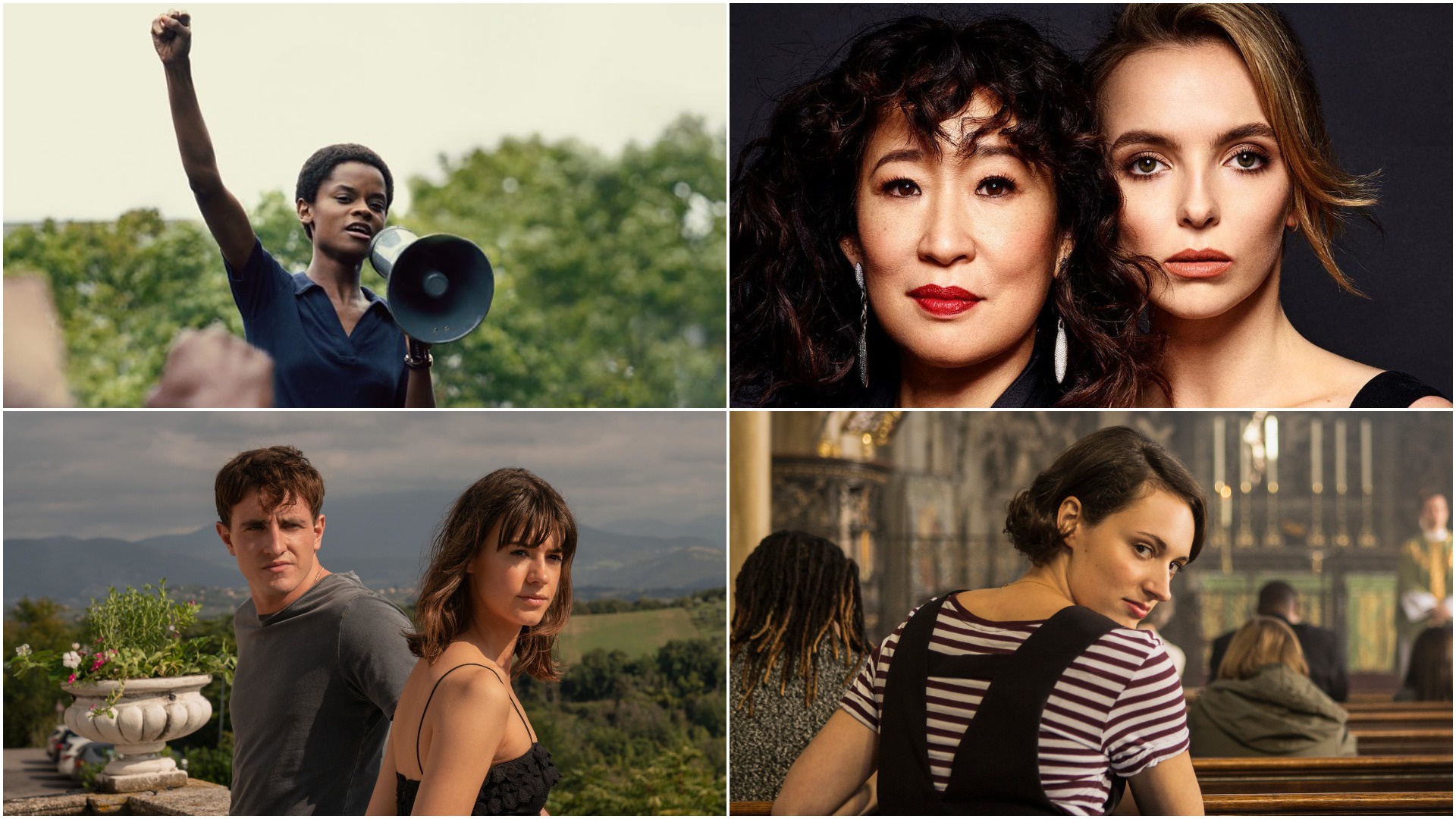 How to Audition for the BBC
And the company has demonstrated a commitment to backing new talent, with debut screenwriter Emma Moran bringing an innovative Star Original comedy to the streamer.
They are also investing in a range of genres. Sally Wainwright's new show for Disney, The Ballad of Renegade Nell, is a swashbuckling adventure series set in the 18th century about a female highway robber. Culprits, from J Blakeson (I Care a Lot, The Disappearance of Alice Creed) is a dark heist thriller, and Extraordinary is described as a comic celebration of just being ordinary when you live in a world where everyone is a superhero.
Add to all that other UK-based productions such as the forthcoming Avatar films, the new Indiana Jones movie, Tom Hanks' new Pinocchio film, the Willow TV adaptation starring Warwick Davis, and the array of big-budget West End musicals that Disney are also producing, then you can see why knowing about this entertainment giant's UK output makes sense.
The best way is to keep an eye on the industry in order to see which films or shows have been greenlit and are coming into production over the next six or so months. If you've got an agent, great – they should be across opportunities, but if not then you can do this yourself.
Do your research and keep an eye on Backstage – especially our weekly Greenlit UK series, which announces major upcoming productions, including Disney. We usually announce who is casting what, and we carry plenty of interviews with casting directors for Disney productions, sharing their advice on how to approach them and get on their radar.
Once you've found out who the casting director on an upcoming show is, the next step is to email them. But before you do, make sure you've got the basics covered. That means up-to-date headshots ready for sending, brushing up on your self-tape techniques, and updating your CV and showreel, if you have one. Then you're ready to dive in.
Lauren Evans, casting director (CD) on Disney's forthcoming Willow TV series, being shot in Wales, offered her advice to Backstage readers about how to get in touch: "You don't need to write a covering letter with an email. Just be brief, clear, concise. Something like: 'This is my name, this is where I'm from, and this is what I'd like to show you, please do keep me in mind.' I think when your email starts to become a life story, then it's all a bit much."
Fellow CDs agree. The general consensus is to keep it short and to the point, and don't be a windbag – but equally, don't undersell yourself. Be polite and be direct – casting directors will appreciate it.
The best way to approach your Disney audition is to listen to the advice of casting directors who've worked on Disney Productions, and plenty of them have shared their advice with Backstage.
Frequent Disney collaborator Lucy Bevan, CD for Cruella – which was shot in the UK – shares with Backstage this key advice for every actor: "Always do the prep. Know the material, and be ready to take notes and make adjustments. It's hard to do that if you're not prepared."
She says she's always looking for certain attributes: "Enthusiasm, hardworking, decent, and talented, of course! Always willing to have a go at something different." She also argues that if the part isn't for you, don't give up mid-audition, as CDs always have other projects on the go that may suit you more.
Casting director Lauren Evans has this advice for actors: "Relax! The process is so much more enjoyable and successful if you don't place too much pressure on yourself and the situation. We are here to help and facilitate a good audition, so work with us."
Evans is also keen that actors show the director and CD their personality: "First, be yourself. Talk about things other than 'industry talk.' I'm very keen to hear about people's cats and wacky families. It's nice to get a glimpse of the person who will turn up to set, should they get the part. Prepare well. Read the entire scene, not just your lines.
"The stage directions are often there to help your performance. If something in the scene confuses you, ask questions. We're more than happy to help where possible. I've often encouraged young actors to tape themselves at home so they can watch their performance. They need to develop an understanding of what works onscreen and adapt their style of delivery."
Top US Disney casting directors Judy Taylor and Julia Ashton, who have recently been casting the reboot of High School Musical, shared their thoughts on the casting process: "We approach casting for Disney Channel [and] Disney+ series and movies similarly. The goal is always to find actors who bring those characters on the page to life in the best fashion. It's changed a lot from when I started in the '70s, where we looked in New York, Los Angeles, maybe Chicago, and maybe London. Now, it's truly global casting. People can send tapes from anywhere and everywhere. Then it's putting those puzzle pieces together and making sure that you're serving each role in the best possible way."
Leading UK CD Nina Gold, who has just cast Disney's Star Wars spin-off Andor, tells Backstage the one piece of advice she always gives actors: "Only become an actor if you absolutely have, to because it's pretty difficult to do. You have to get ready to put up with a lot. There must be incredible highs, but also lots of disappointments and rejections and learning to accept that is part of the whole of the job."
Gold was the CD that spotted the talents of John Boyega and Daisy Ridley early on. She spoke to Harper's Bazaar about finding Daisy Ridley for Star Wars: "I remember when Daisy first walked through the door. She'd taken the precaution of wearing her hair in two buns on either side of her head like Princess Leia. We fell in love with her straight away."
She added: "We couldn't get her out of our heads. It was her energy, she just had something. We then realised that we'd auditioned her on the feisty parts, but could she do the deep, troubled emotions? We asked her to perform the moment when Kylo Ren is trying to get the thoughts out of her mind and she had me crying my eyes out. It was the perfect fit."
Many top actors have spoken to Backstage about working with Disney, auditioning, and how they got that career-defining role. Here's some of their advice.
Max Minghella, star of The Handmaid's Tale (yes – another Disney offshoot is Hulu) says preparation is key to a successful audition. He tells Backstage: "I'm very bad at remembering lines, so I normally make sure I know the lines. And make a choice. I think the more prepared you are, the more you can relax in the room, and acting is so much about being present and listening. So, I think the more that you can allow yourself to be open in the space, the better off you're going to be."
He adds: "What I always say to myself, and what I would say to anybody else, is: Enjoy the process. Treat it as an acting class for yourself. Imagine that you've been asked to prep a scene for your weekly class and enjoy it and don't go into it with any expectation. The most useful thing about auditioning is the practice."
Ellen Pompeo (Grey's Anatomy is made by ABC, another Disney offshoot) reveals to Backstage how she prepares for auditions: "Sit with [the script] and think and try to connect in some way to the character or the story that you're telling."
One star who knows about auditions is British actor Tom Holland, otherwise known as Spiderman. He tells Backstage: "I have this little cheat that I used to do where I would get something really wrong in the first take in the room, so that the casting director would be like, 'You should try and do it a little bit more like this.' And then I would do it how I'd actually planned on doing it, and it would show them that I was really good at taking direction. That's a little trick that I used to do, just to kind of show people that I was malleable and able to work with others."
Ultimately, just as in many Disney movies, you have to be the hero in your own story. John Boyega, whose breakthrough role was as Finn in Star Wars: The Force Awakens had this to say to Backstage: "The worst thing actors can do is listen to John Boyega, and go: 'I'm gonna walk in these footsteps.' In other words, create your own route and persona from the start.
That said, Boyega also offers this advice: "You've got to be a sponge. In terms of acting, a great foundation is always information. If your foundation is wack and rocky and muddy and you're trying to build a five-star hotel, forget it. Go back. Dig deeper."