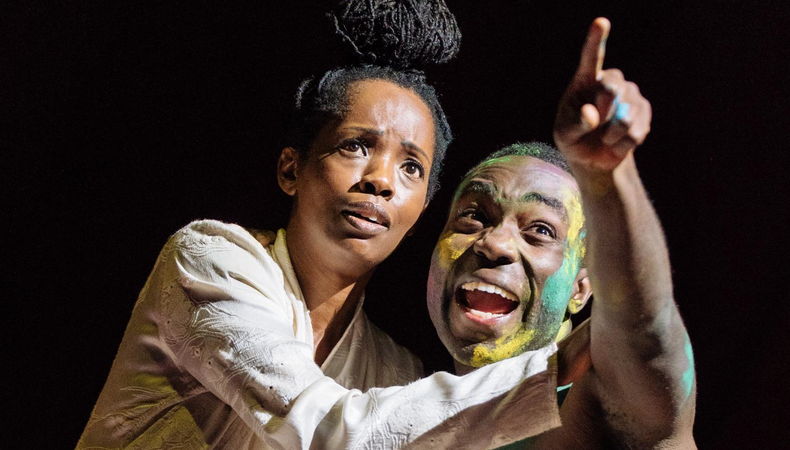 The Royal Shakespeare Company (RSC) announced yesterday that it is ending its partnership with oil giant BP following growing criticism levelled at fossil fuel companies' involvement in the arts.
Against a febrile summer of environmental protests around the globe (and today's Extinction Rebellion attack on the Treasury), protesters are moving to call time on the symbiotic relationship between energy companies seeking to burnish their image, and cash-strapped arts organisations seeking sponsorship.
BP has subsidised the RSC's £5 ticket scheme for 16 to 25-year-olds since 2013, and growing unease with the deal received a publicity boost with actor Sir Mark Rylance's resignation as RSC associate artist earlier this year.
But the decisive moment appears to have been last week's threat from school students to boycott the theatre company, in which they said: "If we, as young people, wish to see an affordable play at your theatre we have to help to promote a company that is actively destroying our futures by wrecking the climate."
Describing the severing of links as a "difficult decision," RSC said in a statement: "Amidst the climate emergency, which we recognise, young people are now saying clearly to us that the BP sponsorship is putting a barrier between them and their wish to engage with the RSC. We cannot ignore that message."
READ: Why You Should Care About the Royal Shakespeare Company
BP responded: "We're disappointed and dismayed that the RSC has decided to end our partnership early." They added: "We recognize the world is on an unsustainable path and needs to transition rapidly to net-zero in the coming decades. The debate centres around how to deliver this whilst meeting the world's growing energy demands."
At the time of his resignation from the RSC, Oscar-winning Rylance said: "I feel I must resign as I do not wish to be associated with BP any more than I would with an arms dealer, a tobacco salesman or anyone who wilfully destroys the lives of others alive and unborn."
What's the impact on actors?
The open letter that conveyed the threat to boycott pointed out that BP provides less than 0.5% of the RSC's income. While that may be simplistic accounting, it is unlikely to have grave long-term effects on the RSC. And most will agree that an industry with the visibility of acting should be at the forefront of positive change.
Yet the marking of energy companies as "toxic investors" will not be without repercussions. While Sir Mark Rylance is likely to be secure whatever happens, creatives at an earlier stage of their careers might not. BP is one of the most generous benefactors of the arts in the UK: as well as funding 80,000 tickets for young people to visit RSC's productions, BP also sponsors the Royal Opera House, the British Museum, and the National Portrait Gallery. And this is at a time when sponsorship is greatly needed. Arts Council England – the main UK government arts funding body ­– has suffered budget cuts over the past few years, and alternative funding is not always forthcoming.
However, many would say that this is exactly the kind of pressure that will force energy companies to re-examine their priorities. And actors can console themselves that the UK's screen industry is still enjoying a boom that shows no sign of abating.
More for UK actors? Read the Backstage magazine.