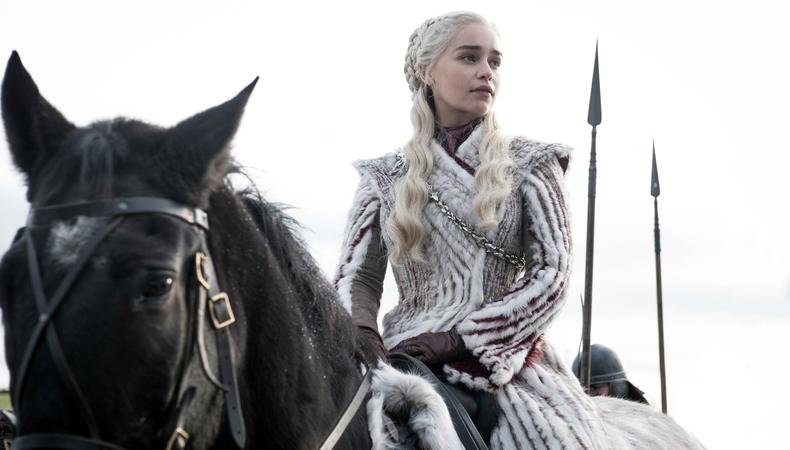 Developments in the business of acting are not always front-of-mind for time-pressed creatives, yet can have a major impact on how their careers develop. That's why we've created The Business, a series to help UK actors and performers stay updated on the key stories that will affect the nuts and bolts of their professional lives. This week, the screen content boom means opportunities abound, drama schools are creating a virtual conservatoire, it's high time to check your payslips, and more business news.
Global screen content boom means 'unprecedented opportunities for actors'
While the boom in UK screen production has seen vast global investment and left Netflix searching for studios, the era is also opening doors for actors. In a report on the rush to train up a range of above and below-the-line film professionals from location managers to accountants, Screen International notes that the UK is adapting to the demands of "more and more film, TV and web drama" with some ambitious and creative solutions to meet the skills shortage, including retraining ex-military personnel.
One institution leading the charge and taking advantage of the "unprecedented opportunities...opening up for actors" through the boom in production is London's MetFilm School. While the majority of UK drama school and conservatoire training focuses on stage skills, the Ealing-based MetFilm School is launching a two-year Screen Acting BA to complement their technical courses. According to Screen, the school cited "Netflix, Amazon and the burgeoning digital games industry" when it launched the "industry-focused" course.
RELATED:
New National Minimum Wage comes into effect
The National Minimum Wage (NMW) rise came into force on 1 April, with workers aged 25 and above entitled to at least £8.21 an hour. Equity's Charlotte Bence urged members via Twitter to "check payslips and contracts to see what's what" and to contact the union for advice if in doubt. All performers entitled to the NMW should be paid the new rates from 1 April onwards, with the rise seeing workers aged 21–24 now entitled to at least £7.70 an hour and those aged 18–20 at least £6.15 an hour.
Drama schools join forces on 'Virtual Conservatoire'
Six top drama schools are joining forces on a "Virtual Conservatoire," a pioneering digital project to "push the boundaries of performing arts training." RADA, LAMDA and Bristol Old Vic are among the institutions signed up to a four-year project to enable real-time collaboration between student actors, turning drama schools into "state of the art digital spaces" and creating productions that put live streaming centre stage.
The project says the result is a "new template" for conservatoire training, offering digitally enabled teaching and the "ability to create live performance art across different locations." Students from across the country hosted a series of scratch nights to develop work, with the final production co-created with immersive company Raucous. Read more here.
Producers head to Spain in preparation for Brexit
Theatre production company Selladoor are opening a Spanish office to prepare for the fallout of Brexit. The London-based company, whose musicals include 9 to 5, Amelie and Flashdance, is also hoping that an office in Madrid will become a hub for European touring and new Spanish-language productions.
Selladoor's CEO David Hutchinson told the Stage: "We have to protect our ability to efficiently and smoothly manage the exchange of productions between the UK and Europe among all this political uncertainty." Voicing concern over Brexit's logistical impact, Phillip Rowntree, the company's CFO, added: "We do not know how long we're going to be held at various border posts…when you have time-sensitive trips and you're having to deal with these sorts of travel issues, import-export issues, it really puts people off wanting to work with you."
READ: Is the UK Film + TV Industry Brexit-Proof?
Support line sees 2,000 calls in its first year
The Film and TV Support Line, launched to assist UK industry professionals, has been contacted more than 2,000 times in its first year of operation, with half of all callers discussing financial concerns. The 24-hour confidential phone, chat and email initiative has also handed out £1.35m in financial aid and talent development. Read some success stories here.
For more from Backstage UK, check out the magazine.