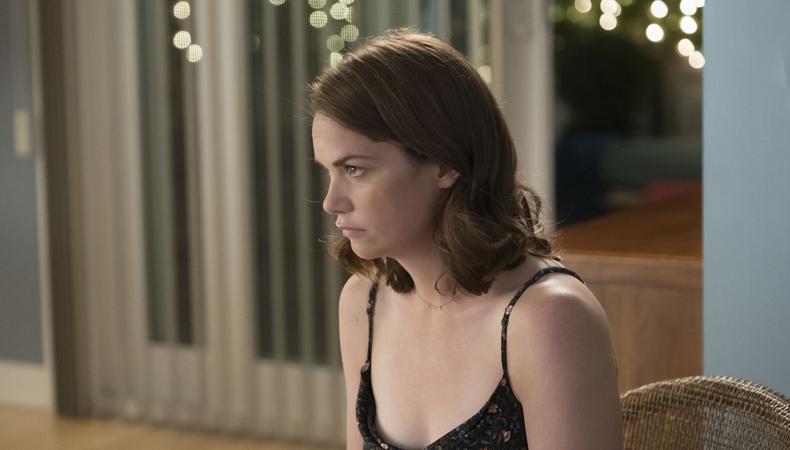 Hello, and welcome back to Week in Review, our roundup of industry-wide news. From stage to screens big and small, we've got you covered. It's everything you need to know and all you can't afford to miss.
Ruth Wilson left drama because of frequent sex scenes
The Hollywood Reporter (THR) has broken allegations that Ruth Wilson left hit US show The Affair because of the frequency of sex scenes and a "very toxic work environment." The revelations about Wilson, who won a Golden Globe for her role in The Affair alongside Dominic Wilson, comes just weeks after Game of Thrones star Emilia Clarke revealed she was pressured to perform nude scenes in the HBO fantasy series.
According to testimonies from those who worked on The Affair, Wilson made a rushed departure from the drama at the end of Season 4 due to the frequency and nature of the sex scenes as well as bad blood with creator Sarah Treem. After leaving in 2018, Wilson claimed she was "not allowed" to divulge the reasons behind her departure, with many guessing it was down to pay disparity with co-star Dominic West. In a New York Times article later that same year, Wilson confirmed leaving the show "isn't about pay parity... but I'm really not allowed to talk about it," hinting at a non-disclosure agreement of the type Harvey Weinstein used to silence alleged harassment victims.
According to sources from The Affair crew, Wilson repeatedly pushed back on filming certain intimate and nude scenes, including a storyline that involved sexual assault. Showrunner Sarah Treem is alleged to have pressured the actor to perform nude and created a "toxic" environment on set. THR says: "Sources, many of whom declined to speak on the record, say Wilson was often asked to be unclothed in scenes where there seemed to be no clear creative rationale for the nudity other than for it to be 'titillating.'" Treem denies the allegations and Wilson is yet to comment.
'Disastrous' Cats earns zero stars
The big-screen version of Cats has been labelled a disaster on a par with Labour's results in last week's general election and given zero stars in The Telegraph. Tom Hooper's adaptation of Andrew Lloyd Webber's musical (in itself a staging of TS Eliot's poems) sees a gang of felines looking to get into heaven. Although things haven't looked good since the first trailer, the release has been universally panned by reviewers, with the Guardian's Peter Bradshaw even taking to prose to bemoan the queasy CGI visuals and poor story. While comparing the scale of disaster with 2019 election, Prospect reviewer Caspar Salmon said that despite the raft of stars, Cats "still finds the time to be boring." Little White Lies reviewer Hannah Woodhead said the film showed the industry that "not every stage show needs to be adapted into a film."
British indie film beating heavyweights for nominations
Small-budget British film The Souvenir has beaten Netflix's contender The Irishman for nominations at the Critics' Circle film awards. The loosely autobiographical film from director-writer Joanna Hogg stars Honor Swinton Byrne, Tom Burke, and Tilda Swinton and tells the story of a film student and her relationship to a complicated and untrustworthy older man. The Souvenir leads nominations in the Critics' Circle film awards, held in January 2020, with nominations in seven categories. Martin Scorsese's The Irishman and Sam Mendes' war epic 1917 follow with six nominations apiece, including for both directors.
Breakout star Florence Pugh has four nominations, including best actress for Fighting With My Family, Midsommar and Greta Gerwig's adaptation of Little Women. Read more here.
READ: 10 Film Schools in the UK You Need to Know
Theatre award named after veteran critic
Former chief theatre critic Michael Billington will have a top theatre award named after him as he steps down from his role at the Guardian this month. The Critics' Circle Theatre Awards this week announced it will name an award in his honour at the next ceremony in February 2020. Billington will lend his name to the best play award, last year scooped by Mathew Lopez's epic The Inheritance. The veteran critic is stepping down after 48 years leading the Guardian's stage coverage, having attended more than 10,000 opening nights, but will continue writing for the paper. Arifa Akbar takes over as chief theatre critic for The Guardian in the new year. Read more here.
Screen production news
Lily James is to star in The Pursuit of Love, the BBC miniseries adapted from the novels of Nancy Mitford by actor-writer Emily Mortimer. The story comes from the first book in a trilogy about an upper-class family between the first and second world war and follows the travails of the Radlett family and their beautiful but rebellious daughter Linda, played by James. The Mamma Mia! actor is to have a strong 2020 as she leads in Rebecca, Ben Wheatley's film of Daphne du Maurier's classic Gothic novel, and will appear alongside Carey Mulligan and Ralph Fiennes in The Dig. Filming for The Pursuit of Love starts in spring 2020 on location in Bath and Bristol, with further casting to be announced.
READ: These 5 Feature Films Are Casting Right Now in the UK
Stage production news
The immersive adaptation of The Wolf of Wall Street is to close just six weeks after its official opening night. The production was meant to open in August but has been beset with issues throughout its extended preview period. After opening on 28 November, it was poorly reviewed and there were reports the script was "in flux". Although the company's immersive production of The Great Gatsby now holds the record for the UK's longest-running immersive production, The Wolf of Wall Street is the second ambitious interactive production to shut down this year after zombie experience Variant 31 closed in November, citing technical issues.
More for UK actors? Check out the magazine.