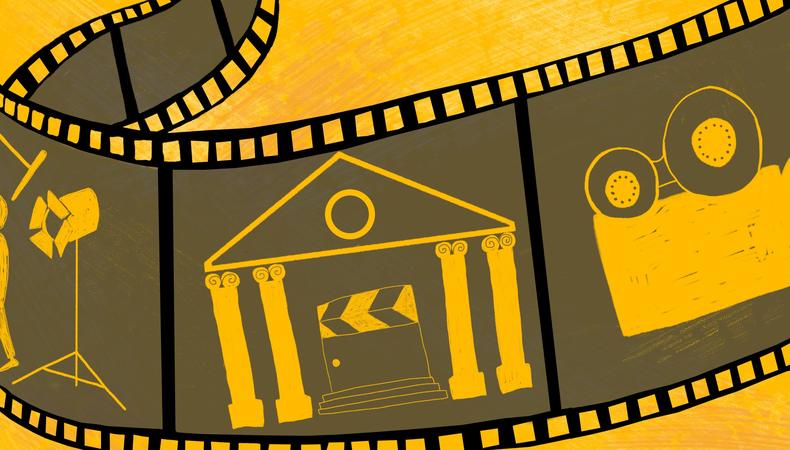 So you've got your heart set on going to one of the UK's top film schools; but as all industry practitioners know, it's a profession that involves your head as well as your heart. That means thinking things through: Can I afford it? What schools did my favorite filmmakers attend? What's the success rate when it comes to getting a job after graduation? Do I want to be near home to cut costs, or do I want to be where the action is?
It's important to consider all the options, not just look at the schools' flashy prospectuses. Look into which prominent filmmakers are alums of the college or university you're considering; are you interested in a career that's similar to theirs? Study the projects students have made; are you impressed? Is it the kind of place where you'll feel happy and supported? Film school friends are good contacts to have in the future, so it's important to find your tribe.
Filmmaking isn't an easy career; but for many people, it feels like the only possible choice. If that describes you and you decide that you want a formal education in the craft, here's a rundown of some of the very best film schools the UK has to offer, plus answers to your most pressing questions.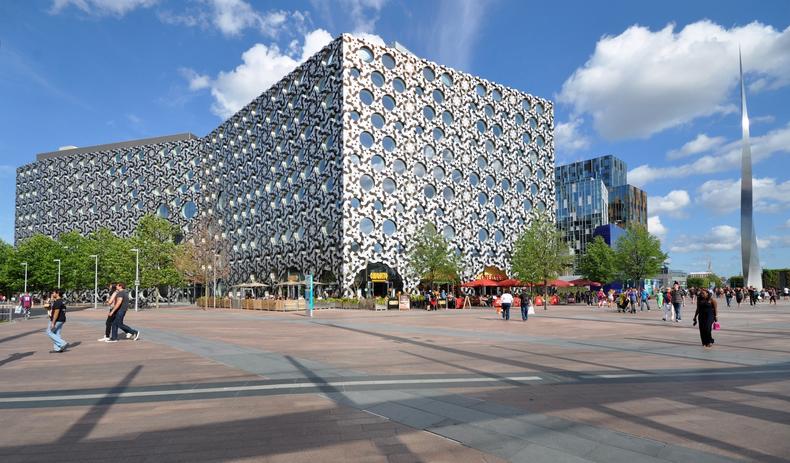 Ron Ellis/Shutterstock
Do I need to move to the capital for film school? London is an expensive place to live, but it's also where most of the nation's industry is based; major film studios like Pinewood and Shepperton are located just outside the city. So a university in or near London might be worth the extra cost if—and it's a big if—you can afford it.
London Film Academy
This relatively new kid on the block opened its doors in 2001. Operating out of a former Methodist church in Fulham, West London, the London Film Academy was founded and is entirely run by women. It offers MA, BA, and diploma courses in filmmaking; an MA in screenwriting; and assorted short courses and vocational add-ons.
LFA's facilities may be a little less impressive than its competitors, but the school does have two studios, an editing floor, and a cinema. The college promises that students will receive "hands-on experience in an environment that emulates the realities of the industry" led by professionals.
One important statistic that LFA advertises is that 95% of its graduates go on to work in the industry within three months of completing their degree. It costs £42,000 for the full BA fee and £20,500 for the full MA fee for both domestic and international students.
London Film School
Located slap-bang in the middle of Covent Garden, LFS couldn't be more centrally situated. Founded in 1956, the school offers a variety of postgraduate degrees, a Ph.D. program, and shorter professional development courses. LFS has a good reputation internationally, with students' work regularly screening at film festivals across the world. The college's population is overwhelmingly international, with many students coming from countries outside the UK.
Notable alums include BAFTA winner Duncan Jones ("Moon," "Mute"), Oscar nominees Mike Leigh ("Happy-Go-Lucky," "Peterloo") and Michael Mann ("The Aviator," "The Insider"), and producer Iain Smith ("Children of Men," "Mad Max: Fury Road").
LFS' MA in filmmaking allows students to gain valuable experience in all sorts of departments rather than specialising in just one area. The school produces hundreds of movies every year and likes its students to feel that they are part of a "working unit," contributing to their peers' films as well as their own. Fees are steep—the two-year MA in Filmmaking costs £65,438 for both British and international students.
Met Film School
The home base of the Met Film School is the fully operational Ealing Studios—the oldest film studio in the world—located at the end of the Central Line. That means students learn in a professional environment and have access to top-notch facilities and equipment. Ealing is where projects including "The Ladykillers," "Notting Hill," "Downton Abbey," and "The Theory of Everything" were filmed, all the way back to 1949's "Kind Hearts and Coronets." The Met also has its own working production company that has produced many highly regarded films.
The school offers an enviable selection of courses, including acting for camera, editing, cinematography, postproduction, screenwriting, and producing. Programs can range in length from a few days to three years for a BA in practical filmmaking. The school also offers MA courses.
In 2019, the Met introduced its two-year BA in screen acting. The course promises to teach students about story, script, character, performance, acting techniques, behind-the-camera work, and the ins and outs of the business, as well as specialised skills including automated dialogue replacement, voiceover, motion capture, and onscreen combat.
The Met's alumni roster isn't as star-studded as some other schools on this list, since it's only 20 years old; but despite being a newcomer, the Met prides itself on being a "bridge to [the] industry." A BA program costs £27,750 for domestic students and £42,750 for international students; an MA program costs £24,500 for domestic students and £26,500 for international students.
Ravensbourne University
Based in Greenwich, Ravensbourne offers BAs in digital film production, digital TV production, editing, and postproduction. Thanks to the university's ties to the industry, students often start working on professional shoots within their first year.
Ravensbourne seeks to provide pupils with "a practical understanding of the entire film production spectrum," with a goal of graduating professionals who leave ready for the real world in fields like VFX, marketing, and commercials.
To apply, you need to submit a portfolio showcasing your work and meet the school's academic requirements. Ravensbourne also likes applicants to have a background in—or at least an interest in—art, design, or another creative field. You can see one of the school's final-year show reels here. Tuition costs £9,250 per year for British students and £16,500 if you're international.
The Screen School at Goldsmiths, University of London
Based in New Cross, Goldsmiths has a solid academic reputation within the University of London family. The Screen School has its own aspirations, challenging bigger rivals to find the very best. Calling itself a "next-generation film school," the program aims to produce students who are prepared to work in the filmmaking industry as it is today, rather than 20 years ago. That means the college focuses on a wide variety of media types, including web dramas and video games.
The Screen School operates out of a purpose-built facility within the university's Department of Media, Communications, and Cultural Studies, with a focus on the production side of the medium. Students have six paths to choose from within the school's one-year masters program in filmmaking: cinematography, directing fiction, editing, producing, sound recording (with postproduction and design), and screen documentary. The Screen School regularly hosts talks with veteran filmmakers like Danny Boyle, Asif Kapadia, Stephen Frears, Sally Potter, and Alan Parker. Fees are £14,000 for UK students and £26,840 for international students.
University of Westminster
Before you go buying a Soho penthouse so you can walk to your WC1 film school lessons, know this: The University of Westminster's movie and TV faculty is actually based in Harrow, which is in Zone 5. However, that means there's more space for facilities, including two soundstages, a set construction workshop, a TV studio, editing rooms, and a mastering suite.
Westminster focuses on film and TV production, offering a three-year BA in film that the university's website describes as "one of the best-known film courses in the world." The program emphasises group work while focusing equally on the academic and vocational sides of the degree. In their third year, students get the chance to work in a professional setting.
Other BA courses that Westminster offers include animation, contemporary media practice, and television production. Famous alumni include Kapadia, cinematographer Seamus McGarvey ("Atonement," "We Need to Talk About Kevin"), and screenwriter Neal Purvis ("Skyfall"). The program costs £9,250 per year for UK residents and £14,800 for international students.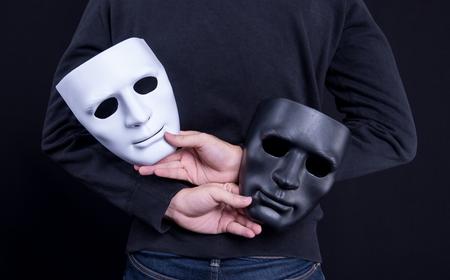 The Top Acting Coaches in London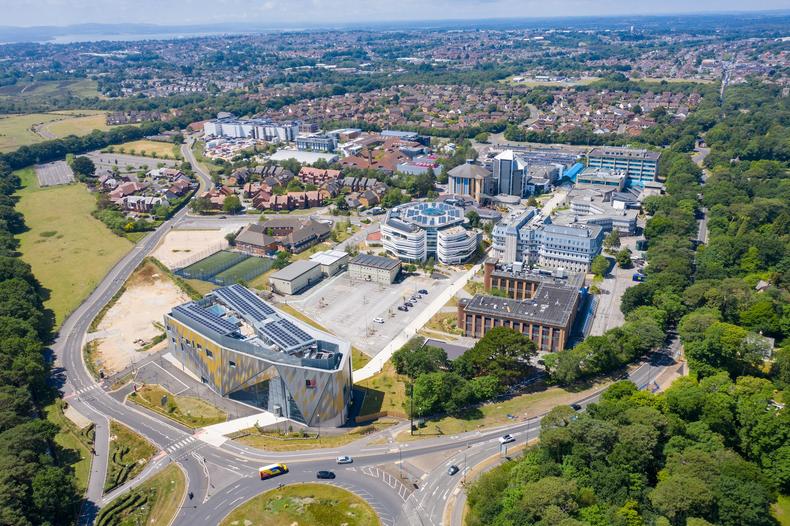 LD Media UK/Shutterstock
Bournemouth Film School at Arts University Bournemouth (Poole)
If you consider Poole to be a sleepy seaside town occupied by pensioners, think again; it's also a coastal hub for creativity and home to AUB. Established 60 years ago, Bournemouth Film School is the UK's largest outside London. It has a great reputation, and it's easy to see why: The college offers nine main programmes, among them acting, film production, VFX, costume and performance design, and makeup.
The three-year acting BA introduces students to the fundamentals, and the MA in film practice offers "the chance to develop your independent practice, specialist prowess, and creative potential within a unique filmmaking culture." Fees start at £9,250 a year for students from the UK and £17,950 for international students.
The sheer range of courses the school offers means that students get the chance to form their own production teams with their classmates. Oscar-winning screenwriter Simon Beaufoy ("Slumdog Millionaire," "The Full Monty") and filmmaker Edgar Wright ("Shaun of the Dead," "The World's End") both got their start here.
National Film and Television School (Beaconsfield)
Situated about 30 miles outside of London, the National Film and Television School is one of the big beasts in the UK, offering more than 30 masters and certification courses. Students learn the craft from industry professionals in a facility complete with dubbing theatres, editing suites, and three cinemas.
Alumni include Oscar winners Nick Park ("Wallace & Gromit: The Curse of the Were-Rabbit") and legendary cinematographer Roger Deakins ("1917," "No Country for Old Men"), plus luminaries like Lynne Ramsay ("You Were Never Really Here") and David Yates, who directed many of the "Harry Potter" films. The school also regularly attracts top names such as Academy Award nominee Christopher Nolan ("Tenet," "Inception") to teach master classes. In 2018, NFTS named filmmaker Alex Garland ("Annihilation," "Ex Machina") as its first associate director.
In 2022, the Hollywood Reporter included NFTS on its list of top international film schools; and the college likes to boast that it's earned more Oscar nominations for student projects than any other film school outside of the U.S.
Those accolades are not to be sniffed at; so unsurprisingly, NFTS isn't easy to get into. For a shot at admission, students are generally required to do an interview, provide a show reel, and attend weeklong workshops. And it isn't cheap—MA courses cost around £14,800 a year for UK students and £26,000 if you're from overseas. But if prestige matters to you, then NFTS is definitely worth saving up for.
Northern Film School at Leeds Beckett University (Leeds)
The Northern Film School is based out of the impressive Electric Press building in Leeds' Millennium Square, and its alumni have won BAFTAs and Oscars. What's more, Leeds is a lot cheaper to live in than London—and it's rapidly becoming a hub for TV and film production in the North.
The NFS has multiple studios, facilities, and labs that give students space to build substantial film sets. There's also a dedicated animation studio, editing suites, and access to top camera equipment from brands like Arri and Aaton. The school offers BA, MA, and Ph.D. programs in filmmaking, and it focuses on the practical as well as the academic. Fees are £9,250 per year for UK students and £14,000 for international students.
The Screen and Film School (Brighton)
Another seaside-based institution is the Screen and Film School, which, alongside the draw of Brighton's nightlife, is only about an hour away from London. The city is home to important industry events such as Cinecity, the Brighton Festival, Brighton Fringe, and the Great Escape, so networking opportunities are plentiful.
The school offers a range of short and long courses, including a BA in film production. Students are encouraged to pick a specialty in their second year. The college aims for its alums to leave with knowledge, contacts, and a professional show reel to send to future employers. Costs range from a one-time £360 fee for an introduction to filmmaking class to £10,950 for UK students or £16,450 for international students for an MA in screen and film production.
For more from Backstage UK, check out the magazine.