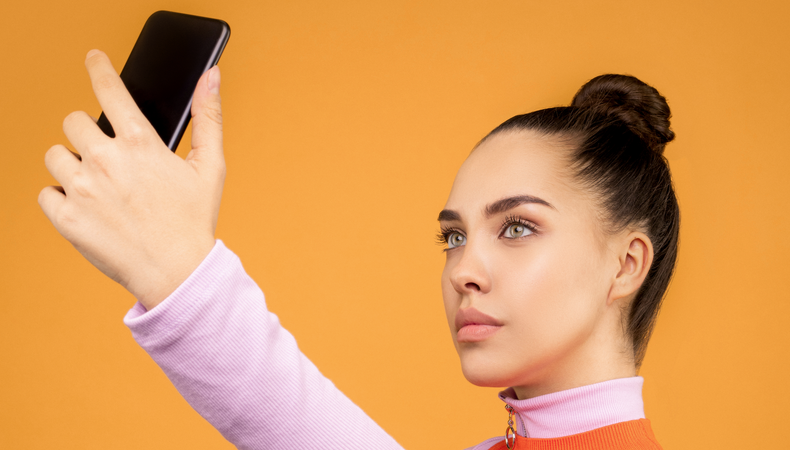 It's a tough time for actors right now, but The Slate – Backstage's live series of classes, seminars, and digital exercises – will help turn time on your hands to your advantage.
There are a lot of great takeaways from our recent Q&A with one of the titans of UK casting, Manuel Puro. The creator of The Acting Habit and the 21 Day Acting Challenge spoke about why he wanted to help actors find their way to the audition room, honing self-tapes without spending a fortune on kit, and why he believes self-tapes are more important than reels.
Why he was an early adopter of self-tapes
"I live in the country – that's one of the reasons I embraced self-tapes. I thought: 'This is great – I'll use this thing called self-tapes and not have to go into London as often.' I never want to lose face-to-face auditions – that's the most fun bit of the job. But before getting to that point, there's a huge amount of inefficiency. Dragging actors from all over the country into scheduled slots when you don't know whether they are right or what their interpretation of a role is. Actors spending a fortune on trains, missing out on work, having to arrange childcare – all these kinds of inconveniences, just for them to walk into an audition room and within a few seconds someone goes: 'No, that's just not right.' Self-tapes eliminate all of that, so when you do get invited in, we're really at the sharp end. Self-tapes are a great first stage – so many more actors can take part, we can take more risks in terms of different types of actors and different levels of experience, we can give people a shot by letting them have a go at a role, and seeing what they do with it."
What to spend your money on for great self-tapes
"I'm not a fan of people spending loads of money unnecessarily. Definitely get a tripod – you get a bit queasy with handheld footage and it feels a little bit weird. But your phone is fine as a camera. Sometimes you may need to invest in lights – you can buy fantastic LED lights off Amazon or wherever for £30. But you don't even need that if you can use lamps and natural daylight. Just fiddle around, experiment with the lighting, and get yourself set up. Do it now, before an actual self-tape comes in! When you're calm and relaxed, and you've got a chance to experiment."
Why self-tapes are more important than showreels
"I know I'm pretty much the only person saying this at the moment, but I'm not too fussed by showreels and whether you've got a reel or not. I'd rather see you do a self-tape. For me, it has completely superseded the showreel. I don't watch reels much anymore – either I'll know who the actor is already or, if I don't know them, I don't want to be too influenced by a showreel. I don't know who's directed it, I don't know what the role really is, or how big a budget that production had, all these things. And I don't want to judge an actor and their ability based on a reel, one that may not show them in their best light or as right for the role. If I'm going to spend two or three minutes watching an actor, I would rather watch them doing a self-tape for exactly the role that I'm casting."
Why he started the 21 Day Acting Challenge and the Acting Habit
"When I set up as a casting director (CD) in my own right, somebody said I should have a website. This was about 13 years ago when casting directors didn't really have websites. At that time, there was still a lot of secrecy surrounding CDs – how they worked, what they expected of actors. And I always thought it seemed really stupid not to help actors understand what I would want when they came into an audition. So I put that on my website.
My brother-in-law is an athlete, and he and a famous athlete started online courses. There was a lightbulb moment of doing a self-tape course. From day one, seeing all these actors, different ages, and nationalities and genders, all doing the same piece of material was fascinating – how everyone interpreted it, made it their own. And watching actors comment and help each other out was just brilliant. Actors go on a real creative journey, and learn a huge amount about themselves, about their capabilities. Along with The Acting Habit, it's something that seems to really have been a hit with performers and with other casting directors.
This sounds like I'm showing off – it's like a humble brag – but every day I get at least one, possibly two or three emails from actors about getting roles or call-backs, and they're grateful. To be honest, it's not me! I've set up this framework for people to figure out things on their own."