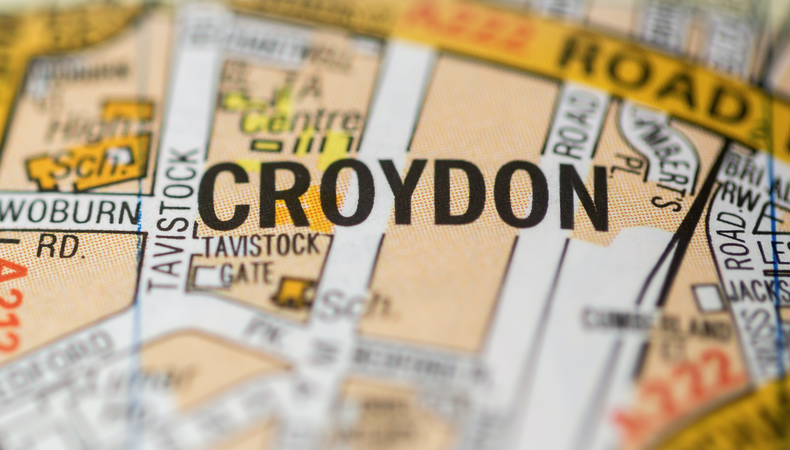 Croydon is getting a facelift. And we're not talking about a high ponytail that emphasises its cheekbones. With more than £1 billion of investment, the home of Peep Show is quickly transforming from a drab suburban outpost into an urban des res.
Fast transfers into the city centre (East Croydon to Victoria takes 15 minutes) used to be the main argument for a move to the area. But increasingly, there are reasons to be in Croydon beyond being able to make a speedy escape.
First up is Boxpark, a complex of shipping containers housing bars, restaurants and street food stalls. The food court is open seven days a week with free live music and DJs many nights. There is a 2,000-capacity event space which hosts movie screenings, spoken-word events, creative workshops, and has already welcomed performances from Stormzy and Jme.
Croydon's brutalist landscape is now known as the Silicon Valley of south London, with over one thousand digital, tech and creative start-ups breathing life into the borough.
And for an area with a chequered past, its list of alumni is pretty impressive: Kate Moss, David Lean, Peggy Ashcroft all hail from there, and Sir John Betjeman wrote several poems dedicated to Croydon. And that's before we even mention all the artists who have passed through the Brit School (Adele and Amy Winehouse, for starters.)
Croydon is the motherland of Dubstep with massive artists such as Benga, Skream and Stormzy all emerging from here.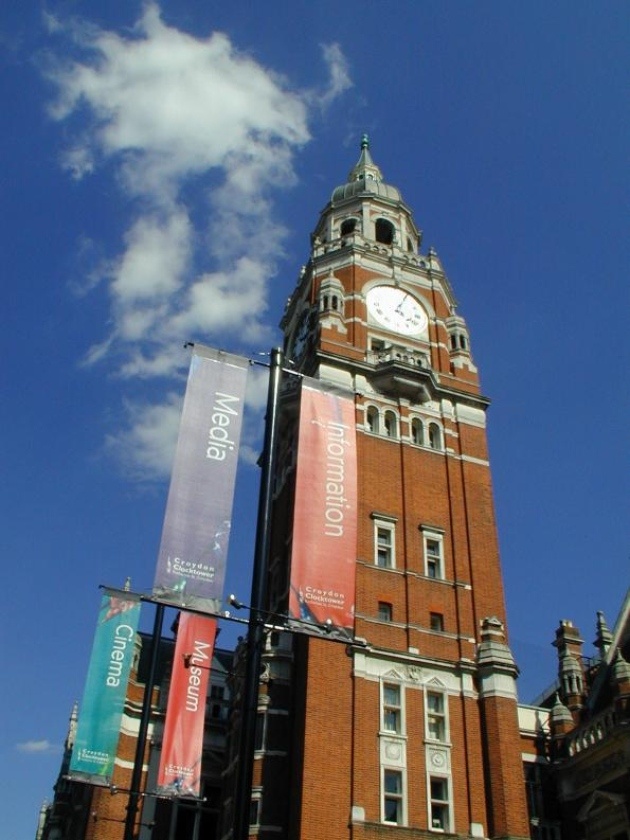 This year, it will host The Ends Festival with artists including Nas, Wizkid and Damian Marley. And last year it was home to the Rise Festival, London's largest urban art festival, with block parties, street art installations and large-scale murals. That's not bad for an area that had more of a shopping culture a few years back. But if it's shopping you're after, the Westfield franchise is planning to open here soon.
Fairfield Halls houses the Ashcroft Playhouse and Phoenix Concert Hall, where you'll find household names such as Russell Kane and Jimmy Carr.
Croydon Clocktower has a library, performance venue, arts centre, and the David Lean Cinema, which screens general releases as well as curated oldies.
Matthews Yard is a creative workspace, cultural and community hub with a 60-seat studio theatre offering life drawing, poetry readings, and pop-up theatre.
There is a multitude of different dining experiences on offer at Boxpark – we'd highly recommend you go and have a browse.
Brgr and Beer in the Matthews Yard complex do top burgers with quality craft beers. Little Bay is a restaurant the like of which you won't see often. With a skint actor-friendly £19 three-course set menu, they offer guests modern European food and a full theatrical experience: balcony-style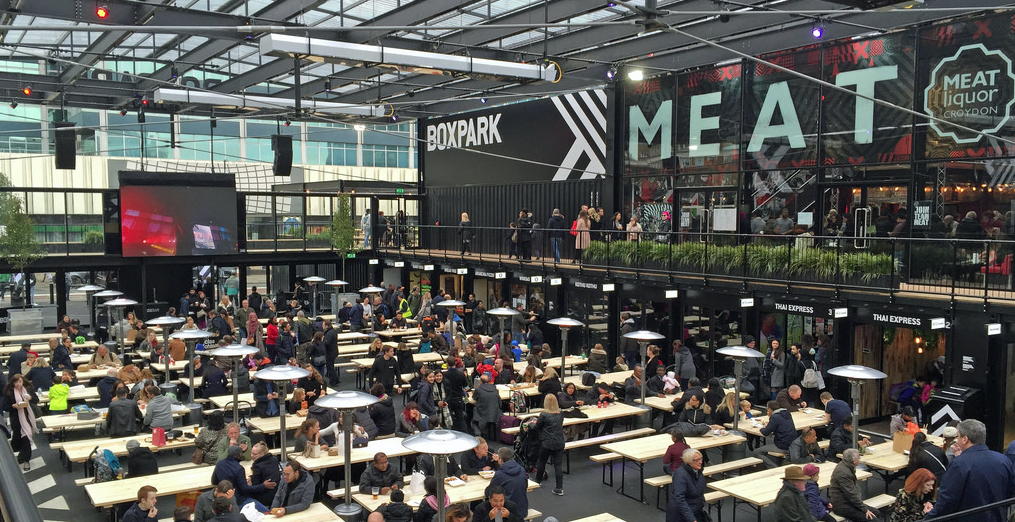 boxes, ornate red velvet décor, and even live opera on Wednesdays and Fridays.
For those who prefer their sustenance in liquid form, Art & Craft ("art on the walls and craft on the shelves") serves local and international beers with guest street-food vendors outside, all housed in the lovingly restored old Croydon Advertiser building. Or head to the Oval Tavern – a cosy mix of quirky and traditional. They serve ales and traditional pub fare with the emphasis firmly on vegetarian and local. Word is they do the best veggie breakfast in Croydon. Sundays are for roasts and live jazz, and they host all kinds of live music during the week.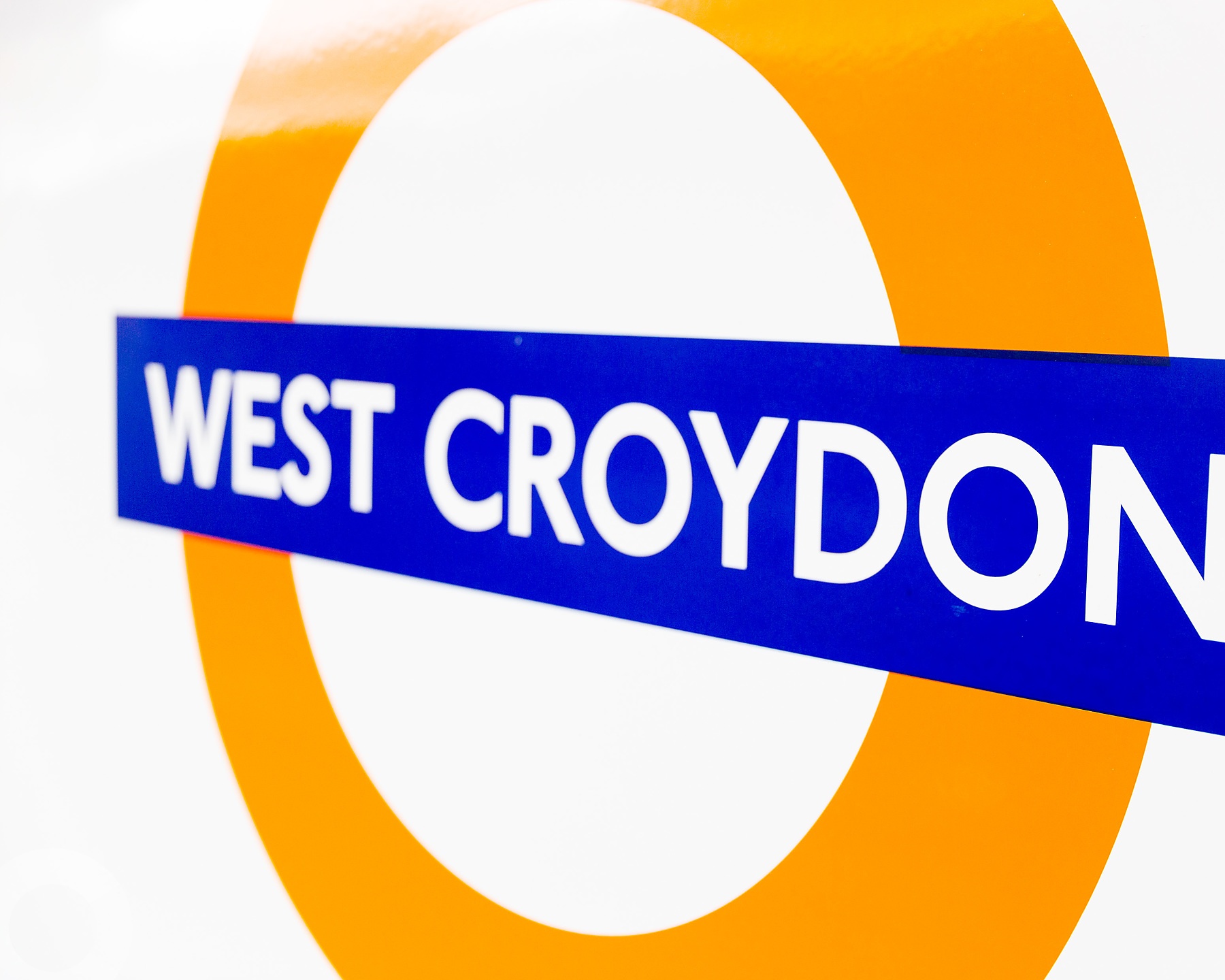 Croydon (Travelcard Zone 5) is a major hub on the national railway system with frequent fast trains to London, Brighton and the South Coast. It's also on the M23 between London and Brighton.
There are two main train stations: East Croydon and West Croydon.
It's also home to one of the only tram networks in the UK, which runs from Beckenham to Wimbledon and West Croydon to New Addington.
Two-bedroom flats go from £900 per month and one-bedroom flats from £800 per month. Rooms in shared houses go from as little as £70 per week.
There are plenty of parks and woods in Croydon, so get your trainers or wellies on for a scramble or a tramp. The Queen's Gardens and Wandle Park are both worth a visit.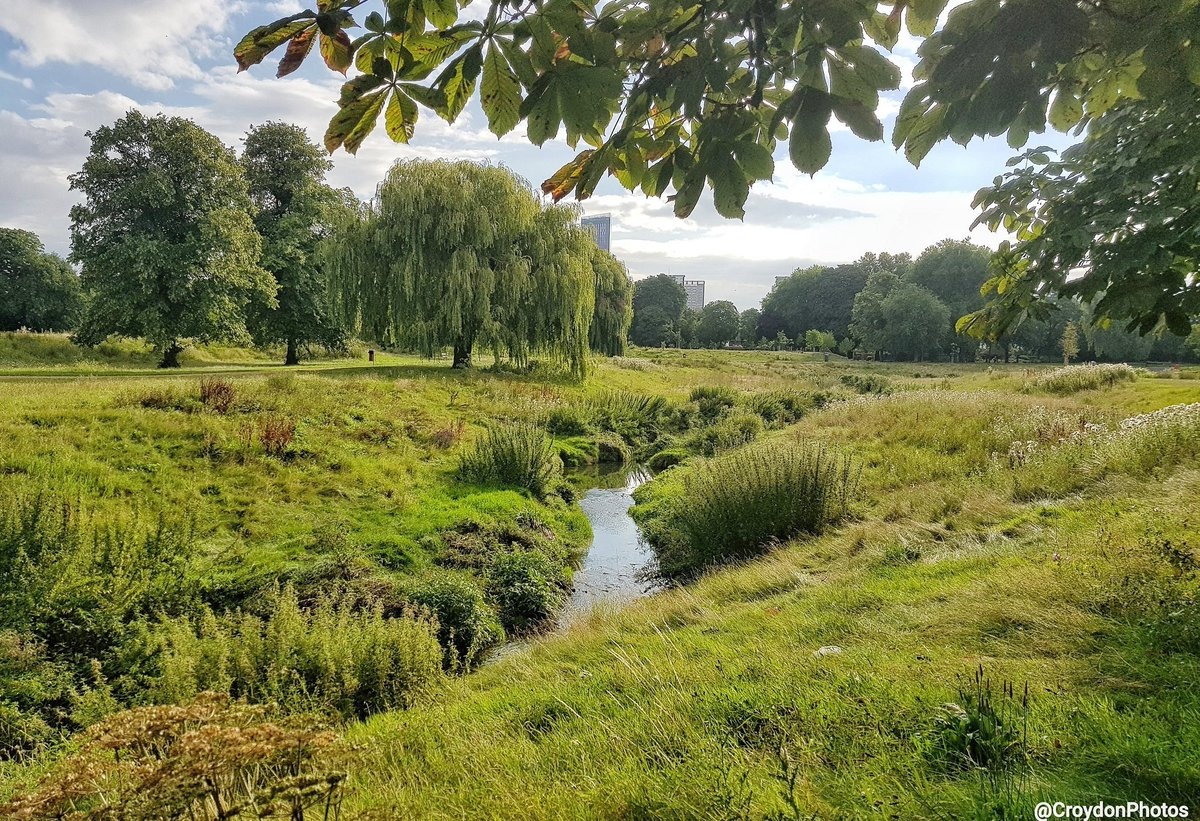 Why not try free-jumping at the Oxygen Trampoline Park? Or motor racing and quad biking at Traq?
There are nine different Better Gyms throughout Croydon, with facilities ranging from swimming pools, racket sports, fitness classes, and football pitches. Memberships from £32 to £60 per month.
Croydon Power Yoga offers drop-in classes from £12 or bundles of 10 classes for £95. InJoy Yoga does drop-in classes for £13 or bundles of 8 classes for £78.
Kate Moss, Boxpark and Stormzy – plus, it's cheaper than many other areas of London.
Big football crowds in Selhurst Park slow things down on match days.