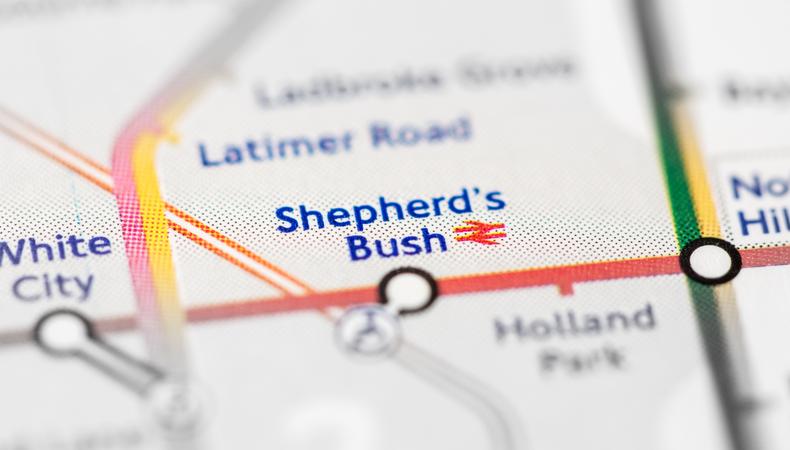 Shepherd's Bush (or She Bu to those who know it well) is bustling, vibrant and diverse. It's home to Europe's largest shopping centre, the monolithic Westfield London – brimming with luxury boutiques and chain restaurants – and its natural antidote, Shepherd's Bush Market, with its colourful stalls and fresh food. Until recently, the BBC was housed here, meaning the area is popular with TV and media folk who rub shoulders with the communities that live here from all around the globe.
Shepherd's Bush Empire and Bush Hall make it a major destination for music lovers. And the Bush Theatre, though small in size, has huge significance in the UK theatre landscape as a seedbed for the country's best new playwrights.
The iconic BBC Steptoe and Son's rag and bone business was set in Shepherd's Bush, but that has not deterred high-profile residents like Jarvis Cocker, Carey Mulligan, Marcus Mumford and Dominic West from putting down roots here.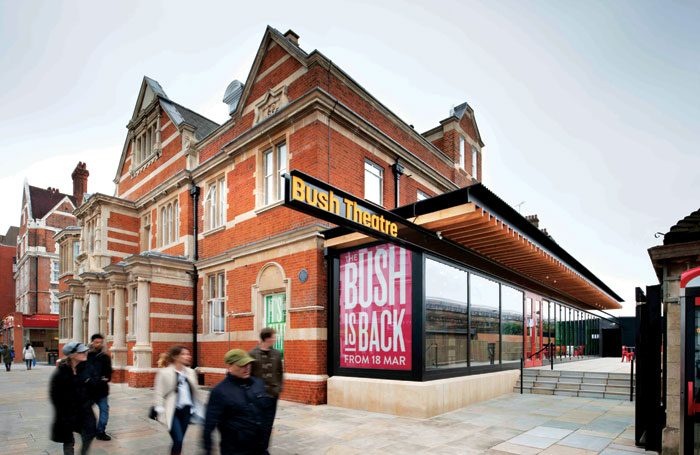 The Bush Theatre first opened its doors in 1972 in a tiny room above a pub, and has since produced hundreds of ground-breaking premieres and hosted guest productions from around the globe. Moving to a new site in the old library in 2011, they show work that is both provocative and entertaining. Tickets are between £10-£20 with concessionary rates available. They have forged strong links with the community and accept unsolicited play submissions – so why not put pen to paper and see what they think?
Iconic Shepherd's Bush Empire (officially, the O2 Shepherd's Bush Empire) has been opening its doors to the public for over a century. Originally a Matcham theatre, it was converted into a BBC Studio Theatre in the 50s and since 1994 has been a music venue, playing host to artists such as The Rolling Stones, Prince and Bob Dylan.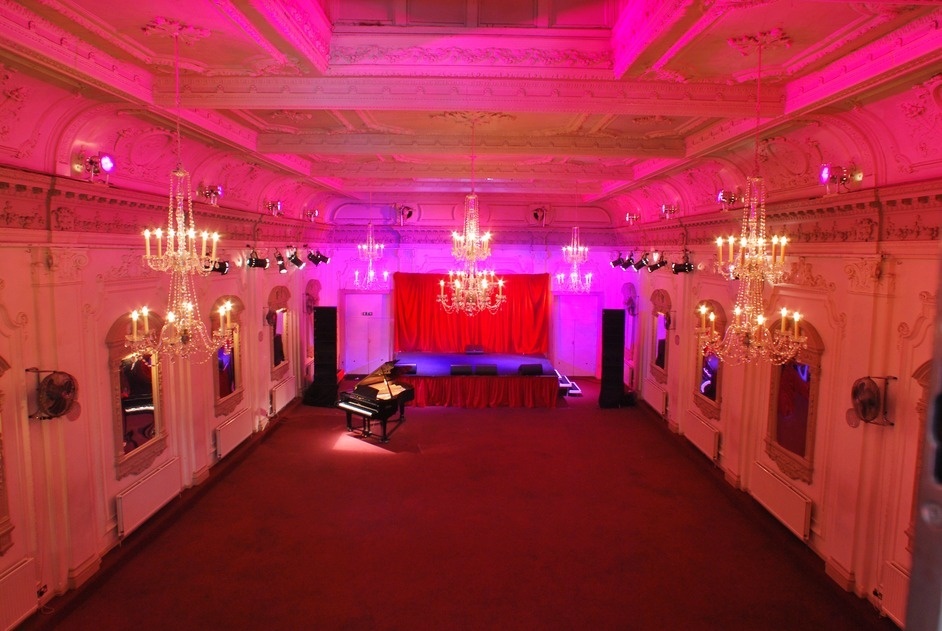 Bush Hall is an independent music venue in a lovingly restored Edwardian music hall. It also has a past life as a soup kitchen, bingo hall and snooker and social club. They host up-and-coming musicians, comedy and cabaret, and the intimate venue has held secret shows by artists including Paul Weller, Adele, Ellie Goulding and Suede.
Shepherd's Bush is also cinema heaven. Westfield hosts a 14-screen Vue cinema, among them Vue Xtreme, with "supersized 3D screens as high as four double-decker buses," and Vue Scene, with leather armchairs and a cocktail bar. If that's not enough choice for you, there's a second 12-screen multiplex in the West 12 Shopping Centre, which has unexpectedly survived the arrival of Westfield, and is carving an interesting reputation for itself for its quirky repertoire, mixing up indie films and old classics alongside current major releases.
The choice is vast, with over 100 restaurants, cafes and food stalls in Westfield alone. But although Westfield does have some great options, they are in no way unique to the area, so let's look at some true Shepherd's Bush institutions with real local character.
Bush Hall Dining Rooms has a daytime brunch menu and a traditional evening menu offering London bistro fare like risotto, beer-battered fish, prime burgers and steak. A set pre-gig menu is £15 for two courses. Also on Uxbridge road is Abu Zaad, which delivers big helpings of Lebanese and Syrian dishes at low prices. The restaurant is huge and busy but efficiently run. They have a no alcohol policy but the mint tea is delicious. And they do a mean moussaka.
Kricket is housed in the old BBC Television Centre at White City. They serve modern Indian small plates – a bit like Indian tapas – and banging cocktails. Try the samphire pakoras and Keralan fried chicken washed down with a Moondate cocktail of ginger vodka, date marmalade and cinnamon. Mmmmm…
Princess Victoria is a gorgeous old Victorian pub and hotel. It's an original 1829 gin palace, serving over 100 different gins and 40 different craft ales. There's comedy on Wednesdays and a quiz on Sundays, and they do "bottomless brunch" at the weekend with two hours' worth of prosecco or Bloody Mary for an extra £15. They have an excellent kitchen, and serve half-price pizzas on weekdays.
Albertine Wine Bar is candlelit, bijou and intimate. They have over 150 global wines to take home, 20 of which can be ordered by the glass. Cheese or charcuterie boards are available to nibble while you drink your wine. They also serve main meals – but be sure to book a table as it's popular and tiny.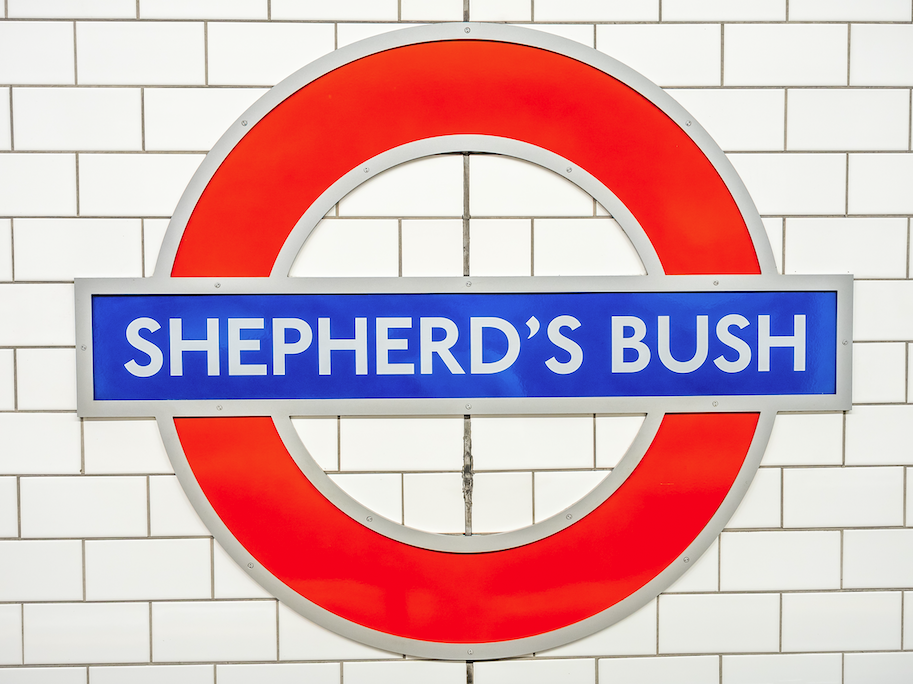 Underground: Transport is another ace that Shepherd's Bush has to play. It's right on the Central Line, the artery that takes it straight through the West End into the City, and boasts no less than five London Underground Stations: White City and Shepherd's Bush (Zone 2) are on the Central line. Shepherd's Bush Market, Wood Lane and Goldhawk Road are on the Hammersmith & City and Circle Line.
Overground: Shepherd's Bush Overground runs services between Clapham and Stratford.
Buses: Shepherd's Bush is a major road interchange, with bus routes to almost every destination in London.
One-bedroom flats start at £156 per week. A room in a house share starts at £115 per week.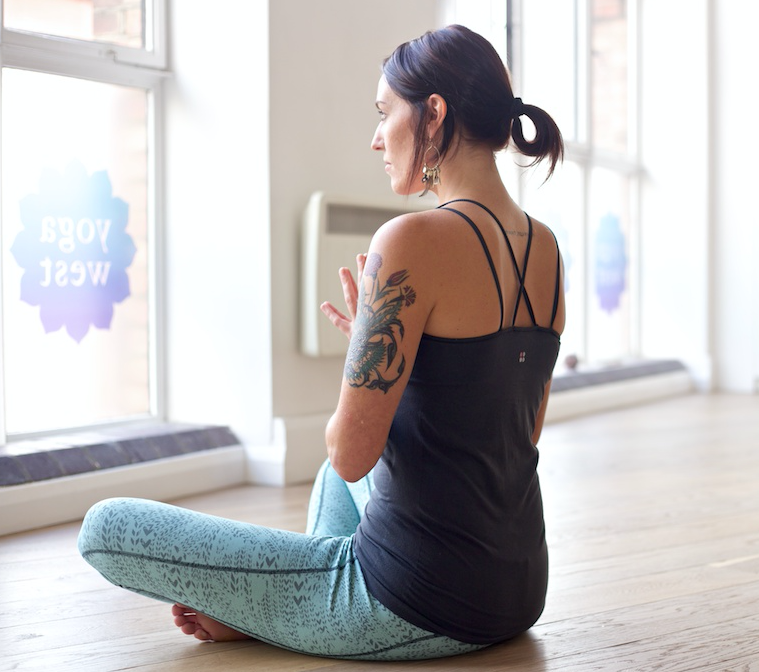 Yoga West has a timetable of over 60 yoga and pilates classes per week. Housed in an art deco factory, they have an introductory offer of 30 days of classes for £50 or drop in classes for £15. Or you can try The Flying Yogi, which has an introductory offer of 6 classes for £50.
Gymbox in the Westfield shopping centre describes itself as "the antidote to boring gyms," with in-house DJs and "creative" exercise classes for upwards of £80 per month if you're feeling flush.
Alternatively, Fitness First offers a more no-frills approach, with a studio gym plus body pump, pilates, yoga and step classes available. They offer a free three-day trial membership and monthly fees from £35 per month.
A short walk from the heaving Shepherd's Bush roundabout – but seemingly in a completely different world – is Holland Park, one of London's most beautiful parks, with a Japanese Kyoto garden complete with koi carp, tennis courts, peacocks wandering about and an opera season throughout the summer. With beautifully sculpted gardens and areas of wilderness, it is a perfect antidote to the frenetic activity and relentlessness of neighbouring Shepherd's Bush.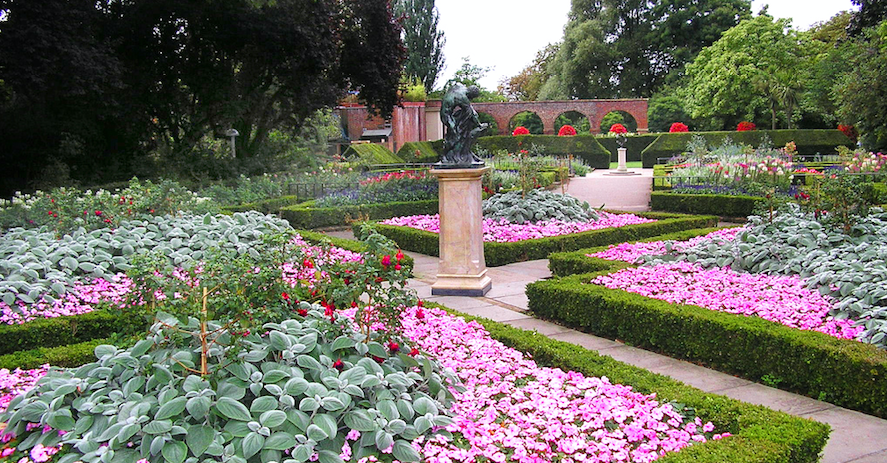 Bush Hall! Bush Theatre! Bush Empire!
If you forget you're in a city, the 24-hour sirens will remind you.
For more from Backstage UK, check out the magazine.