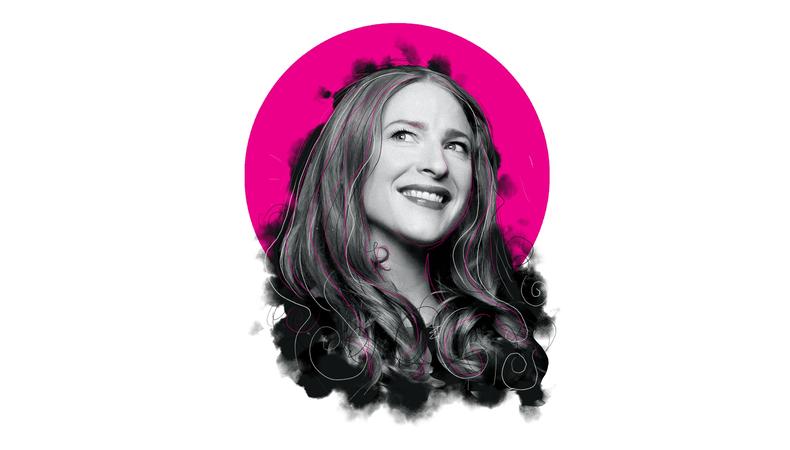 Rosalie Craig is not to be pigeonholed. Not only has she wowed audiences and critics as the world's first female Bobbie in Marianne Elliot's production of Company, but she's also a go-to when the National Theatre's Rufus Norris wants to develop complex new musicals (London Road, wonder.land, The Light Princess) and the actor of choice for classic comedies, timeless tragedies and Shakespeare. We caught up with Craig ahead of the end of Company's West End run to find out what she's learnt, how she keeps her cool and her thoughts on using Sondheim in the audition room.
What have you learnt from your latest role?
Well, I've certainly learnt something new from Patti LuPone every single day. She's a legend on and offstage.
You need a lot of resilience for a long run because it's easy to get complacent. You get these little devils on your shoulder that say, "you don't know your lines" or "you don't know your songs." You have to focus hard and not let them overcome you. The longest run I'd done before Company was at the National Theatre, and that was in rep, so I had a few shows and then 10 days off, which was very nice! Now I have to look after myself because I don't ever want to be off. I've gone on when I'm sick – I'd rather take every medicine available to get on stage. I'm quite territorial when it comes to my role in this – I wouldn't want it not to be me onstage doing it.
What's your go-to audition song?
I don't believe in doing any sort of musical where you're not required to really act – that just doesn't speak to me. So, I would always, always take a Sondheim song because he's the best in terms of acting. He's the Shakespeare of musical theatre, and if you've only got five minutes to show yourself off to a room full of people who might hire you, why not give yourself the best possible chance?
READ: 12 Go-To Audition Songs From 12 Accomplished Actors
How do you cope with the rejection?
It doesn't get any easier. This is a profession of rejection. Even when you're on a job, there's critical rejection. It's not for the faint-hearted. I had a friend who said you can only think about not getting a job for as long as your tube journey home. I don't know if I can do that.
Some of the rejections will stay with me forever, but the one thing that really surprised me about this profession is that whenever I haven't got something it's genuinely been for the right reasons. I suppose that makes me a fatalist. But there've been times when I've cried my eyes out for weeks and then I've thought: Ah, that's why that happened!
What was your worst audition?
I've had millions! The one that I remember the most was when I was quite green. I was a couple of years out of drama school. I can get away with dancing but I'm not a dancer. I went to a dance audition there were these amazing dancers in the room…and I'm getting in their way and they're tripping over me because I'm doing the wrong choreography. It was going so badly that I decided to leave. I got my bag, went out of the door I thought led to the exit…and it was a bloody kitchen. I had to sit in there for the entirety of their audition. I think it was an hour until they'd all left. And then I crept out. Not a good moment. And I'm sure I'll have millions more. You win some, you lose some.
READ: So You Want to Act in the West End?
What advice would you give your younger self?
Stop worrying. You will get some jobs and won't get others. And just be yourself. For years I was trying to fit in, thinking: She gets jobs, so I'll try and be a bit more like her when I go into an audition, or I'll fit myself into that mould. Ultimately, I was not getting jobs because nobody could figure out what it was, what I was trying to do or be.
I remember I had a terrible year and my agent rang me and said: "You've got to get a grip." Then I had a huge accident and broke my arm, and I thought: Sod this, the next audition I go to I'm just going to be myself. I didn't have anything to lose. That's when my work and life changed overnight. I got that job and never looked back.