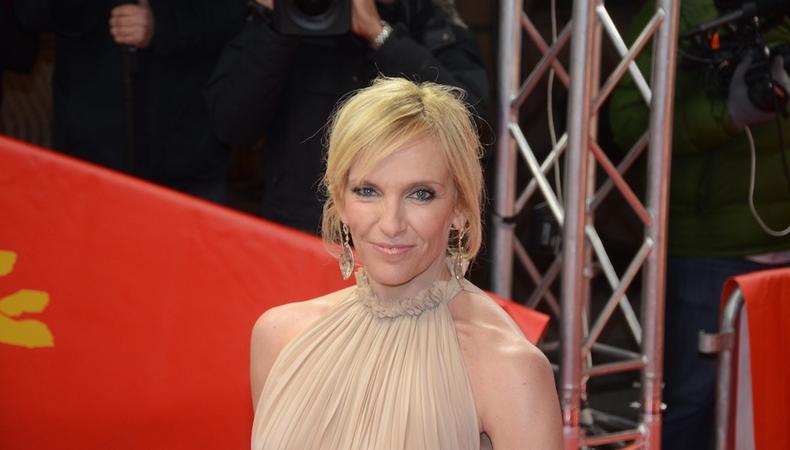 Hello and welcome to the Backstage roundup of industry news from the last week. It's all you need to know and everything you can't afford to miss!
BBC announce its next collaborations and drama casting.
Hot on the heels of award-winning series "The Night Manager", the BBC has announced a second collaboration with the same producers for another John Le Carré adaptation. This time it's "The Little Drummer Girl", led by Florence Pugh ("Lady Macbeth", "The Falling") and directed by Park Chan-wook ("The Handmaiden"). It was made into a 1984 film starring Diane Keaton that divided critics and failed to find commercial success but the BBC is hoping to ride the wave of "The Night Manager" along with wider Le Carré renaissance in film ("Tinker Tailor Soldier Spy", "Our Kind of Traitor"). Production starts soon, so look out for castings.
The announcement was quickly followed by casting news for the BBC's Netflix co-production "Wanderlust". Emmy and Golden Globe winner Toni Collette is to star in the series, the first scripted by acclaimed playwright Nick Payne. It follows Joy Richards, a therapist trying to keep the spark alive with her husband alive after a cycling accident causes them to reassess their relationship. "Wanderlust" is currently filming in Manchester.
"The Stage" demands answers about Spacey.
The editor of Britain's oldest industry newspaper has demanded that the Old Vic board answer for their silence over Kevin Spacey's harassment of actors and staff. The paper asked six key questions of the theatre including: "Were any trustees ever aware of misconduct by Spacey while he was at the Old Vic or before he was appointed artistic director? If they were aware, what steps did they take to see if allegations were true or false? If not, how was this possible given Spacey's alleged misconduct is claimed to have been an 'open secret'"?
Editor Alastair Smith received a reply to his questions about the role of the theatre management from 2004 to 2015. However, his article went further, arguing that although the Charity Commission has stressed their involvement is not yet an investigation, "it should be". Smith said: "The building celebrates its 200th anniversary next year. If this historic theatre is to continue as a leading cultural institution, the board members who served during Spacey's tenure must show they did everything in their power to safeguard staff and all those who interacted with the Old Vic during that period.
Read the Old Vic's response in full here.
Union looking for "practical solutions" for harassment.
After The Royal Court published their guidelines for preventing and reporting sexual harassment last week, Equity announced they would be looking to find "practical solutions" for the industry in the wake of the Weinstein scandal and allegations against other prominent figures throughout film and television.
Actor and Equity Vice President Maureen Beattie, along with the General Secretary, formed a group that will make members aware of the capability the union already has to protect members and offer support with cases of sexual harassment. They'll also be meeting with employers to clarify their bullying and harassment guidelines as well as going into drama schools.
Beattie said "This is a key moment for the industry" and that the union will ensure "that the supportive statements made by those with power in our industry are followed up with concrete and real action". Equity are asking members to contribute suggestions for tackling apparent widespread harassment which blights the industry. The union will publish their findings next year. Read more here.
Equity forces tax hike pushback.
The industry union Equity's campaign for the government to rethink a proposed tax change for the low-income self-employed has been successful. The new rules would have meant that actors alongside other freelance theatre and production staff would have faced a 500 percent rise in National Insurance contributions. Equity lobbied against the increased payments and welcomed the announcement last week that plans have been put on ice until April 2019.
Proposed last year, the changes were intended to bring National Insurance into line with the income tax system but would have meant that those earning less than £6,025 a year would pay considerably more in order to qualify for benefits such as the state pension and employment allowance support. The 'grand plan' to reform NI contributions was widely criticised when it was announced and has received little support from within Westminster. Earlier this year, "The Guardian" pointed out that were it to go ahead, it would unfairly affect those most in need of extra cash. Now the plans are to implement changes a year later in order to allow the change to be effectively debated. Equity said the union "looks forward to further engaging with the government on this in the coming months".
Theatre news and updates.
I'm afraid there are no parts for you in Dennis Kelly's new one-woman-play starring Carey Mulligan at The Royal Court. But keep an eye on the following shows for further casting announcements and opportunities.
Janie Dee is to star in the premiere of "Monogamy" on a short tour before it arrives at the Park Theatre next June. Dee is currently in "Follies" at the National Theatre but will be playing a TV chef who is forced to live her private life in public in the new play by Torben Betts. Directed by Alastair Whatley, the rest of the play is uncast.
Nick Hytner's Bridge Theatre is to include a new Martin McDonagh play called "A Very Very Very Dark Matter" about children's author Hans Christian Anderson. Starring Jim Broadbent, this new play features a disturbing premise and a dark secret: that the author's true source for his stories lives in the attic. Directed by Matthew Dunster, it will open in October next year.
Also happening next year is a pop-up Shakespeare festival in York run by York Theatre Royal. Directors Damien Cruden and Lindsay Posner will lead the four plays in the mini-season, all of which happen inside a recreated Rose Theatre. Bookmark the website and keep an eye on this.
That's all for this week. We'll be back next time with more industry news.
Check out Backstage's London audition listings!