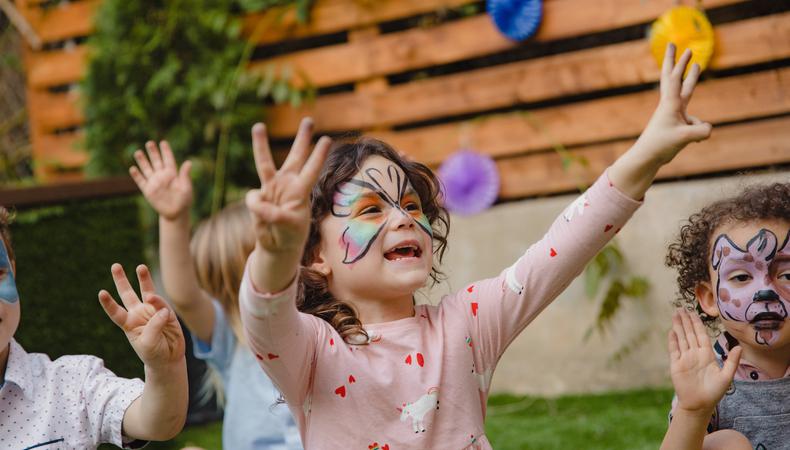 These screen and voice projects are casting for actors and talent in the UK right now, so sharpen your self-taping and audition skills and get busy.
Multiple roles in immersive children's show
Join the Dots Theatre is casting for its interactive walkabout show Frightown. The company is seeking performers for the family experience at Hatfield House in Hertfordshire. The team are seeking people with circus skills or musical and dance experience who are comfortable working with children. The role is paid £750, plus £100 for travel. Talent will need to be based in or near London. Check out the casting notice for more info and to apply now.
Fringe show casting BIPOC actor
After runs at the Cockpit and the Etcetera Theatres this year, Housewarming is coming to VAULT Festival for seven shows from 15–20 February, 2022. The movement-based ensemble piece is casting for a London-based performer, of any gender or genderqueer, playing ages 18–25, and a person of colour, ideally with lived experience as part of a diaspora. The role is paid via profit share, and the production begins rehearsing on 15 November. Check out the casting notice for more info and to apply now.
Full-time job at an immersive bar experience
Barts, the Prohibition-era immersive bar experience, is casting for a performer who is passionate about creating informed and fun experiences for guests to become a full-time bar back (bartender's assistant). The team are seeking London-based people of any gender, playing ages 18–45, of any ethnicity. The role is paid an hourly rate, and the team are hosting a casting on 22 October in London. Head to the casting notice for more details and to apply now.
Bollywood film seeking supporting artists
Bollywood casting director Naila Mughal is seeking a group of supporting artists, with a mixture of playing ages between 25–45 and of all ethnicities, to appear in a feature shooting in Bedford this November. The role involves two to three hours of makeup and costume, plus 12 hours of shooting, with paid overtime. Roles are paid, and the team may be able to arrange travel or expenses for performers outside of Bedford. Head to the casting notice for more info and to apply now.