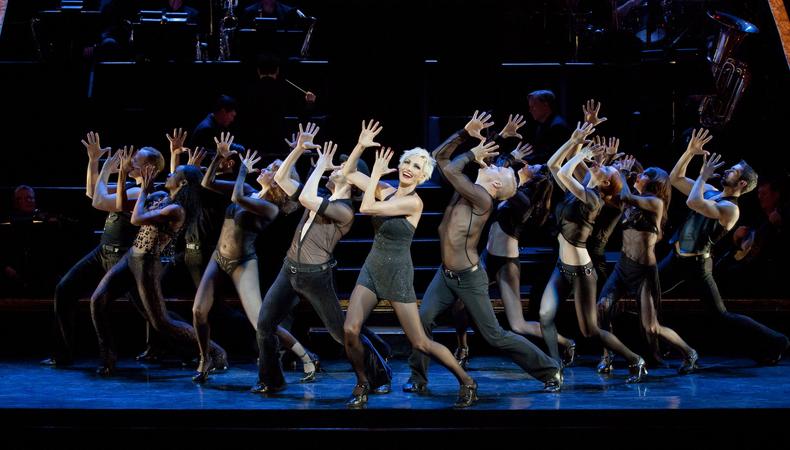 In "3 Reasons You're Not Getting Cast In Musical Theater," we talked about the importance of being prepared, giving your audition song a clear beginning, middle, and end, and making it personal.
Now, by popular demand, here are three more reasons you're not getting cast in musical theater.
1. You're singing to no one.
In musical theater, actors sing. But, like all theater, musical theater's essential element is acting. Singing without having done the acting work that any great play requires is irresponsible.
Your audition song is a scene, not a solo. It's a movie you direct and star in that you see when you sing. Choose a place, people and objects that are personally meaningful to you and allow yourself to be emotionally affected by what you see, hear, smell, taste, and touch. Events and places like your first real kiss or your childhood home and people you feel strongly about—family, someone who betrayed you—are rich sources of life you can draw upon.

Live in your movie. Breathe and let your body respond to how it all makes you feel. Then let the song's circumstances drive you to fight like hell to get what you need from the person you're talking to. Have a conversation with your scene partner and listen to what they say and do between your lines, so you can decide how to respond as you keep trying to get what you need from them. If you're not really listening, engaging and adjusting, you're just singing notes.
2. Your body is betraying you.
Non-verbal signals speak louder than words. Your body language reflects the truth of your inner life through your posture, gestures, facial expressions, and voice. When you say one thing but your body communicates another, we'll believe what we see. For instance, if Mama Rose, sings "Starting now it's gonna be my turn" while she eyes the floor, we'll believe she's not as sure as she says she is.

READ: 10 Musical Theater College Programs You Should Know
An audition is not the time to be a wallflower. Own the space you occupy. When you stop fidgeting and make strong, positive choices, your story comes into focus. Eying the floor, wandering aimlessly or randomly shifting your weight during your song tells us you don't know what you're doing and makes you look uncomfortable, impatient or nervous.
Nervousness revs our internal engine, causing us to talk and move faster as we move away from our center. When that happens, consciously slow down and ask, "What do I need from this person?" Then go after it and you'll quickly regain focus.
Being aware of your body helps you present yourself in the best way possible at every audition.

3. You're focused on your needs.
Your audition is not about you. Instead of focusing on getting a job, think about what the folks behind the table need. They're under more pressure than you. The success of the project, their reputations, and money all depend on them casting the right people. They need real pros who can act, sing, and dance beautifully under pressure who are dependable, flexible, and easy to work with.
When you nail your audition song, they'll know you can perform under pressure. Now they'll be hoping you fit the rest of the job description. To do that, you'll need to leave your insecurities, self-criticism, and beliefs that you're not good enough at home so you can walk and act like a pro.
Actors create the internal circumstances and physical life we need to believe in the truth of who we want to be. If you're not naturally supremely confident, use your acting skills to create the circumstances and physicality you need to be the confident, awesome you that you want to be at your audition.
Be present. Be genuinely interested in them and what they need to accomplish. Be sensitive to what they say and ask of you, and allow them to see you more clearly. Whether you're ultimately involved in the show or not is beyond your control but bringing your best self to the audition gives you ease and confidence when talking with the auditors.
Avoiding these three pitfalls will significantly improve your auditions.
The views expressed in this article are solely that of the individual(s) providing them,
and do not necessarily reflect the opinions of Backstage or its staff.