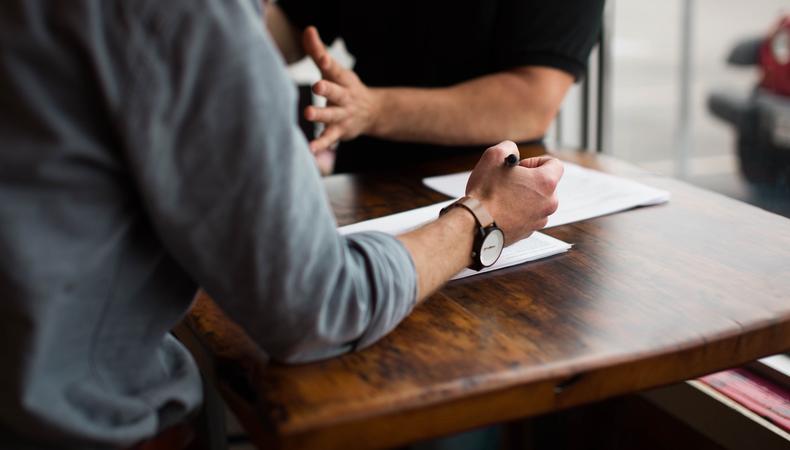 "No one does it alone." That's what an industry veteran told me about making it in the business when I first moved to Los Angeles. In the ensuing years, I've seen just how right he was. No matter what path you're pursuing in the industry, a great mentor can provide a big-picture perspective while also helping you navigate what's right in front of you.
Arguably, nowhere is mentorship more essential and less realized than in acting. Keep in mind, we're not talking about talent reps shepherding a career, but experienced actors helping aspiring ones with no expectation of reciprocity. In other words, it's doing good for goodness' sake.
The challenge is to find one. Here are three approaches you can use to find a mentor.
1. Enlist an A-lister.
In this case, "A" is for accessible. A big box office star may seem like a sure bet as a great mentor, but good luck connecting with them. Even if you do, their schedules most likely won't allow for much bonding. Instead, turn toward the character actors you admire. Although these talented folks rarely see their name above the title, over time they've built an impressive list of film and TV credits. These actors will have a lot to teach and are more likely to take the time to connect with you.
2. Find someone with a history of helping.
Seek out an actor with a track record of volunteering their time speaking with young actors at schools, camps, or non-profit industry organizations. If possible, go to an event where this person is appearing and find an appropriate time to approach. Be very careful not to monopolize the actor's time and instead, introduce yourself briefly. Ask if it would be OK to follow up with them via email to "pick their brain a little." Don't overwhelm them or ask for anything else.
3. Go back to school.
Check to see if there are any seasoned actors who graduated from your high school or university. Often a list of notable alumni is available through a simple online search. The smaller your hometown or college, the better. Try approaching them through your college alumni office or connect on social media. The best way to connect with an alum, however, is with a personal introduction. This can be a shared professor or teacher. You can also watch for actors who are visiting your alma mater whether or not they're an alum and see if you can respectfully wrangle yourself into the room. For example, you can volunteer at their event.
By exploring these avenues, you'll be able to find the right mentor for you.
Looking for remote work? Backstage has got you covered! Click here for auditions you can do from home!
The views expressed in this article are solely that of the individual(s) providing them,
and do not necessarily reflect the opinions of Backstage or its staff.