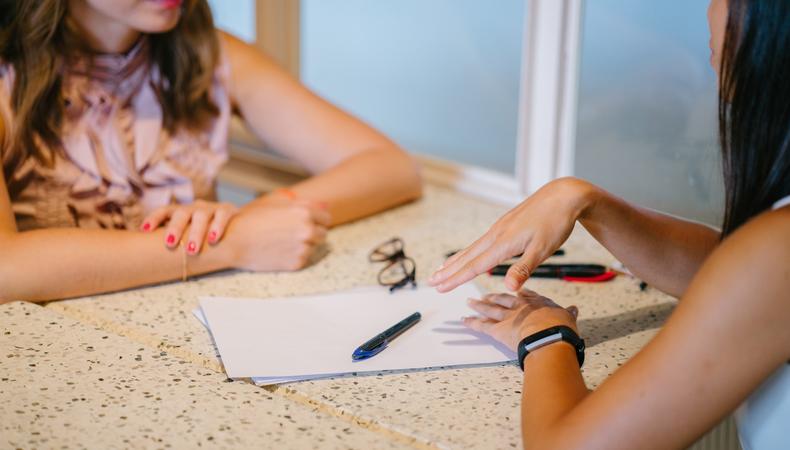 If you've been fortunate enough to find an acting mentor, congratulations! Now comes the real work. Your mentor expects nothing in return, but that doesn't mean you can coast or take advantage of her goodwill.
A mentor's job isn't to give you a career—that's yours to earn. But, there's nothing more valuable than having a more experienced actor looking out for you, pointing you toward what's promising, and helping you avoid the pitfalls. In turn, being a conscientious mentee is vital if you want to maximize a mentorship—and, you do. Here's how you can do it:
1. Be coachable.
Stay open to new ideas, different ways of thinking, and be willing to adapt. You needn't heed all of your mentor's advice, but always hear her out and be grateful someone cares enough to give it. Why? If you keep ignoring or shutting down your mentor's ideas, there's no point for her to offer them.
2. Be consistent.
When given a task or assignment, do it by the deadline. If you say you're going to show up, show up. If you're late for everything, what says you won't be if your mentor connects you with her producer buddy? Don't give your mentor a reason to hesitate in recommending you for important meetings.
3. Be motivated.
This business is about self-motivation. Stay proactive and industrious. If you're not enthusiastic about your career, how can you expect anyone else to be? Your mentor is also much more likely to come to your rescue when you occasionally run out of steam if she's used to you trying your best.
4. Be considerate.
Your mentor will most likely make introductions to her industry contacts. Treat these relationships with reverence. Your mentor has cultivated these contacts and they may even impact her livelihood. Show her you're worth the introduction and will always represent her well.
5. Be trustworthy.
By its very nature, a mentorship is deeply personal. Your mentor may share her own insecurities, funny but irreverent industry stories, or even painful experiences with you—all in confidence. This kind of self-disclosure should be safeguarded. It shows her you're discreet and dependable.
While a true mentor doesn't expect reciprocity, everyone likes to be appreciated. A "thank you" text when least expected can be a powerful thing. Running an errand for a busy mentor could save her day and let's face it, every acting career ebbs and flows. Offering sincere support when her career is more ebbing than flowing can make mentoring you feel like the role of a lifetime.
This post was originally published on April 26, 2019. It has since been updated.
Looking for remote work? Backstage has got you covered! Click here for auditions you can do from home!
The views expressed in this article are solely that of the individual(s) providing them,
and do not necessarily reflect the opinions of Backstage or its staff.