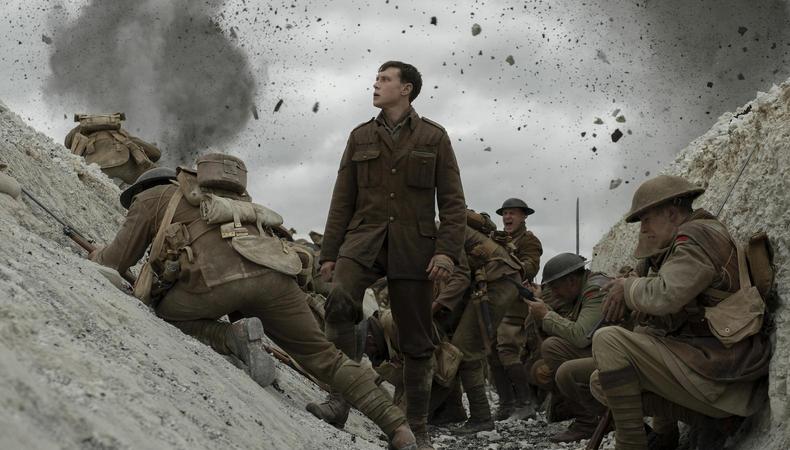 Hollywood's awards season continued Jan. 18 with producers taking the spotlight: the Producers Guild of America honored the forces behind the year's best film and television in a starry ceremony at The Hollywood Palladium hotel in Los Angeles.
The guild's biggest film category, the Darryl F. Zanuck Award for Outstanding Producer of Theatrical Motion Pictures, has predicted the Oscar for best picture eight times in the last decade, including "Green Book" last year. The 2020 honor went to the producers behind "1917," Universal Studios' war epic from director and co-writer Sam Mendes. Arriving late in the year and earning two top Golden Globes as well, "1917" is now well positioned at the upcoming Academy Awards, where it's nominated for 10 awards—despite not scoring with the Screen Actors Guild Awards, the first top PGA winner to do so.
The Award for Outstanding Producer of Animated Theatrical Motion Pictures went to Disney's "Toy Story 4," one of this year's animated Oscar nominees. On the TV side, two PGA accolades honor scripted drama and comedy: the Norman Felton Award and Danny Thomas Award, respectively. The producing artists behind HBO's "Succession" and Amazon Prime Video's "Fleabag" took home the prizes, the latest in a string of wins for both. And HBO's Emmy- and Globe-winning "Chernobyl" earned the David L. Wolper Award for Outstanding Producer of Limited Series Television.
This year the guild also presented special honors to Ted Sarandos, Plan B producers Brad Pitt, Dede Gardner, and Jeremy Kleiner, Marta Kauffman, and Octavia Spencer. For a full list of 2020 PGA Award winners and more, visit the guild's official website.