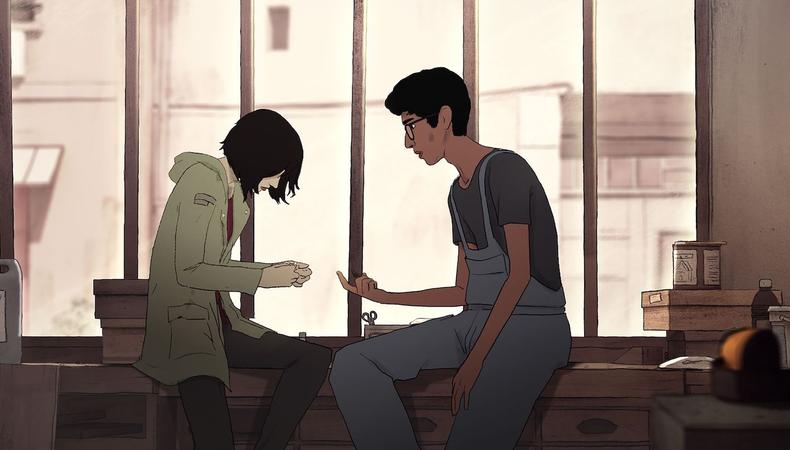 The animated film nominees at the upcoming 92nd Academy Awards are impressively distinctive, running the gamut from a Santa origin story to a tale of a severed hand in search of its body. If you're in need of a refresher on which features could take home the prize, here's a voting guide to this year's Oscar nominees for best animated feature. Tune in Feb. 9 to see which one wins!
"How to Train Your Dragon: The Hidden World"
Equal parts heartbreaking and hilarious, the final installment of the "How to Train Your Dragon" trilogy—written and directed by veteran Dean DeBlois—sees Hiccup (Jay Baruchel) accepting the role of unbearded Viking leader, while his dragon Toothless stumbles upon Light Fury, a rare dragon of his own kind. When evil dragon hunter Grimmel (F. Murray Abraham) threatens life for both mankind and dragonkind on the island of Berk, Hiccup and Toothless search for the Hidden World utopia, where dragons are safe from mankind. Come for the laughs and stunning visuals, stay for the touching, bittersweet ending.
"I Lost My Body"
An animated film about a severed hand in search of its body may sound macabre, especially considering that hand is lost in memories of how things were before its owner, Naoufel, (voiced in the English dub by Dev Patel) met the charming Gabrielle (Alia Shawkat). And yet, director and co-writer Jérémy Clapin's ambitious "I Lost My Body" manages to make this journey through a thoroughly unromanticized Paris more than a little outré. It's poignant, whimsical, and wholly original.
"Klaus"
Once upon a time, origin stories were saved for our favorite Marvel heroes. Not so anymore: Sergio Pablos' "Klaus" tells the story of how Santa Claus came to be, and much like superheroes, he had a little help. This time, it comes from Jesper (Jason Schwartzman), a listless postman sent to a chilly town in the north, meeting the large, reclusive man with a passion for toy-making, Klaus (J.K. Simmons). Sound familiar? "Klaus" makes for a warm and cozy holiday movie that reminds you of the inherent worth of kindness.
READ: The Best-Ever Voiceover Performances in Animated Film
"Missing Link"
This gorgeous stop-motion animated feature proves to be a total delight, following Sir Lionel Frost (Hugh Jackman), an ambitious investigator of myths and monsters, and Mr. Link (Zach Galifianakis), a gentle Sasquatch, as they traverse the Himalayas in search of Mr. Link's Yeti kin. It's an intimately lovely film, as charming as it is entertaining and chock-full of adventure.
"Toy Story 4"
The sequel to Oscar best picture nominee "Toy Story 3" follows Woody (Tom Hanks) as he tries to convince Forky (Tony Hale)—a homemade, sentient spork in the throes of an existential crisis—to come back home. It's delightful, weird, and funny, and manages to offer a healthy dose of nostalgia, with actors like Hanks, Tim Allen, Joan Cusack, and Annie Potts returning to their beloved roles. Plus, there's Keanu Reeves voicing an Evel Knievel–esque toy, Keegan-Michael Key as the hilarious, plush Ducky, and Christina Hendricks as the "Twilight Zone"–reminiscent Gabby Gabby.
This story originally appeared in the Jan. 16 issue of Backstage Magazine. Subscribe here.