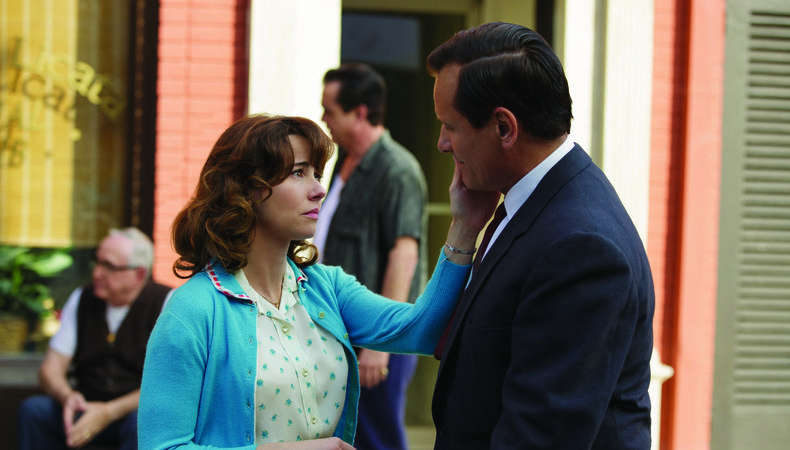 The Producers Guild of America, historically one of the most significant indicators of the Oscar winner for best picture, have crowned their favorite film of 2018. Universal Pictures' "Green Book," directed by Peter Farrelly and starring Viggo Mortensen and Mahershala Ali as unlikely friends Tony Lip and Don Shirley, took home Darryl F. Zanuck Award for Outstanding Producer of Theatrical Motion Pictures.
The 2019 PGA Awards, which were presented by Cadillac Jan. 19 in Los Angeles, marked the guild's 30th year celebrating producers of film, television, documentaries, and more. Winning the Norman Felton Award recognizing TV drama was FX's final season of "The Americans," while the Danny Thomas Award for TV comedy went to Amazon Prime Video's "The Marvelous Mrs. Maisel."
"Green Book," which also won three Golden Globes and took the audience prize at its Toronto International Film Festival premiere, beat out nine other PGA Award contenders: Focus Features' "BlacKkKlansman," Disney's "Black Panther," 20th Century Fox's "Bohemian Rhapsody," Warner Brothers' "Crazy Rich Asians" and "A Star Is Born," Fox Searchlight Pictures' "The Favourite," Paramount Pictures' "A Quiet Place," Netflix's "Roma," and Annapurna Pictures' "Vice."
READ: How Viggo Mortensen + Mahershala Ali Found the Funny in 'Green Book'
Which of those films will go on to be nominated for Hollywood's top prize shall be revealed Jan. 22 when Tracee Ellis Ross and Kumail Nanjiani announce the 91st Academy Award nominees. For more on the Producers Guild of America and a full list of PGA Award winners, visit their official site.