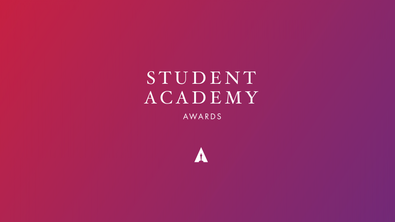 An early harbinger of film industry success given its illustrious past winners, the 45th Student Academy Awards took place Oct. 12 in Los Angeles. Hollywood will likely be celebrating these young winners for years to come.
A program of the legendary Academy of Motion Picture Arts and Sciences, the Student Academy Awards started back in 1972. Established to support filmmaking at the collegiate level, it boasts over 1,700 students from across the globe vying for the prestigious awards (and grants) in seven categories. At this year's ceremony the awards were presented by documentarian Arthur Dong, actor and writer Kumail Nanjiani, and directors Catherine Hardwicke and Patricia Riggen to the previously announced medalists on Wednesday night.
Previous winners have received over 46 Oscar nominations and include an impressive alumni roster including Spike Lee, Trey Parker, Bob Saget, Cary Fukunaga, John Lasseter, Robert Zemeckis, and Riggen herself.
READ: Everything You'd Ever Need to Know About the Oscars
The 2018 ceremony took place at the Academy's headquarters, the Samuel Goldwyn Theater in Beverly Hills. Winners were honored in four domestic school categories (Animation, Documentary, Narrative, and Alternative) and three international school categories (Animation, Documentary, and Narrative). University of Southern California student Hua Tong's "Spring Flower" won the award for Narrative Domestic film, and in the International Narrative competition Jonatan Etzler of Stockholm Academy of the Arts won for "Get Ready With Me." Florida State University student Shae Demandt took home the award in the Alternative Domestic category for the film "Reanimated," and Domestic Animations went to Hanna Kim of the California Institute of the Arts for "Raccoon and the Light."
The international iteration of the award went to students Pierre Perveyrie, Maximilien Bougeois, Marine Goalard, Irina Nguyen-Duc, and Quentin Dubois of MOPA, a world-renowned French animation school, for their film "The Green Bird." In the domestic documentary competition New York University student Mathieu Faure won for "An Edited Life," while the international winner was Mart Bira of University of Hertfordshire for "Nomadic Doctor."
You can check out the full list of winners and runners-up here! And stay tuned at Backstage's awards coverage for more throughout film awards season.