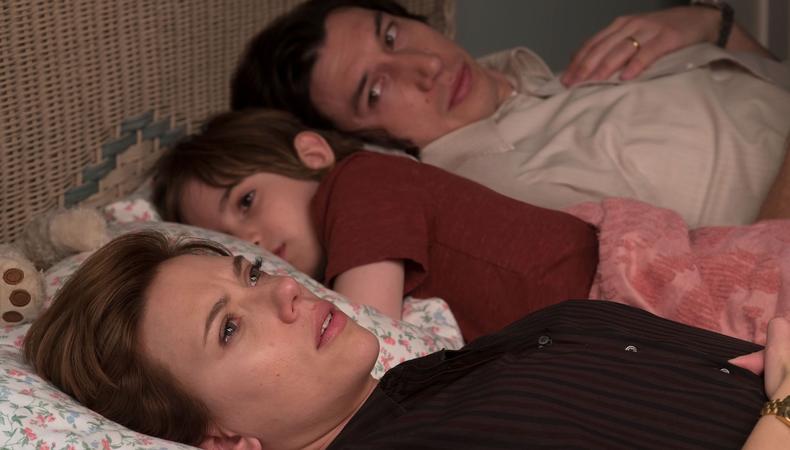 Nestled deep in the Colorado Rockies, the Telluride Film Festival may not be the easiest event to reach. But if you talk to any film buff attending over the four-day Labor Day weekend, they will tell you that it's worth the trip—for more than just the scenery.
Telluride marks the official beginning of film awards season, the six-month period where filmmakers, journalists, critics, publicists, and, of course, movie lovers themselves sing the praises of the year's contenders. It all culminates in the Academy Awards, the next edition of which takes place much earlier than usual: Feb. 9, 2020. Telluride has earned its bragging rights as a harbinger of awards season success, as nine out of the last 11 Oscar-winning Best Pictures screened there, including "12 Years a Slave," "Spotlight," "Moonlight," and "The Shape of Water."
The 46th edition, Aug. 30–Sept. 2, sped out of the starting gate with the world premiere of 20th Century Fox's "Ford v. Ferrari," a rousing and touching Hollywood studio movie directed by James Mangold and starring Matt Damon and Christian Bale as, respectively, designer Carol Shelby and driver Ken Miles, who battled corporate politics (and sometimes each other) to help American auto maker Ford challenge Italian favorite Ferrari at 1966's 24-hour Le Mans car race.
Other world premieres included Roadside Attractions' "Judy," directed by Rupert Goold and led by Oscar winner Renée Zellweger, who gives a stellar performance as screen legend Judy Garland during the twilight of her career. Zellweger was also presented with the first of three of this year's Silver Medallion Awards, which are given to filmmakers who have made a significant contribution to the world of cinema.
Co-directors Benny Safdie and Josh Safdie were also on hand for A24's stylized and adrenaline-fueled comedy "Uncut Gems," featuring a never-better Adam Sandler as an impulsive New York City jeweler who gets in over his head and doesn't know when to quit. Meanwhile, the sky was the limit for Amazon Studios' "The Aeronauts," Tom Harper's soaring, Jules Verne-style family adventure reuniting "The Theory of Everything" co-stars Eddie Redmayne and Felicity Jones as hot air balloon pioneers in the 18th century. And Edward Norton premiered his film noir passion project for Warner Bros., "Motherless Brooklyn," which he directed, wrote, produced, and gives a riveting performance as a lonely private detective with Tourette's Syndrome investigating the death of his mentor (played by Bruce Willis) in 1950s New York.
For exclusive interviews with awards contenders, subscribe to Backstage's "In the Envelope" podcast!
Oscar-winning director Martin Scorsese (whose much-anticipated feature film, Netflix's "The Irishman," will make its world premiere at the New York Film Festival) made the trip to Telluride to honor French new wave icon Agnes Varda, who died on March 29 at the age of 90. Prior to a screening of Varda's final film "Varda by Agnes," Scorsese described her as "one of the gods."
Scorsese was also the surprise presenter of the festival's second Silver Medallion Award to Adam Driver, whom Scorsese described as "a great actor, a great screen presence" after directing him in 2016's "The Silence." Driver had two films at Telluride: Netflix's "Marriage Story," superbly written and directed by Noah Baumbach, in which Driver co-stars with Scarlett Johansson as a couple navigating the turbulent waters of divorce, and Amazon Studios' "The Report," a gripping procedural written and directed by Scott Z. Burns, in which Driver plays an idealistic senate staffer who uncovers shocking secrets investigating the CIA's post-9/11 Detention and Interrogation Program.
Telluride's third Silver Medallion Award was given to Oscar-nominated director Philip Kaufman, who presented a newly restored print of 1988's brilliant "The Unbearable Lightness of Being." The festival also screened two of Kaufman's other classics, 1979's "The Wanderers" and 1983's "The Right Stuff."
For more on film festivals and upcoming film awards season buzz, keep checking in with Backstage.