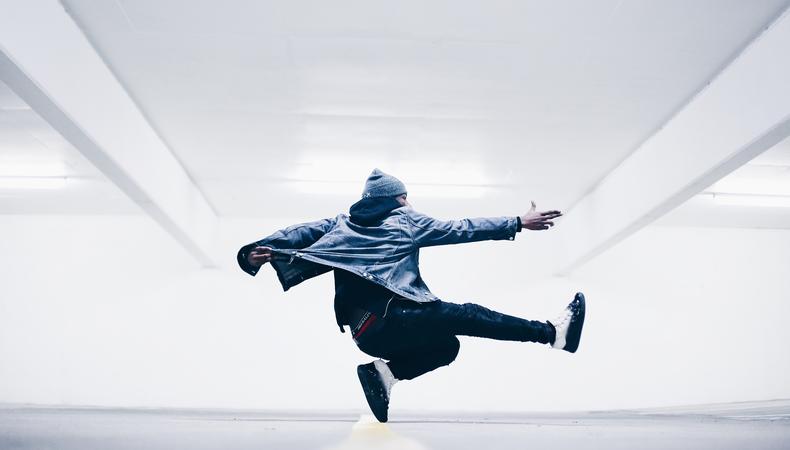 A while back I was casting a New York City dance lab for an upcoming national tour. Unfortunately, scheduling a local audition wasn't possible as I was in L.A. for another project so the producer sent over a list of possible candidates, complete with headshots and résumés.
As soon as we got the list, my associate and I took to social media, searching for the Instagram profiles of everyone on the list. We weren't looking at how many followers they had, but rather, a current video in their feed that showcased each dancer's style to figure out if he or she would match the needs of this specific lab.
As we started looking at the profiles of the dancers on the list, we quickly noticed some people were using their accounts as a way to showcase their talents, while others were either hard to find or had no video, making that dancer uncastable as far as we were concerned.
While social media will never replace auditions, there are a lot of projects that cast via direct offers based solely on social media profiles. This is especially true of short commercial projects and last-minute replacements on a range of gigs. When someone drops out of a show, social media often becomes the go-to casting plan for quick and easy access to a huge pool of talent. Whereas a résumé just lists past experiences and headshots are static images, social media profiles offer the opportunity to really showcase your style, skill, and personality with way more depth and accuracy than could ever be conveyed on a flat piece of paper.
If you want to make my job easier—and your dance career better—make yourself as castable as possible via social media. Here are a few tips for a successful dancer's Instagram profile.
1. Think about your handle.
It's so important that you're easy to find. If your handle isn't your name, make sure your name is in your bio. Include your agency information too so they're easy to contact if we're interested. If you aren't sure what your online presence is, Google yourself and see what comes up.
2. Take advantage of story highlights.
This Instagram feature is a great way to keep important videos at the top of your profile. If you're a triple threat, consider making one each for dance, singing, and acting clips. If you're a dancer, consider making one each for freestyle, choreography, and your reel. These clips don't need to be anything fancy, but a clear shot of you dancing solo is better than a clip from a class where it's hard to tell which dancer you are. If you don't have good clips, rent a studio for an hour with some friends and take turns filming each other. The resulting video will be a great use of time and money, I promise.
3. Be careful with how you represent yourself.
It's common practice to Google someone you've never worked with before hiring them. If you post a lot of party pictures or negative posts, that can cost you a job. No one wants to take a chance on someone who might be irresponsible or bring negative energy into the room.
If you want to keep your professional and private lives separate, consider two different profiles: a public professional profile and a private personal profile.
Everything You Need to Know to Become a Dancer
4. Keep your profile up to date.
Directors want to know that you're working. If you aren't currently employed on a project, show your dedication to the craft by posting about taking classes, working out, seeing shows, and doing other things that illustrate your focus.
5. Stay active.
Though not everyone thinks their number of followers is important, I've been a part of many casting conversations (especially in the commercial world) where the producer is only interested in casting dancers with a certain size following. If a part is down to two final dancers and one has a much, much bigger social media following, that person will most likely be offered the job. No need to buy followers or rely on bots, but do actively engage with your community on Instagram.
Social media can sometimes feel like just another thing on your endless to-do list but if it's done well, it can really help you get cast.
Looking for remote work? Backstage has got you covered! Click here for auditions you can do from home!
The views expressed in this article are solely that of the individual(s) providing them,
and do not necessarily reflect the opinions of Backstage or its staff.