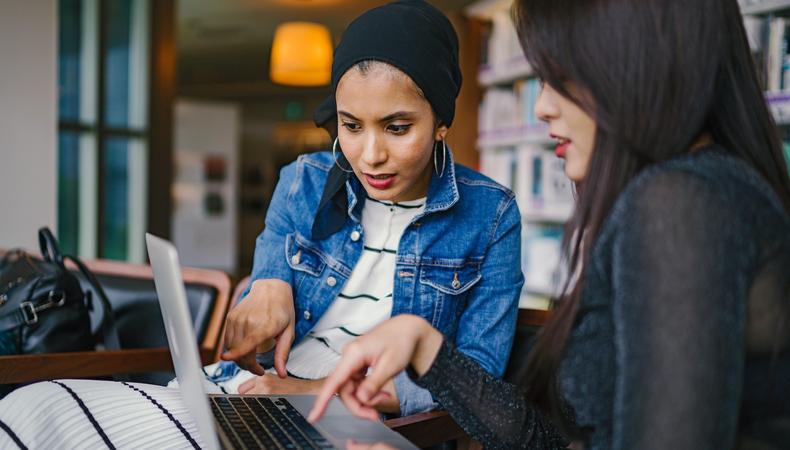 Periods of downtime provide a great opportunity to be proactive and develop your craft. Don't wait for the phone to ring in anticipation of an audition! Before you receive the call, take advantage of the time you have and prepare.
1. Take classes.
Try different acting coaches and classes with qualified practitioners who come highly recommended by industry people. Find techniques that work for you. There isn't a right or wrong approach to creating the most truthful performance.
2. Learn a new skill.
Try to add to your skillset. Take lessons in as many activities as you can afford and don't forget to take advantage of free online resources. This is a great way to expand into areas like dance, music, and languages. Remember, never lie about your qualifications when applying for a job. Only include the skills you've truly taken the time to learn. If you get the role and you've been dishonest, you'll get yourself, your agent, and the casting director into trouble because you've wasted the production's time and money. You'll likely never be hired again by those teams and their contacts.
3. Stay healthy.
Performing can be stressful on the body so it's important to take care of yourself. Keep active with regular exercise, eat a balanced diet, and drink plenty of water. As an actor, your body and voice are your instruments. You're frequently on the go, often in adrenaline-fueled environments, so you need to eat and drink enough to sustain your energy, focus, and performance. Don't rely on sugar and caffeine as it will heighten your stress or anxiety. Keep your mind healthy and happy by creating a daily routine too. Try to stay positive and focused.

4. Secure your survival job.
At the beginning of your career, it may be hard to make a living on acting alone. Be prepared to have another source of income and look for jobs that may allow you time to audition in the day. Doing a job that keeps you around the industry community such as casting, production or agent offices, or in theaters or cinemas will keep you in touch with what's going on. Speak to other actors about their experiences with side-hustles and explore your options.
Everything You Need to Know About Auditions
5. Keep your agent updated.
Discuss your goals with your agent every six months. The relationship with your agent is key as you're working together to develop your career and make sensible choices.
6. Take or update your headshots.
Invest in a set of good quality headshots. Headshots are the first thing casting directors see when looking through agents' suggestions. There are normally hundreds of suggestions so a photograph needs to stand out. Make sure your headshot looks like you. Ask an industry professional's opinion on good photographers if you can. Your styling and makeup should be neutral and as natural as possible so that casting directors are able to imagine you in a wide range of roles.
When you select your final set of photos, ask your agent or a casting director to tell you which ones they like best. How you see yourself is often different from how others see you!
7. Put yourself out there.
Attend networking events, go to screenings and film festivals, form your own connections, collaborate with other creatives, or produce your own projects. Stay active in the community during this downtime. There are a lot of options out there so try things and see what works for you.
There are plenty of ways you can make the most of your time before an audition. Even just staying up to date on the industry by reading plays, watching TV and films, and finding out about the latest festival nominees and winners can come in handy.
*This post was originally published on May 6, 2019. It has since been updated.
Looking for remote work? Backstage has got you covered! Click here for auditions you can do from home!
The views expressed in this article are solely that of the individual(s) providing them,
and do not necessarily reflect the opinions of Backstage or its staff.