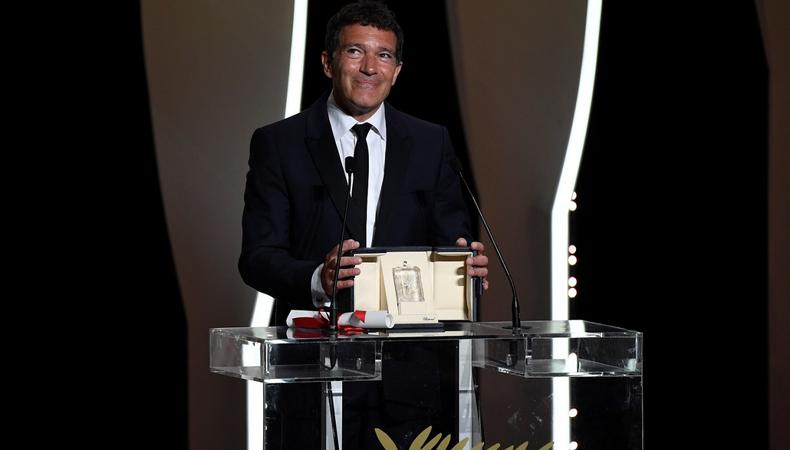 The 72nd Cannes Film Festival closed on May 25, and it will be a year remembered as one of many firsts for the stalwart French film festival. This year's jury was headed by Alejandro González Iñárritu, the first Latin American to hold the position. He has been twice nominated for the highly coveted Palme D'or, once in 2010 for "Biutiful," and in 2006 for "Babel," which also brought him the Best Director award at the festival.
Both of this year's big winners marked firsts as well: the 2019 Palme d'Or when to the South Korean film "Parasite," directed by Bong Joon-ho, the first Korean director to win the award. French-Senegalese filmmaker Mati Diop made history with her directorial debut, "Atlantics," which took home the Grand Prix; not only was it the first film from a black female filmmaker to win the prestigious prize, but it also marked the first time a black female director has ever been accepted into the competition.
The 72nd annual festival honored visionary French New Wave director Agnes Varda, who passed away in March; this year's poster featured an image of Varda filming her debut film "La Pointe Courte" in 1955, which she presented at the fest that same year. The film was specially screened this year as well. Iñárritu, the five-time Academy Award winner and three-time BAFTA winner, headed this year's jury, which included actor Elle Fanning, NCH director Enki Bilal, French director Robin Campillo, Senegalese actor-director Maimouna N'Diaye, Greek director Yorgos Lanthimos, Polish director Paweł Pawlikowski, American director Kelly Reichardt, and Italian director Alice Rohrwacher.
Along with bestowing the Palme d'Or on Bong and the Grand Prix on Diop, this year's jury recognized the Belgian Dardenne brothers, Jean-Pierre and Luc Dardenne, with the Best Director award for their film "The Young Ahmed."
Antonio Banderas received the Best Actor for his role in Pedro Almodovar's latest, "Pain and Glory." The film also stars Asier Etxeandia, Penélope Cruz, Julieta Serrano, and Leonardo Sbaraglia; it is slated for an Oct. 4 release from its distributor, Sony Pictures Classics. Best Actress went to Emily Beecham for her performance in "Little Joe" from Australian director Jessica Hausner. This year's jury prize fell to a tie between Ladj Ly's "Les Misérables" and "Bacurau" from Kleber Mendonça Filho and Juliano Dornelles.
Distributors have wasted no time on "Parasite." After the film's success at the festival, Neon announced a theatrical release in prime award consideration season, Oct. 11 in New York and Los Angeles. Neon also acquired "Portrait of a Lady on Fire," a French historical film in competition at the festival that took home Best Screenplay as well as the Queer Palm, which makes the film's director, Céline Sciamma, the first woman to win the accolade. Neon will give the drama a limited release in the U.S. Dec. 6.
Also catching a lot of attention, though none of the awards, was Quentin Tarantino's "Once Upon a Time In Hollywood," which marks the first Tarantino film since the director severed ties with the Weinstein Company. With Hollywood royalty Leonardo DiCaprio, Brad Pitt, and Margot Robbie starring in the film, it's ready to rake in summer audiences July 26, then maybe an award or two. Director Dexter Fletcher's music biopic, "Rocketman," based on the life of Elton John, is also catching attention, especially the leading performance of Taron Egerton.
Check out the full list of Cannes winners here.