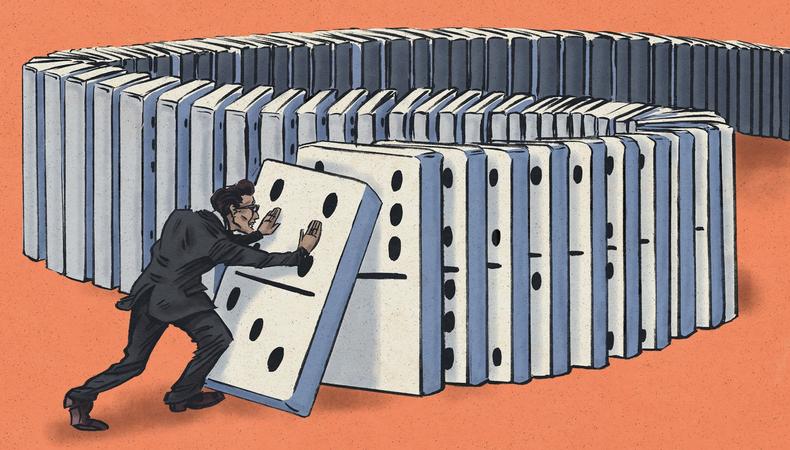 "It's hard to see the steps when you're on the path."
That's an ancient Buddhist expression that goes back hundreds of years. Oh, who am I kidding? I just made it up. But it sounds like something a monk would say, doesn't it?
Here's the thing: When actors achieve a certain level of success, they can look back at their careers and see all the little moments that got them where they needed to go. But those actors had no idea how important those moments were as they were happening.
Consider Allison Janney. She won an Oscar and a Golden Globe last year for her performance in "I, Tonya." Before that, she took home seven Emmys for "The West Wing," "Mom," and "Masters of Sex." (There's plenty more awards to list, but this isn't "The Allison Janney Story.") The woman has had an amazing career, and she went from working actor to star when Aaron Sorkin cast her as a series regular on his groundbreaking White House–set network drama. But how did she get there? What were her moments?
The answer involves what I'll call the Domino Theory. Picture a row of dominos lined up right next to each in perfect formation. Each one represents a moment in your career. When you push over the first one, it hits the second, which knocks over the third, and so on, and so on, till you get to the last domino. This final one represents success.
(For you kids who have never seen a domino, please Google "domino chain reaction.")
READ: You Must Practice Gratitude for Successes Big + Small
The first moment for Janney occurred in New York. She was a 6-foot-tall character actor who finally caught a break by landing the role of Ginger the maid on a soap opera called "Guiding Light." Janney didn't know it then, but that was one of the first dominos that started her acting career's chain reaction.
Her work on the show attracted the attention of the Williamstown Theater Festival, where she ended up doing a play with a young unknown named Stanley Tucci. Domino No. 2.
Director Mike Nichols showed up to see the show, loved Janney's performance, and cast her in a small role in his new film, "Primary Colors," which starred John Travolta and Emma Thompson. Janney's character was memorable because of a well-staged bit of slapstick. Domino No. 3.
Years later, Sorkin remembered that bit of slapstick and offered 40-year-old Janney the part of press secretary C.J. Cregg in his new show about the White House. That was the last domino, and the rest is history.
Can you imagine if I went back in time to that soap set in New York and told Janney that her work as Ginger the maid would lead to an incredibly successful acting career in film and television? She would've laughed her ass off as the security guards escorted me off the premises.
So, as you fumble and stumble your way from job to job, keep her story in mind. A few lines on a show like "The Rookie" could lead to you writing an acceptance speech for your first Oscar. That's the magic of Hollywood—and that's the Domino Theory!
PS: I don't believe I took any liberties with Janney's acting career, but if I did and she's reading this, I'm sorry! (And I have a massive agent crush on you.)