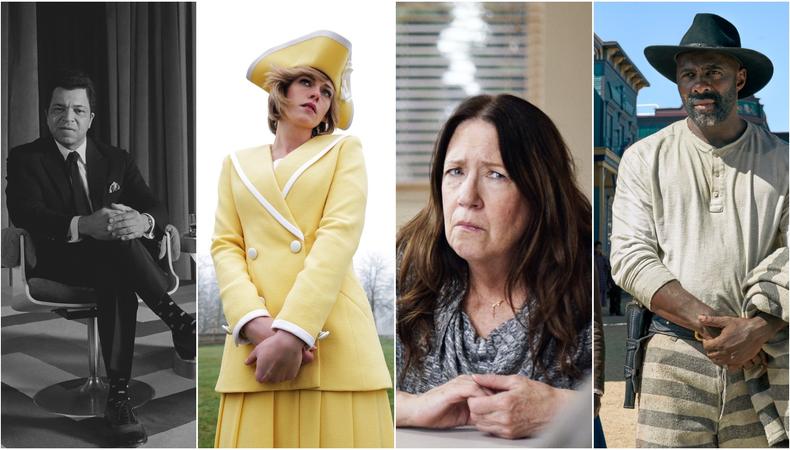 With the 94th Academy Awards on the horizon (nominations will be announced on Feb. 8), we are reminded of a shocking fact: These contending movie stars have never been nominated! Somehow, Oscar recognition has eluded many of the best performers working today. Luckily, that could all change this year. Below are nine film veterans who have missed out on making it onto the Academy's coveted ballot before but are in the running for their work this year.
Emily Blunt
Oscar eligible for: "A Quiet Place Part II," "Jungle Cruise"
Of the contenders on this list, Emily Blunt seems the likeliest to have come in sixth place on acting Oscar nominations lists: "The Devil Wears Prada," "Into the Woods," and "Sicario" are just three examples. Don't forget 2019, the year she won the SAG Award for "A Quiet Place" and was nominated for "Mary Poppins Returns," then went 0 for 2 with the Academy. To put it bluntly, the Oscars must make amends!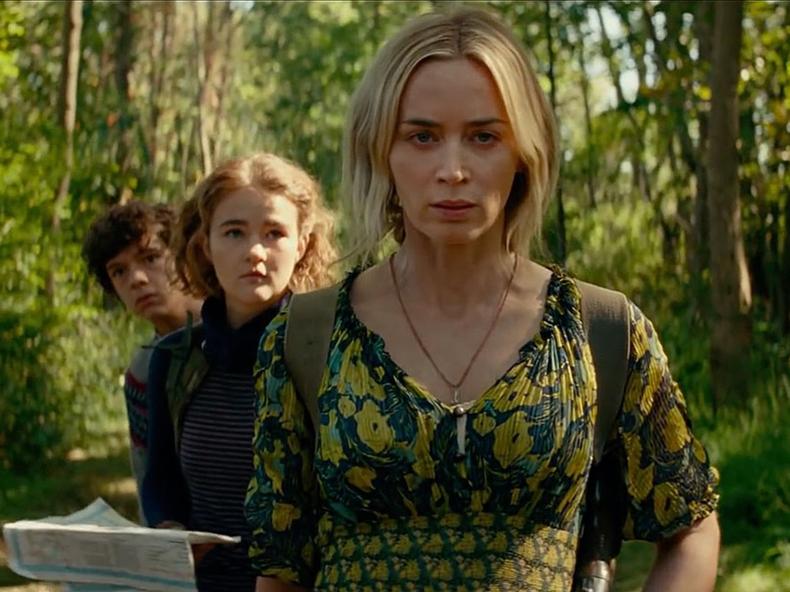 Ann Dowd
Oscar eligible for: "Mass"
Ann Dowd is a classic example of a longtime working actor who deserves awards recognition for sheer perseverance. She has the impressive acting chops to back up that reputation, as evidenced by this year's stunning "Mass." The Emmy-winning star of "The Handmaid's Tale" went from acting in theater and playing bit parts onscreen to becoming an indie darling with 2012's "Compliance," for which she funded her own Oscar campaign.
Kirsten Dunst + Jesse Plemons
Oscar eligible for: "The Power of the Dog"
Kirsten Dunst and Jesse Plemons are two of Hollywood's most reliable actors; they also happen to be married to each other. They capitalize on their chemistry in "The Power of the Dog," for which Academy recognition feels so close you can almost taste it. Plemons has been snubbed for "Game Night" and "I'm Thinking of Ending Things," and Dunst for "Interview With the Vampire," "Marie Antoinette," "Melancholia," and many more. It's time that Oscar finally came calling.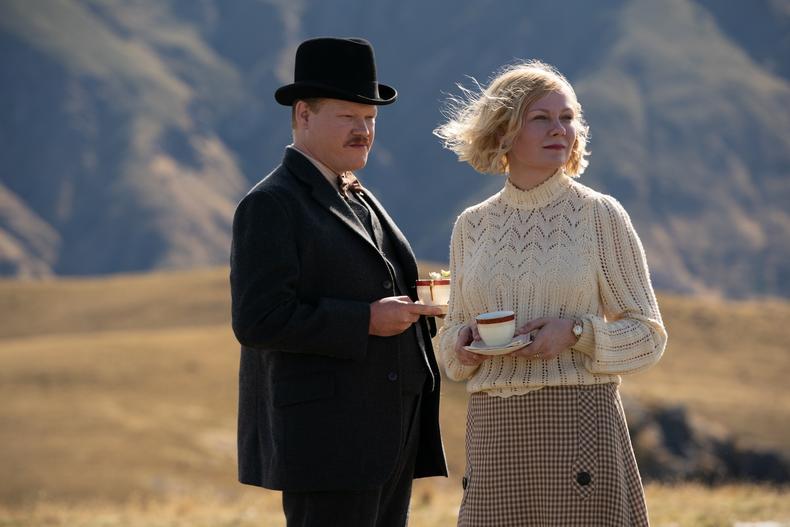 Idris Elba
Oscar eligible for: "Concrete Cowboy," "The Harder They Fall," "The Suicide Squad"
Like others on this list, Idris Elba's case for making the Oscar cut is evidenced by his other accolades: In 2016, he earned two SAG Awards (for "Beasts of No Nation" and "Luther"), only to be snubbed by the Academy. Three notable 2021 projects give him better odds than ever.
Oscar Isaac
Oscar eligible for: "The Card Counter," "Dune"
Like Hugh Grant and Jim Carrey before him, Oscar Isaac finds himself in the exclusive club of Golden Globe winners who have never been minted by the Academy. We have to assume he came close with "Inside Llewyn Davis," "A Most Violent Year," and "Ex Machina."
Kristen Stewart
Oscar eligible for: "Spencer"
Perhaps due to her rise to fame in the popular but critically ridiculed "Twilight" films, Kristen Stewart has never earned the Academy's blessing. Voters have passed her over for stellar work in indies like "Still Alice," "Clouds of Sils Maria," and "Seberg." Her turn as Princess Diana in "Spencer" could finally reverse that trend.
Tessa Thompson
Oscar eligible for: "Passing"
The star of "Dear White People," "Creed," "Thor: Ragnarok," and last year's "Sylvie's Love" has by now made the case that she's one of our most compelling and hardworking screen stars. If Academy voters decide to recognize Tessa Thompson for her never-better work in "Passing," it will be well deserved.
Jeffrey Wright
Oscar eligible for: "The French Dispatch," "No Time to Die"
How has Jeffrey Wright's name never been called on Oscar nominations day? The Emmy winner and standout supporter in this year's "The French Dispatch" has appeared on other awards voters' lists before, for riveting work in "Syriana," "Cadillac Records," and his breakout, "Basquiat." It's about time this screen regular joined the Academy's inner circle.
This story originally appeared in the Jan. 20 issue of Backstage Magazine. Subscribe here.
Want more? Stay in the loop with everything you need to know this awards season right here!